Here's How Much Money The Kids On Modern Family Really Made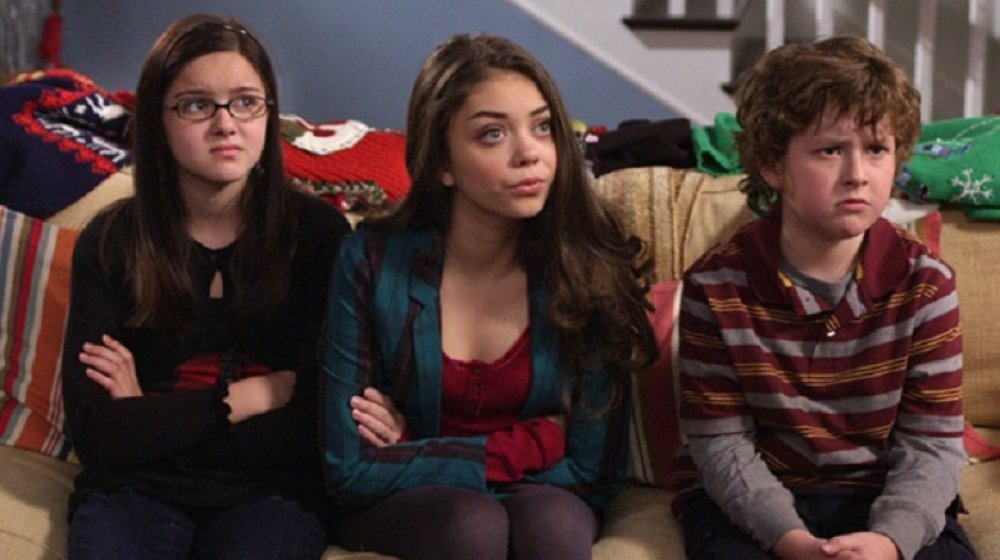 ABC
The cast of Modern Family has had fans laughing for years with their bizarre and often downright ridiculous schemes. The popular sitcom came to a tearful end on April 8, 2020, after 11 seasons on ABC, during which fans were able to watch the young cast go from chubby-cheeked children through their teenage years to beautiful young adults. 
The three Dunphy children, Haley (Sarah Hyland), Alex (Ariel Winter), and Luke (Nolan Gould), along with Gloria's (Sofia Vergara) son Manny (Rico Rodriguez), are now all in their 20s. Aubrey Anderson-Emmons, who plays Lily Tucker-Pritchett, was just three years old when she was cast as a series regular to play Cam (Eric Stonestreet) and Mitchell's (Jesse Tyler Ferguson) adopted daughter from season three onwards. The cast was then joined in 2015 by Jeremy Maguire, who portrayed Joe Pritchett the new addition to the family of Gloria and Jay (Ed O'Neill). All of them were very definitely classified as child actors when the show started — but only Anderson-Emmons and Maguire still fit that description. Even so, these kids were paid a small fortune to appear on the sitcom. 
Sarah Hyland, the oldest of the children both on and off-screen, was 18 when the show started in 2009. Winter, Gould, and Rodriguez were all just 11 at the time. Back in 2015, the four actors were reported by Deadline to have negotiated their contracts to $70,000 each per episode for the then-upcoming fourth season. By that time, the show had already become a bonafide hit, so they certainly had negotiating power. It was also reported at that time that Anderson-Emmons' agents likewise tried to renegotiate her salary up from the $35,000 per episode she was contracted to receive, but as she had only been on the show for a single season, those negotiations failed.
The Modern Family kids received another raise before the final season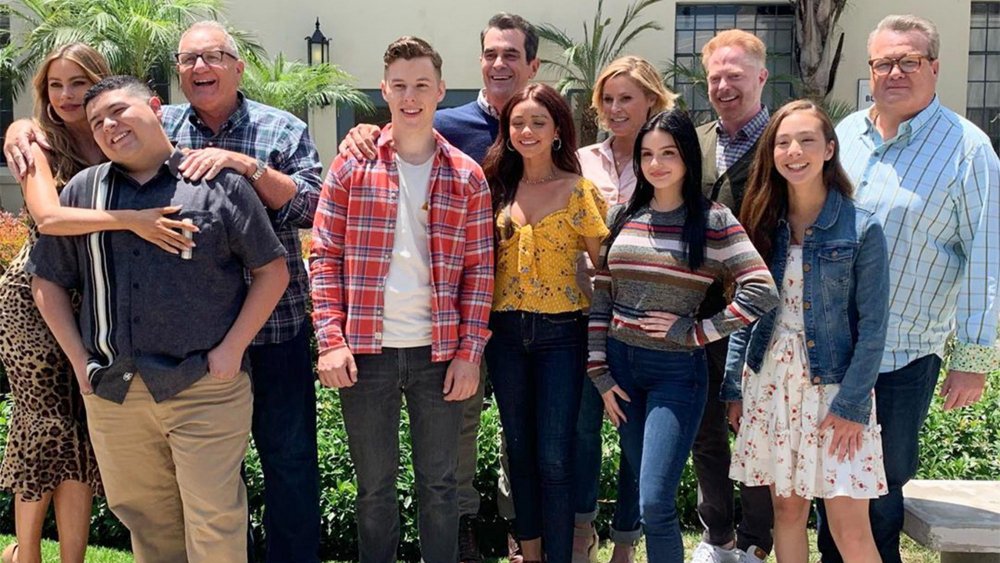 ABC
Of course, the kids' salaries were renegotiated every time their contracts had to be renewed for additional seasons on the show. According to Deadline, two years after their salaries were set at $70,000, Hyland, Winter, Gould, and Rodriguez renegotiated their pay to about $100,000 per episode for seasons 9 and 10, which would ultimately add up to more than $2 million per season each with 22 episodes in a season. Their contracts also allowed for a slight raise each year within their contracts, as well as bonuses.
This time out, Anderson-Emmons wasn't in the running for a salary increase, as her contract still had time left on it. Maguire was also part of the cast by this point, but also still had time on his contract before he could renegotiate his salary. Anderson-Emmons was able to renegotiate her contract before the start of season 9, at which point she secured a 100% increase on her per-episode pay, raising it to $70,000 for each episode, according to Celebrity Net Worth. While Maguire's salary for the sitcom hasn't been disclosed, TV Over Mind estimated his net worth to be somewhere in the range of $150,000 before the start of season 11.
By the time the show was renewed for the eleventh and final season, the entire cast had to come back to the negotiating table, and this time Hyland (despite very little screen time for her character), Winter, Gould, and Rodriguez each raised their salaries per episode to $125,000.
Not a bad chunk of change — but then, without the kids, it wouldn't have been much of a Family.