The Call That Brought Fear The Walking Dead's Colman Domingo To Tears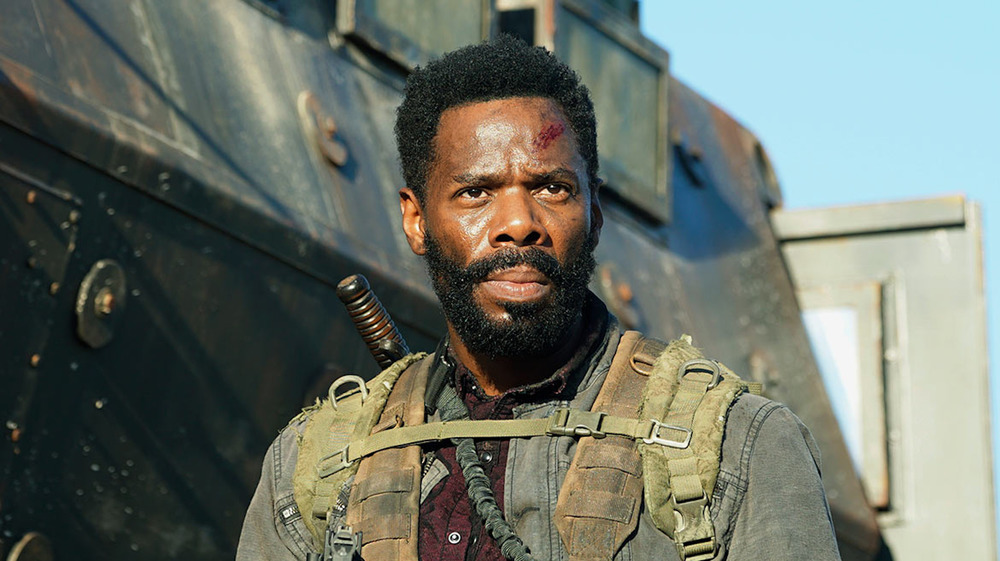 AMC
It's tough on a fanbase to say goodbye to a beloved character that meets his or her untimely end on a show. But it can be even harder for the cast and crew, who lose not only the character and everything he or she brought to the narrative, but also the coworker they interact with every day, who no longer has a job unless his or her corpse has a big role to play going forward.
Any show in the Walking Dead universe, where characters' lives are nearly constantly under threat, is going to go through a lot of cast churn. Fear the Walking Dead has seen even more than its fair share. The show was soft-rebooted between its third season and the fourth, leaving behind a big chunk of its cast and introducing new faces that audiences have followed from that point up to the current season six. 
One of the survivors, both on-screen and behind the scenes, was actor Colman Domingo, who plays Victor Strand. Domingo told the A.V. Club how difficult that time was, both on those who continued on with the show and those newcomers who joined at a time when the loss of so many others was still being grieved. 
"These are people who we spend probably more time in the day with than our partners," Domingo said. "So it's that intimate and that close."
Losing this castmate was the heaviest blow for Fear The Walking Dead's Colman Domingo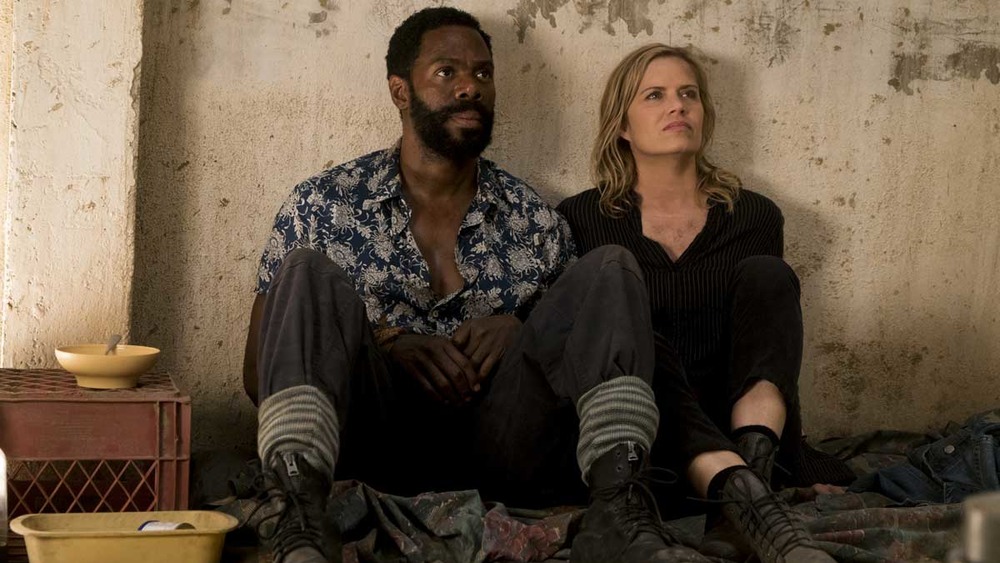 AMC
But Domingo says the worst of these moments came not with the jump into season 4, but part of the way through it, when he learned that one particular castmate's time on the show was coming to an end. 
"I remember when Kim Dickens called me — I'll never forget it," Domingo said. "I was walking near Penn Station in New York, and Kim Dickens called me and told me that she was going to be killed off the show. I leaned up against Penn Station, and I started crying."
Dickens had been with the show since the beginning, playing former guidance counselor and mother Madison Clark. Her character was killed in season 4, sacrificing herself by leading hordes of the Infected into the baseball stadium in her community and setting them on fire so her children and Strand could escape.
To Domingo, her departure was one of those double blows that fell particularly hard. 
"We were workhorses," he said, "and we worked well together, and we love playing off each other, so that was truly a loss."
Domingo and his character Strand have thus far survived nearly halfway through season six, working with Ginny and her settlements of Pioneers, despite the threat they present. Fans will have to wait to see whether he had some phone calls to make or take when the sixth season of Fear the Walking Dead resumes, likely some time next year.