Fear The Walking Dead Just Brought Back One Of Its Long-Missing Characters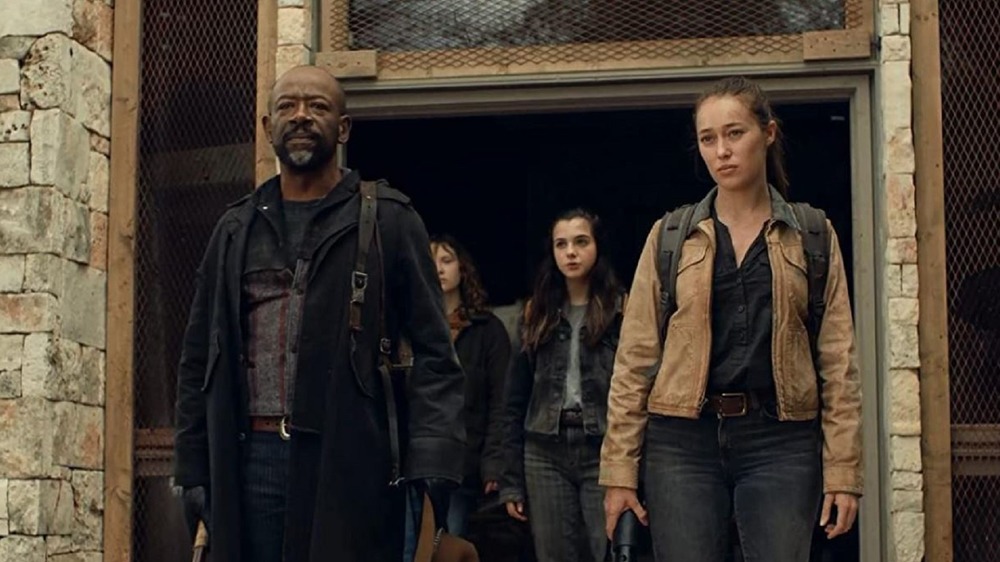 AMC
Contains spoilers for Fear the Walking Dead season 6
Season 6 of AMC's Fear the Walking Dead has been a delightful rollercoaster ride. The show has given fans all the creepy plot twists, cool callbacks, and surprise returns one could hope for – as well as plenty of the ever-escalating antics of Virginia (Colby Minifie), one of the better villain characters Fear the Walking Dead has seen. 
With quality like this, expectations were high for the mid-season finale, "Damage from the Inside." The episode doesn't fail to deliver, either. Viewers are treated to a cool search-and-rescue mission that involves a hunting lodge, a very peculiar taxidermy enthusiast, some creepy "upgraded" not-zombies, and a series of events that results in Alicia Clark (Alycia Debnam-Carey) and Morgan Jones (Lennie James) meeting for the first time this season. 
The unexpected reunion at a hunting lodge is good news for the characters, who are looking to escape the Pioneers' clutches. However, the very last scene of the episode brought back one of Fear the Walking Dead's long-missing characters to show that Virginia still has an ace up her sleeve.
Grace is alive, and Virginia is holding the key to her cell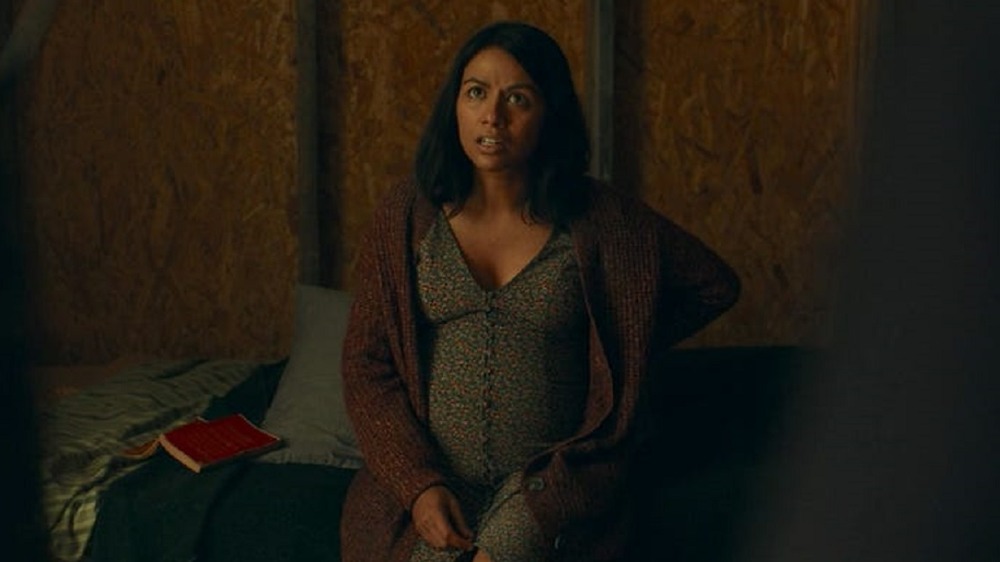 AMC
In the last scene of "Damage from the Inside," Virginia leads Victor Strand (Colman Domingo) into a well-concealed cell, where we see none other than Grace (Karen David). The former power plant worker and Morgan's romantic interest was last seen in the season 5 episode "End of the Line," in which Virginia separates her from Morgan and the viewers learn that she's pregnant. This appears to still be the case, and the Pioneer leader appears to have kept her locked up for quite some time. 
The otherwise quite ruthless Virginia seems to hold Grace in a fairly comfortable cell, and she even has a book to read. Could she be keeping Grace comfortable and healthy in order to use her for leverage in the Pioneers' seemingly inevitable confrontation with Morgan? If not, what else could the diabolical Pioneer have in store for Grace and the other protagonists? Chances are that we'll have to wait until Fear the Walking Dead returns from its mid-season hiatus before we find out. Exciting times!  
Fear the Walking Dead will return sometime in 2021.