It's Always Sunny In Philadelphia Fans Just Got Amazing News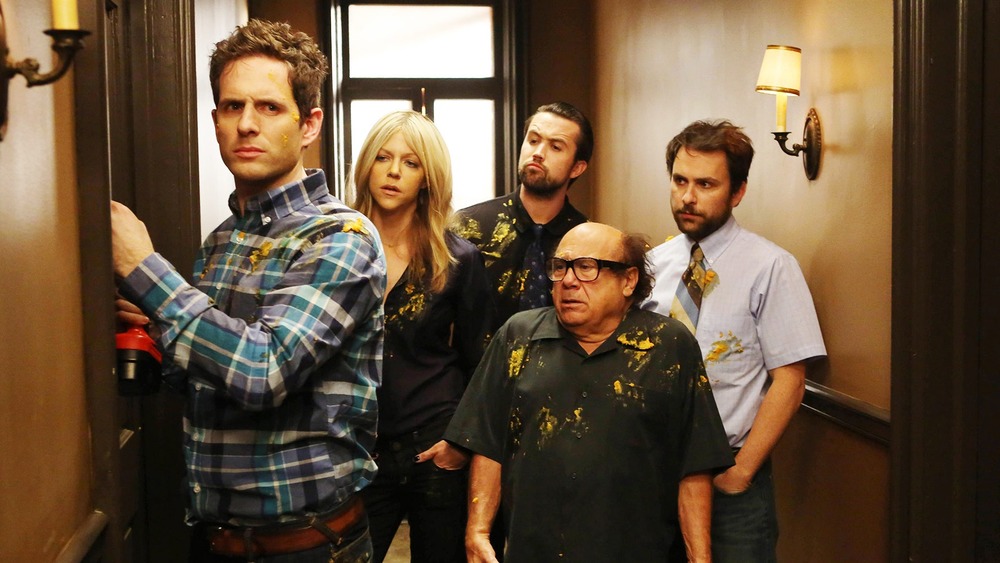 FX
A lot of comedy shows tend to lose stream after a few seasons. After five or six years, you pretty much get the gist of what these characters are capable of, and the writers have put them into every humorous situation they could plausibly get into. Then again, It's Always Sunny in Philadelphia isn't like most shows.
Not even Glenn Howerton kind of, sort of leaving the show could make the good times end. The Gang has continued to find ways to stay relevant by tackling politics and examining their own status as a long-running television series, getting meta with the constructs of what's possible within the confines of a TV show. 
With 14 seasons under its belt, it's only natural to wonder when It's Always Sunny in Philadelphia will end. Thanks to a recent presentation at Disney Investor Day 2020, we now know we won't have to say goodbye any time soon, as the sitcom has just been renewed for four more seasons. 

It's Always Sunny in Philadelphia has been renewed up to season 18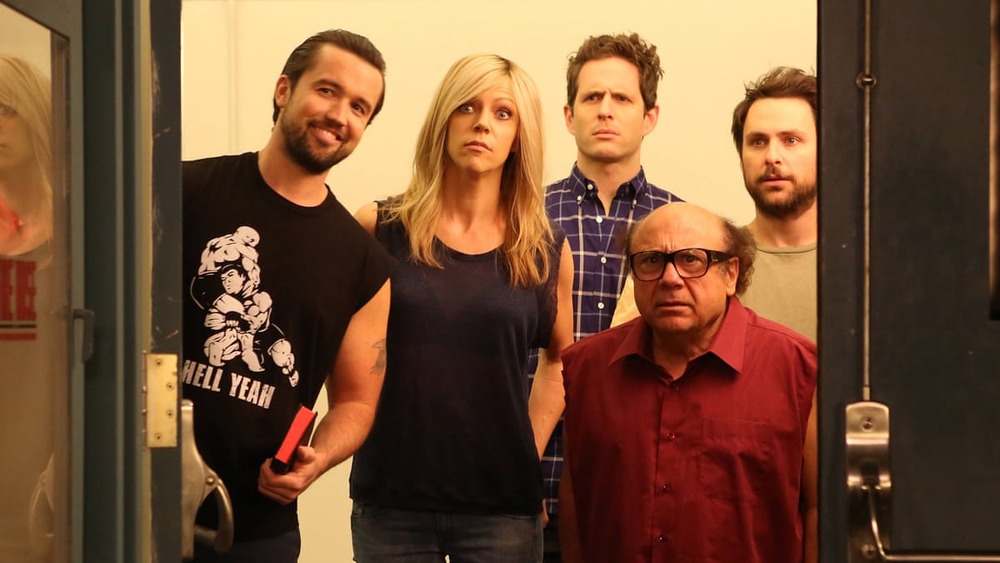 FX
The last time we got to hang out with the Gang was back in 2019, with season 14. Things have been quiet on any production news — unsurprising given the likely delays in the midst of the COVID-19 pandemic. Considering the show has pretty much stuck with releasing a new season every year up until this point, it wouldn't be surprising to see new episodes starting in 2021. With this announcement, fans know they'll continue getting to hang out with Dennis, Dee, Mac, Charlie, and Frank for many more years to come. 
While the news is great for fans of the long-running FX and FXX series, it's also exciting for another reason. With the renewal, It's Always Sunny in Philadelphia officially becomes the longest-running live-action scripted TV comedy in history. It officially out-paces the previous record holder, Ozzie and Harriet, which ran for 14 seasons on ABC. 
It's Always Sunny will handily become the new record-holder, as this renewal will bring the show to season 18. It's still hard to imagine that it's one of the most underrated comedies on television, but for fans in the know, the hilarity will keep on coming, and it's not hard to imagine the main cast all got a nice chunk of change for the renewal. You can buy a whole lot of milksteaks for that kind of money.