How Cobra Kai Season 3 Will 'Honor Mr. Miyagi's Spirit'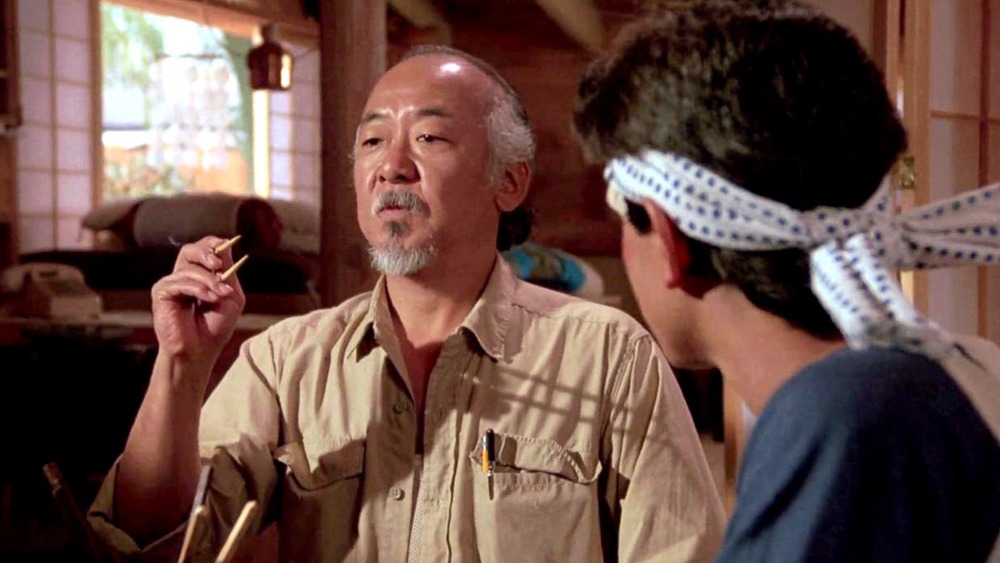 Columbia Pictures
Despite the death of actor Pat Morita in 2005, his iconic character Mr. Miyagi from The Karate Kid series continues to loom large in the cultural zeitgeist. "Wax on, wax off" is one of those phrases that we'll simply continue reciting until the heat death of the Earth. And there's no place Morita and Miyagi's posthumous presence is felt more than on the Netflix sequel series Cobra Kai.
The first two seasons of Cobra Kai spend a lot of time not only reevaluating the conflict between Daniel LaRusso (Ralph Macchio) and Johnny Lawrence (William Zabka), but examining how that conflict travels across generations from these two middle-aged men to their respective students.
The more desperate measures Daniel takes with his Miyago-Do karate dojo to defeat Johnny's new version of Cobra Kai, the more damage seems to be done by both men. Friendships are ruined, cars are destroyed, backs are broken — things get pretty dire. And the worse things get, the more it's clear that Daniel LaRusso has strayed from the teachings of his former sensei, Mr. Miyagi.
If it was Miyagi's absence that defined much of Cobra Kai's first two seasons, it seems season 3 is ready to finally face his loss head on.
What it means for Cobra Kai to go to Okinawa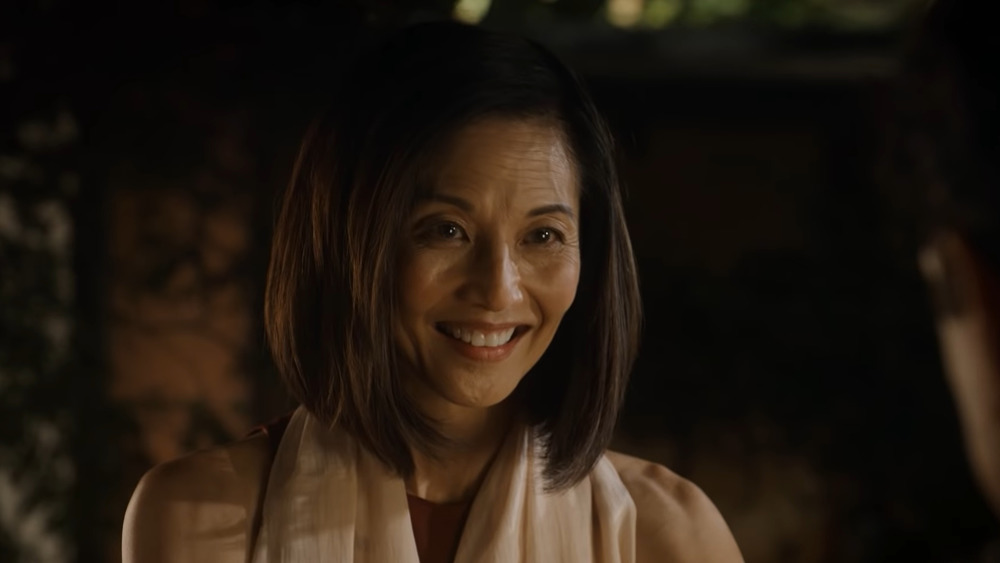 Netflix
In an interview with Total Film, the team behind Cobra Kai opened up about the way Miyagi's spirit is felt in the sequel series. "It's a constant struggle for [Daniel] to live up to the legacy of his beloved father figure," said co-showrunner Jon Hurwitz. "We're constantly looking for ways to honor Pat Morita's legacy and make it feel like he's a part of the series, because he's such an important part of the Karate Kid universe."
As for Cobra Kai's third season, the show is going further than ever before — literally. Miyagi is originally from the island of Okinawa, and though Hawaii stood in for Okinawa while filming The Karate Kid: Part II, Cobra Kai season 3 actually went there for real.
"One of the coolest things about season 3 is the Okinawa storyline, and being able to revisit The Karate Kid Part II, which was actually the most successful of all the three original Karate Kid movies," revealed co-showrunner Hayden Schlossberg. "There's nostalgia there, but there is also a sense of expanding the world of the TV show."
We know from the recent Cobra Kai season 3 trailer that Daniel LaRusso will be encountering some familiar faces in The Karate Kid Part II love interest Kumiko (Tamlyn Tomita) and nemesis Chozen (Yuji Okumoto). Similarly, we may be about to discover that Mr. Miyagi has a secret son Daniel never knew about. In all those ways, we can already see how Cobra Kai season 3 will infuse the series with more Miyagi than ever before.
Cobra Kai season 3 begins streaming on Netflix on January 8, 2021.