Thor: Ragnarok Will Feature A Key Planet Hulk Character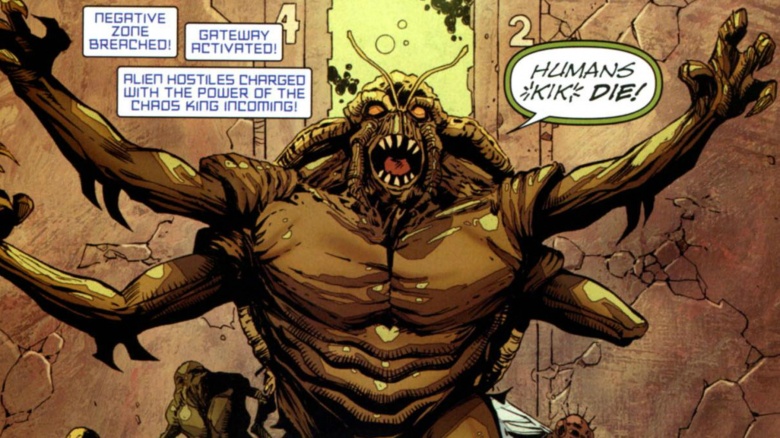 Marvel
Although Thor: Ragnarok will revolve around everyone's favorite Asgardian Avenger, there's reason to believe the plot will draw heavily from one of his pal's comics.
On the final day of production, director Taika Waititi celebrated with a tour from the set in Australia that was broadcast on Facebook Live. While Waititi was careful not to reveal any spoilers, he may have unintentionally let a big one slip.
In the middle of the video (below), the director informally introduces a few members of the cast. But when we meet an actor named Steve, Waititi said that he plays a character called Miek. While casual viewers might not have blinked, The Hollywood Reporter picked up on the reason that could be significant.
A character with the same name plays a prominent role in the "Planet Hulk" storyline of The Incredible Hulk comic book and subsequent animated movie. Miek is an insectoid alien from the planet Sakaar, and he teams with the Hulk to take on an evil regime that turns slaves into gladiators.
We already knew the Hulk (Mark Ruffalo) would factor into the plot, but Collider reported that the "Planet Hulk" storyline might be an important part of Thor: Ragnarok. The inclusion of Miek would confirm that.
Watch the full video below (the Miek stuff happens just before the 11-minute mark). While we wait for the movie to arrive in theaters on Nov. 3, 2017, check out a hilarious video that reveals where Thor was during the events of Captain America: Civil War.