No Man's Land Season 2 - What We Know So Far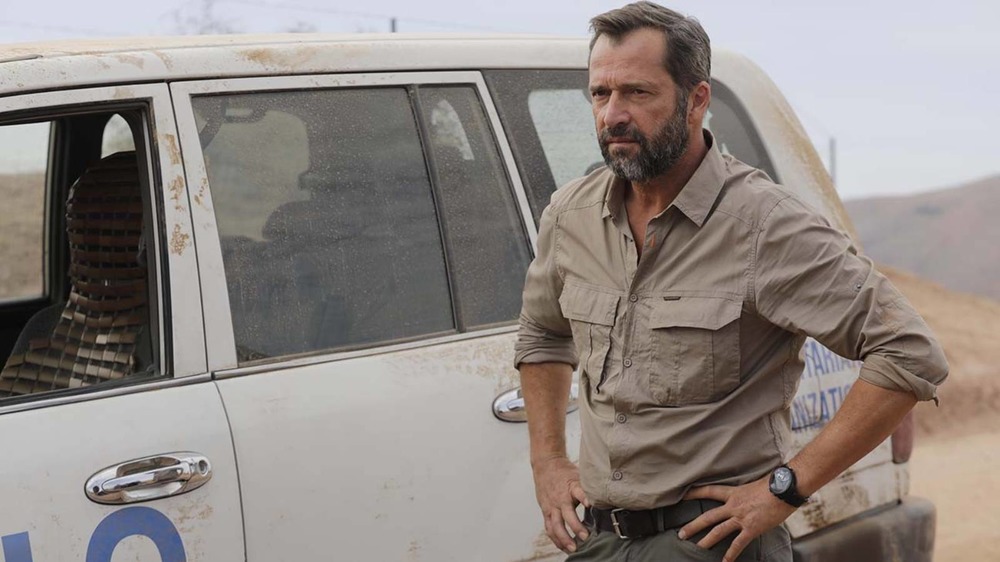 Hulu
Hulu certainly hasn't been lacking in original content the last couple of months. From the kid-friendly reboot of Animaniacs to the tense thriller Run starring Sarah Paulson, there's been something for everyone. Add military dramas to that ever-expanding list.
On November 18, the streaming service debuted its newest original series, No Man's Land. New episodes have come out on a weekly basis, and season 1 is set to wrap up on December 10. While an official season 2 announcement hasn't come out yet, a renewal seems more than likely. The show has captured a lot of attention and has earned a great deal of praise on social media. Plus, season 1 made it clear there's still plenty more story to tell set in this landscape that often goes overlooked.
Considering a renewal is still up in the air, now's the perfect time to watch the series to make it clear to Hulu it's worth a second season. In the event it does get picked up, here's what we can expect going into season 2 of No Man's Land. 
When will No Man's Land season 2 be released?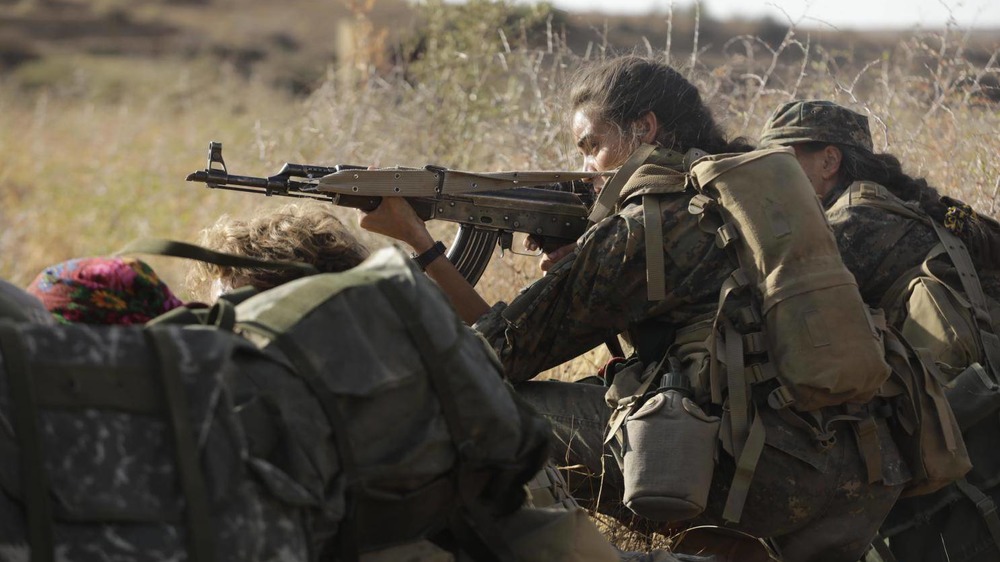 Hulu
The first episode of No Man's Land debuted on Hulu on November 18, 2020. New episodes have been released every week, a schedule that will conclude on December 10 with the season finale. Without an official announcement, it's safe to say filming hasn't begun on season 2 yet. In the event it does get picked up, then production wouldn't begin until well into 2021, so it's safe to say if it gets picked up for a second season, it would likely come out sometime in 2022. 
It's also important to point out that the COVID-19 pandemic still rages around the world. While a coronavirus vaccine is on the horizon, precautions will still be necessary for at least the first few months of 2021. That means if Hulu orders a renewal, the production may need to comply with safety guidelines, which could slow things down a bit. Regardless of what happens over the next few months, a 2022 release date for No Man's Land season 2 seems likely, with a late 2021 release date still in the realm of possibility.

Who will be in the cast of No Man's Land season 2?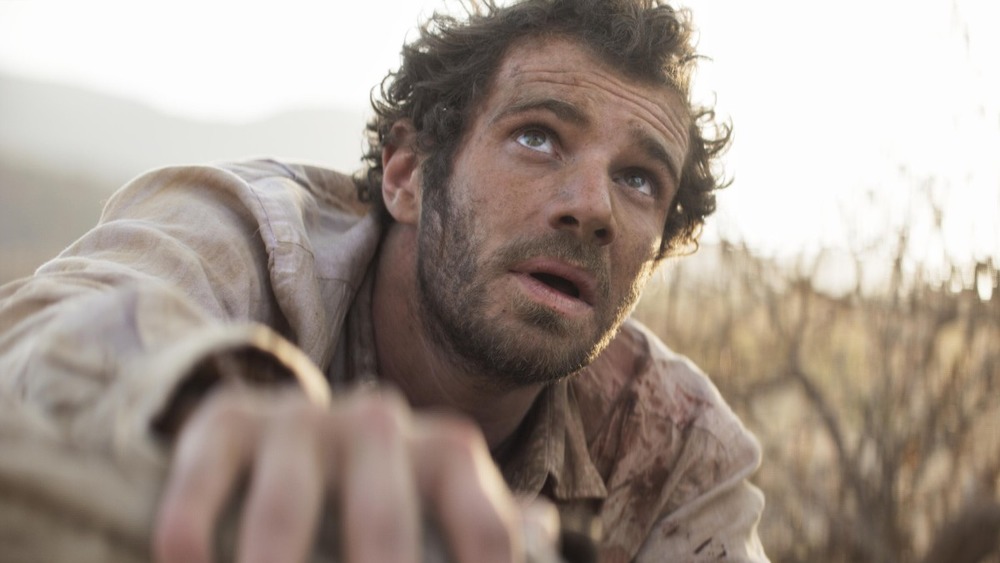 Hulu
No Man's Land season 1 follows a man by the name of Antoine Habert (Félix Moati) who travels to Syria in search of his sister, who is believed long dead by her family. Anna (Mélanie Thierry) supposedly died a while ago, though new information comes to light after Antoine believes he spots her fleeting visage in the background of a newscast set in Syria. As such, he travels to the Middle East in an attempt to find her. In the process, he teams up with a group of female Kurdish fighters called the YPJ who battle against ISIS in the midst of the Syrian Civil War.
The cast also includes Dean Ridge as Paul, Jo Ben Ayed as Iyad, Souheila Yacoub as Sarya, and James Krishna Floyd as Nasser. If a second season materializes, then viewers should expect all of these actors to reprise their roles in one capacity or another. 
What is the plot of No Man's Land season 2?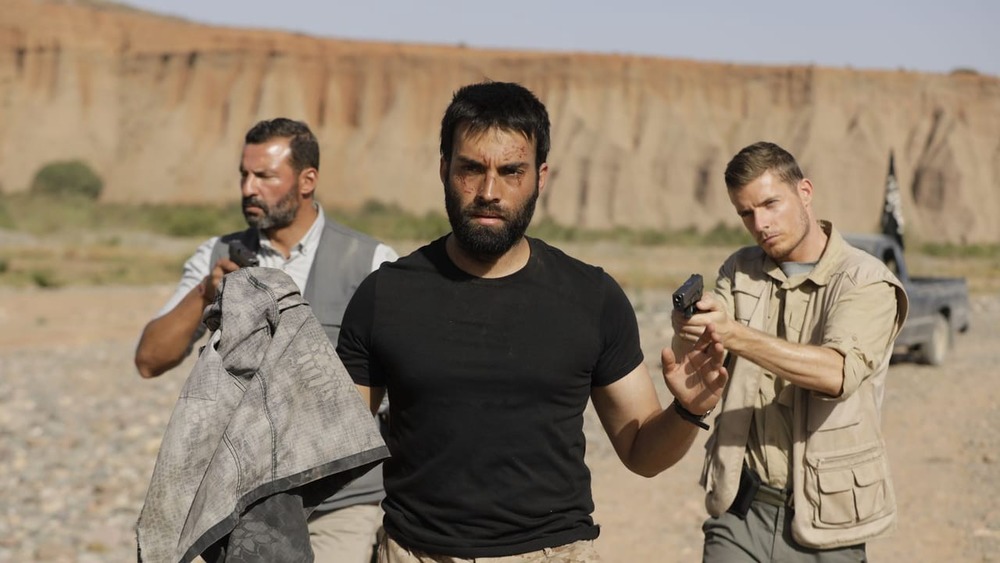 Hulu
There's no way of knowing right now what season 2 of No Man's Land could look like; however, we have an idea of what we'd like to see. Throughout season 1, we've followed the journey of Antoine as he travels with the YPJ to fight ISIS, while simultaneously looking for his sister. We're ultimately viewing the conflict in Syria through the eyes of a Frenchman, so it would be incredibly intriguing if in season 2, we got to spend more time with the female fighters of YPJ. 
It would make for an excellent opportunity to show the Western world exactly how this conflict progressed by putting characters who have lived through it in the driver's seat, and allowing us greater opportunity to see women in the YPJ get the chance to express their opinions and thoughts as much as Antoine had the chance to do in season 1. 
There are plenty of loose plot threads left at the end of season 1 that could be picked up for the second season. Paul and Nasser's relationship is put to the test, and it's possible for them to betray each other in another story line. The backstory given to Stanley (James Purefoy) also has some intriguing threads that could make for an interesting episode in season 2, as well. 
No Man's Land has a lot of potential. Daniel Hart of Ready Steady Cut wrote in his review, "No Man's Land could very well be a staple of Hulu — it has a slight thriller aspect of Homeland while maintaining the grit and emotions of war." There are many directions the show could go moving forward, so we'll just have to wait and see if Hulu pulls the trigger and renews it for a second season.