The Surprising Way Blue Bloods Season 11 Will Handle The Pandemic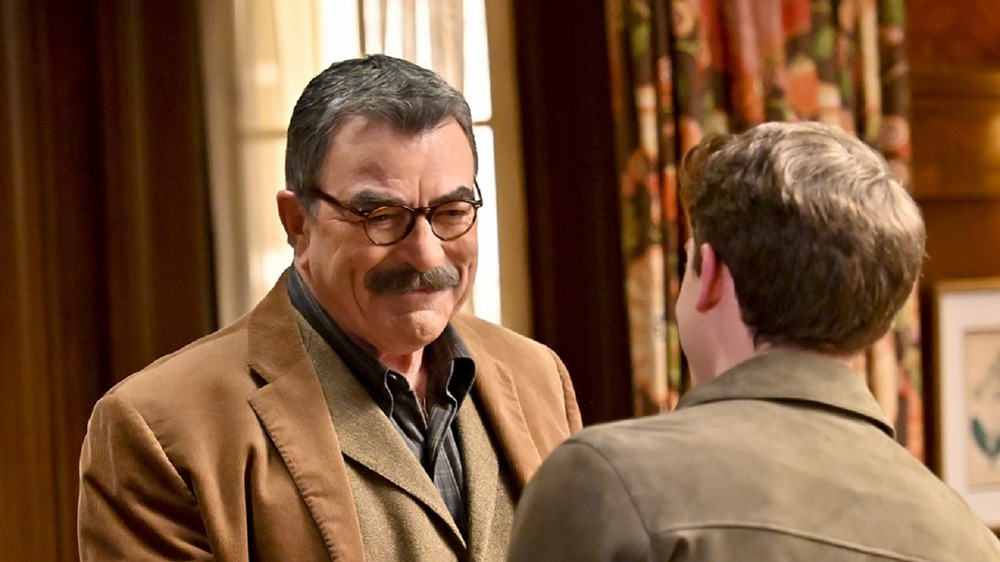 CBS
The upheaval caused by the COVID-19 pandemic doesn't only exist in the real world. With many major networks tentatively resuming filming on various TV series, the writers, actors, and producers have been left to decide how the handle the global pandemic-sized elephant in the room on screen.
For some, it wasn't an issue. For example, The Umbrella Academy has no cell phones (and, well, people with superpowers), so we already know it's not set in our universe. It also helped that season 2 — which was finished in the early months of the pandemic — was mostly set in Dallas, 1963, which meant the showrunners didn't need to address the events of 2020. Similarly, post-production on The Mandalorian season 2 was finished after lockdown, but since the show takes place a long time ago in a galaxy far, far away, the creators were able to neatly sidestep the pandemic issue and just provide space-based bounty hunting escapism.
Shows set in our own present-day universe, however, had to figure out how best to tackle the world-changing impact of COVID-19. Do you move all the characters' interactions online and put everyone in masks, or come up with a different way to address it? CBS chose door number three for its beloved show about a family of cops. This is the surprising way Blue Bloods season 11 will handle the pandemic.
Blue Bloods season 11 will skip past the pandemic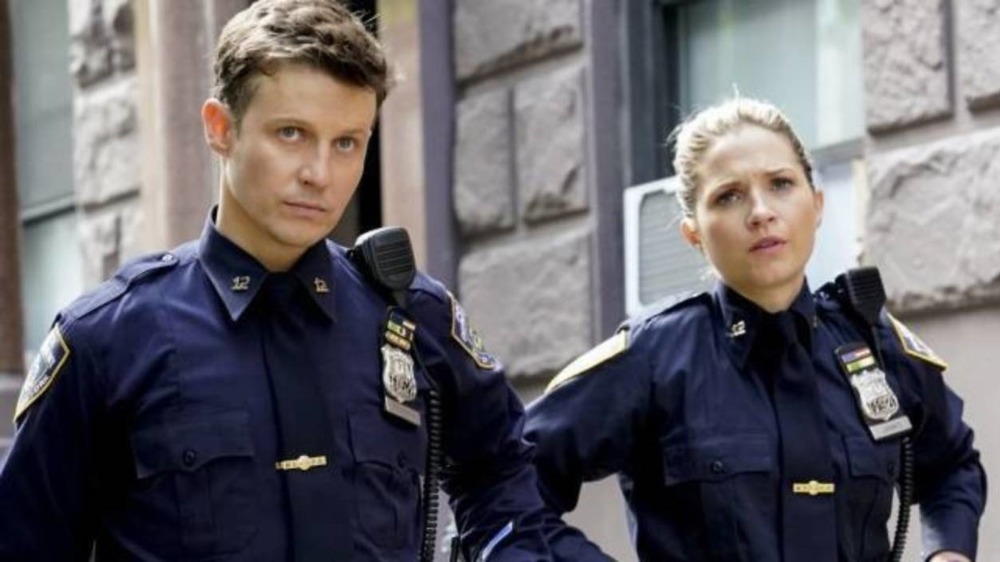 CBS
Faced with factoring COVID-19 into their show, the Blue Bloods creators ultimately decided to skip it, setting season 11 (which premieres on December 4) about six months after the pandemic has ended (must be nice.)
In late November, Will Estes, who plays Jamie Reagan, the youngest of Frank Reagan's (Tom Selleck) sons, told Pop Culture that he only learned that the show wouldn't portray the world going through the pandemic at the last moment. "Initially I thought, 'Wow, are we going to do service to what's going on with current events, is that going to be a loss?'" he admitted. But he added, "I think it might be really nice for our audience to see the show without the pandemic ... people will get to ... step away from some of the difficult things that are going on in our everyday lives right now. And I think that might be the best way that we can serve our audience."
A few months earlier, Selleck had hinted that he personally didn't feel that the audience needed to see another show set during the worst of the pandemic. He told Parade in May, "I think there's a tremendous desire, in a realistic way, to dramatically escape from all that ... There's plenty of police work to do besides the coronavirus."
However, Blue Bloods season 11 will feel different in one aspect, as the show attempts to address another major news story from 2020: police brutality. Donnie Wahlberg told TV Insider, "We've always tried to engage in tough conversations with multiple opinions ... But certainly, we are aware that everybody in this country has to take a closer look at themselves right now and of course Blue Bloods has to do that as well."
The Blue Bloods cast and crew still have to deal with COVID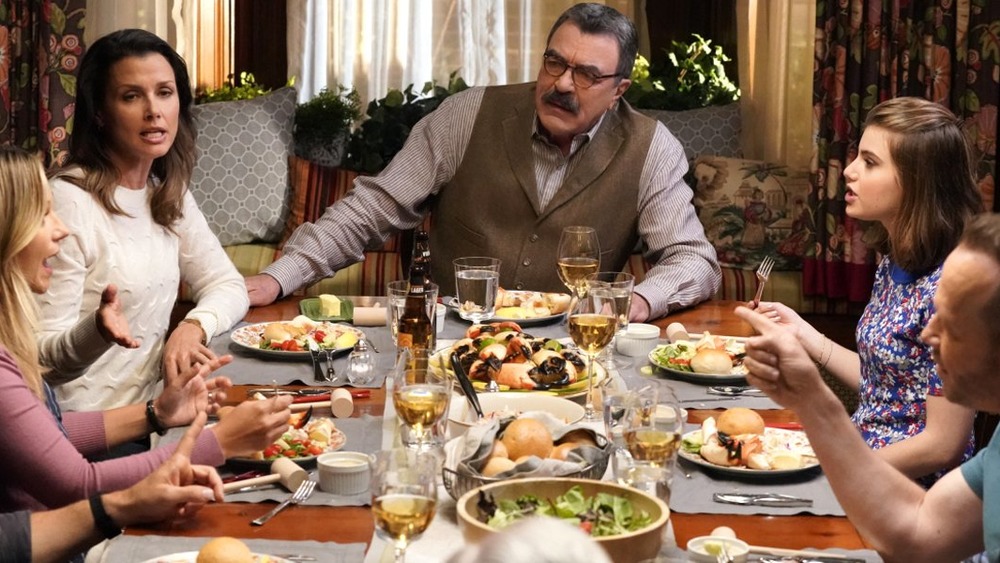 CBS
The show's fictional reality can take a pass on the pandemic, but it still affects the cast and crew. Estes admitted to Pop Culture that shooting the show's famous weekly family dinners was a strange experience this season. "It feels a little bit like smoking indoors or something like that, it feels a little dangerous ... it was weird ... a little crazy," he said. If you know the untold truth of the Reagan family dinner on Blue Bloods, you know that those scenes take hours to film, and involve most of the main cast members packed closely around a dinner table, a situation that has gone from cozy to contagious thanks to COVID.
Estes explained that even though the characters aren't wearing masks, everyone behind the scenes is. The cast wears theirs right up until the cameras start rolling, and gets tested three times a week. The crew members not only wear masks and face shields, they're not even in the dining room anymore. "We actually have bots that run the cameras — our same camera operators that we've always had are virtually running the cameras now ... they can do all the things that they could do before, but no one else is in the room," Estes explained. "Knock on wood, we haven't had any problems," he added.