The Classic Karate Kid Duo Returning In Cobra Kai Season 3
Get ready for a dramatic trip back to Okinawa, Japan when Cobra Kai season 3 arrives on Netflix in January. The streaming service has revealed the trailer for the show's first outing as a Netflix Original, and the footage gives fans an exciting sneak peek at the long-awaited return of Daniel LaRusso (Ralph Macchio) to the childhood home of his former sensei, Mr. Miyagi (Pat Morita).
Not only will Daniel journey to the place his beloved mentor grew up, but he will also encounter a few familiar — though not necessarily friendly — faces while he is there. The trailer confirms that two of the characters we last saw in The Karate Kid Part II, Kumiko (Tamlyn Tomita) and Chozen (Yuji Okumoto), will also be reunited with Daniel in the new season, for better or for worse. Before the new season of Cobra Kai arrives on Netflix in January, here's a look at what we know about Kumiko and Chozen's return in season 3.
Daniel's reunion with Kumiko will answer a lot of questions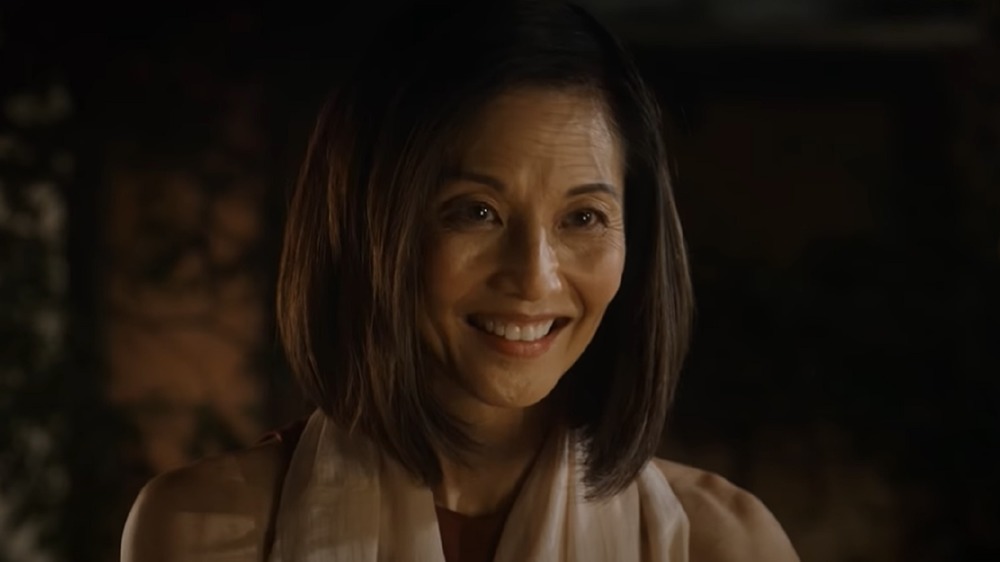 Netflix
There is just one quick shot of Kumiko to be found in the trailer for Cobra Kai season 3, but the actress returning for the role promises that fans are in for a satisfying story arc ahead. Speaking to Entertainment Weekly, Tomita explained, "I think it'll answer a lot of questions, and fans will be happy as to where [the characters] find themselves and the kind of discussions they have. I think fans will be pleased."
Kumiko was, of course, Daniel's primary love interest in The Karate Kid Part II. She is the niece of Mr. Miyagi's (Pat Morita) former girlfriend Yukie (Nobu McCarthy) and taught dance. She also found herself at the center of Daniel's feud with Chozen, who threatened to harm her if Daniel would not engage him in a high-stakes fight for honor.
Prior to her return to the scene on Cobra Kai, Kumiko remained in Japan to pursue her dream of becoming a professional dancer. While Tomita did not confirm what else has happened to Kumiko between The Karate Kid trilogy and Cobra Kai, she did share her own theories, telling EW, "It was always related to dance, and maybe she fell in love and had kids."
Daniel and Chozen are going to duke it out once more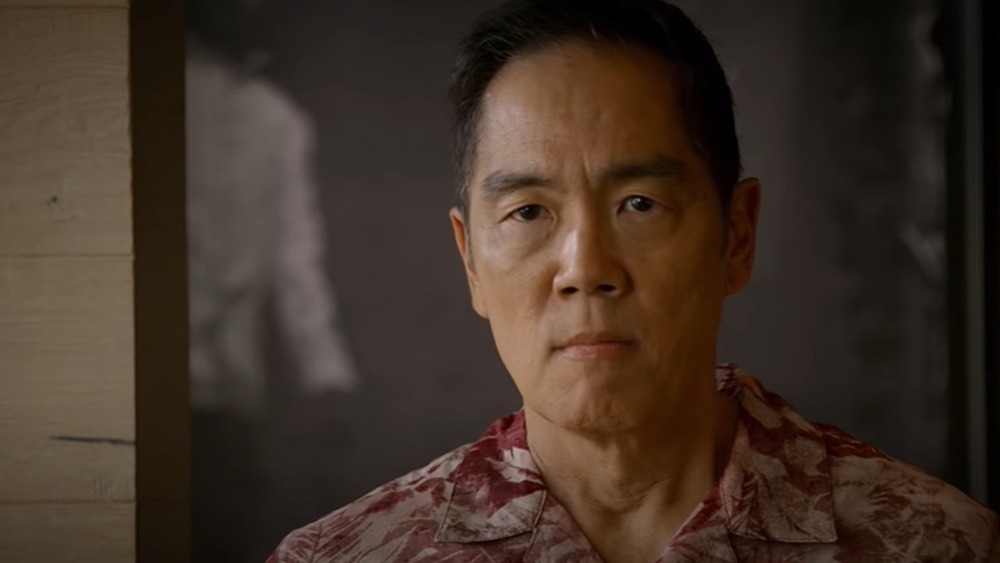 Netflix
The very first teaser for Cobra Kai season 3 indicated Daniel might learn something unsettling about his relationship with Mr. Miyagi. In that sneak peek, he said, "Mr. Miyagi treated me like a son. He wouldn't keep any secrets from me." In voiceover, someone replied, "Are you sure about that?" before dropping him to the mat and slinging a sai down near his face. Thanks to the new trailer for season 3, we now know that the second voice belongs to Chozen, and his stern expression indicates we really are going to find out how much Daniel learned. The two will hit the mat for what looks from the trailer to be a tough and long-awaited rematch.
The last time Daniel and Chozen fought was in The Karate Kid Part II. Chozen's uncle Sato (Danny Kamekona) was a rival of Mr. Miyagi, and Chozen inherited his dislike for Daniel and his teacher. After Daniel exposed Chozen for cheating his grocery customers and revealed Chozen's cowardice by rescuing a distressed child that Chozen was too afraid to help, Chozen challenged Daniel to a death match and very nearly won. Thanks to one of Miyagi's signature teachings, though — this time, the drum technique — Daniel emerged victorious. Chozen asked to die after his defeat, but Daniel refused to deliver a fatal blow; instead, he honked his nose and let him go. We'll have to wait and see whether bygones can ever be bygones between these two bitter rivals in Cobra Kai season 3.
The highly anticipated new season will hit Netflix on January 8, 2021.