The Returning School Sitcom That Everyone's Binging On Netflix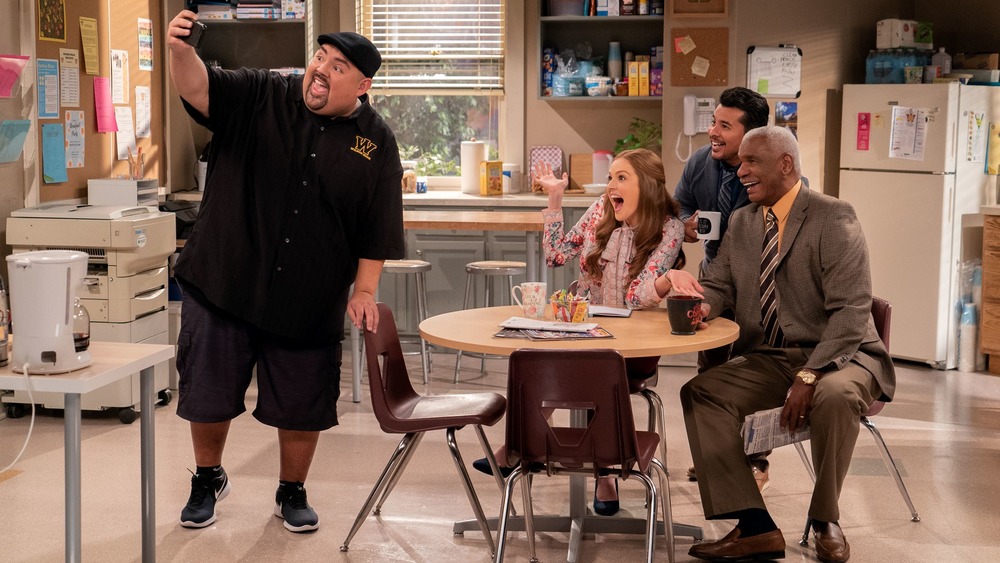 Kevin Estrada/Netflix
Just one day after premiering on the streamer, Mr. Iglesias part 3 has already made its way into Netflix's top 10 TV shows list. While the five new episodes are billed as "part 3" by Netflix, the episodes are actually from the back half of the high school sitcom's second season. Despite the streaming service's strange habit of breaking up seasons, having five new installments of the funny and thoughtful comedy to watch is proving to be a welcome distraction for fans.
Mr. Iglesias stars Gabriel "Fluffy" Iglesias as Gabe Iglesias, a high school history teacher who teaches a class of students that are in danger of being "counseled out" of the school by the assistant principal, who is more concerned about state rankings than he is about making sure every student gets an education. Since the real Iglesias is a standup comedian, the show is full of funny performances, and hilarious one-liners. However, it's also not afraid to get topical.
Throughout seasons 1 and 2, the comedy deals with Gabe's journey as a recovering alcoholic head on by showing him attend AA meetings and even having a slip up on one occasion. Additionally, the students in his class face issues like discrimination, bullying, and anxiety with refreshing candor.  
It's because Mr. Iglesias balances such tricky topics with humor that the series resonates with viewers who are looking to not only laugh, but to watch a comedy that reflects the real world.
When will Mr. Iglesias season 3 premiere on Netflix?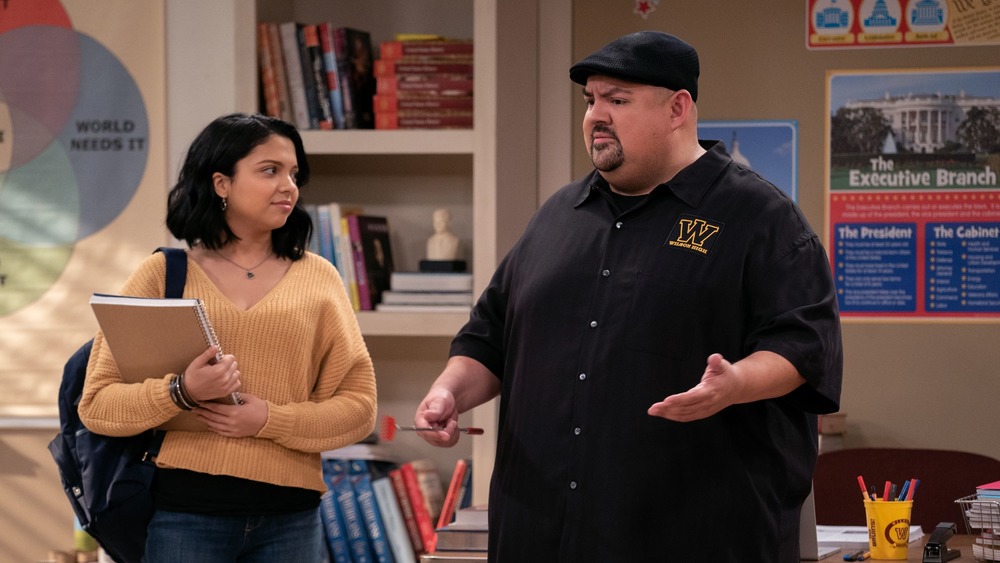 Kevin Estrada/Netflix
Since the second half of season 2 consisted of just five short episodes, it's totally understandable that viewers are already clamoring for more. Unfortunately, Netflix has yet to order a third season of Mr. Iglesias, leaving the comedy in limbo for now.
The real Iglesias recently told Forbes he's not sure if the show will get renewed, but if it does, he's hopeful that it will tackle COVID-19 since the pandemic has impacted students and teachers in such a unique way. In a separate interview with TV Insider, the comedian revealed how he thinks his character would handle teaching classes via Zoom.
"Gabe would be as optimistic as possible trying to find the silver lining," he told the outlet. "I see a lot of the teachers doing their Zoom classes and finding ways to keep it fun and entertaining. He would make sure the mood would be a positive one — unless he was talking to his buddy on the show Tony (Jacob Vargas) of course. Then it would be talking to his confidant where he can say, 'This Zoom thing sucks.'"
For now, it's unclear whether or not Mr. Iglesias will return for a third season, but one way fans can let Netflix know they want more is to keep the feel-good comedy on the streamer's top 10 list for as long as possible.