Why Princess From The Walking Dead Looks So Familiar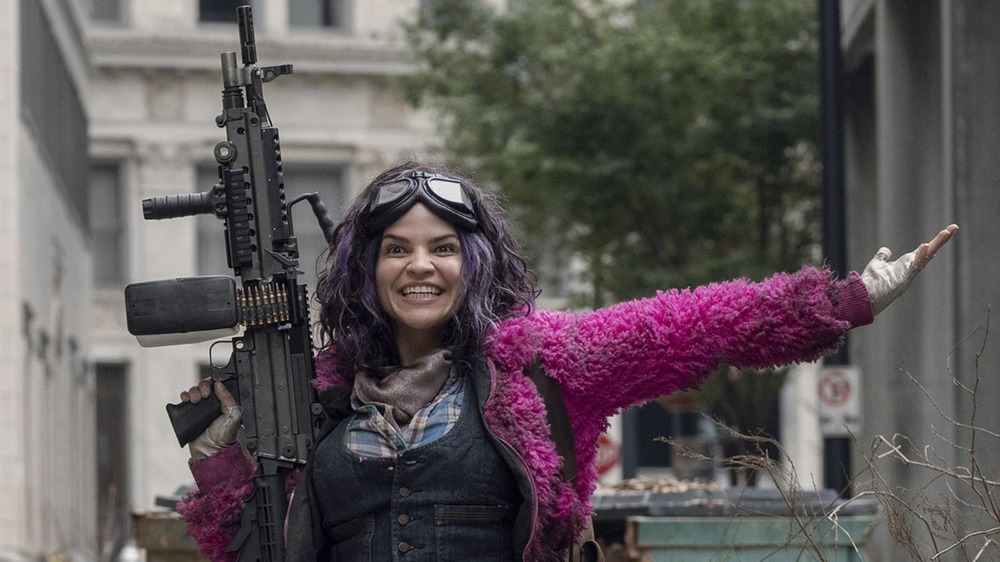 AMC
After ten seasons of zombie destruction, The Walking Dead has remained a prominent force in the forefront of pop culture. While the series initially followed a small, ragtag group of survivors trying to avoid becoming a meal for the undead, it's expanded into an entire universe filled with colorful characters in which sometimes the gravest threat of all isn't the zombies, but man. 
While fan favorites like Daryl (Norman Reedus) and Maggie (Lauren Cohan) continue to draw in viewers, new faces continue to populate the post-apocalyptic landscape, and no character has ever been quite as bubbly as Juanita "Princess" Sanchez (Paola Lázaro). She first showed up on the television series in the season 10 episode "Look at the Flowers," in which she receives an appropriately kooky introduction as the pink-loving, gun-toting survivor who likes to make dioramas out of walkers. 
Needless to say, getting such a juicy role on a hit TV series has changed Paola Lázaro's career for the better. While she's still starting out, you may have seen her elsewhere — just without the purple hair. 
Paola Lázaro's big break came when she landed the role of Gutierrez on Lethal Weapon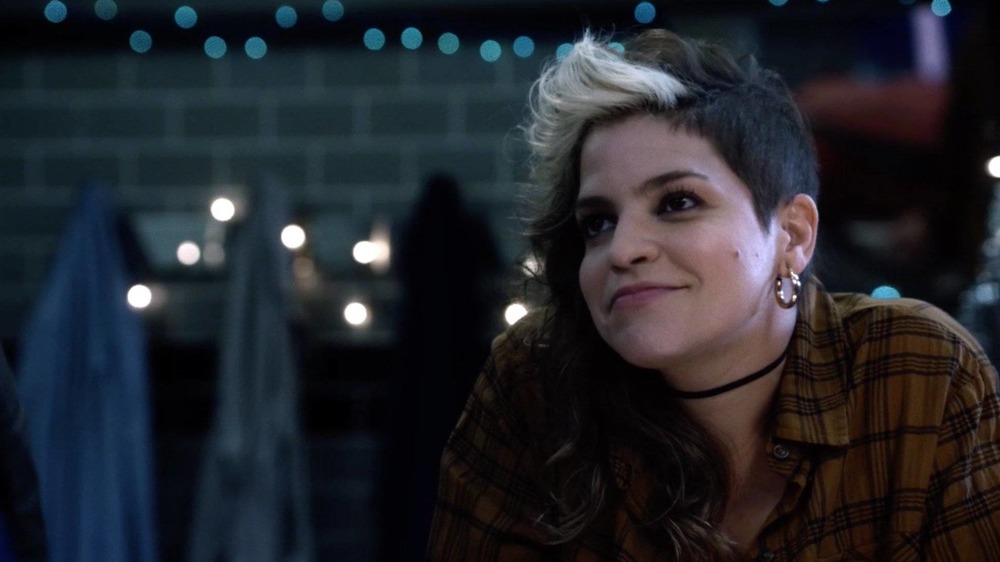 Fox
While Lázaro had been in a few shorts early in her career, she broke out in a big way when she landed the role of Gutierrez on Fox's Lethal Weapon. The buddy-cop series based on the film series of the same name brings Martin Riggs (Clayne Crawford) and Roger Murtaugh (Damon Wayans) into the modern day as a pair of mismatched cops who frequently get themselves on one another's nerves. 
Lázaro joined the series in its third, and final, season as Detective Luisa "The Gute" Gutierrez. She was frequently partnered up with Detective Sonya Bailey (Michelle Mitchenor) who was teamed up with a different character every season until the series was canceled. Gutierrez brought a much-needed shot of energy to the series in the aftermath of the show getting rid of Clayne Crawford after the actor's erratic behavior on-set. While Lethal Weapon wasn't meant to last, it was only the beginning of an incredibly promising career for Lázaro. 
Paola Lázaro makes a big impression on the Aubrey Plaza-led Black Bear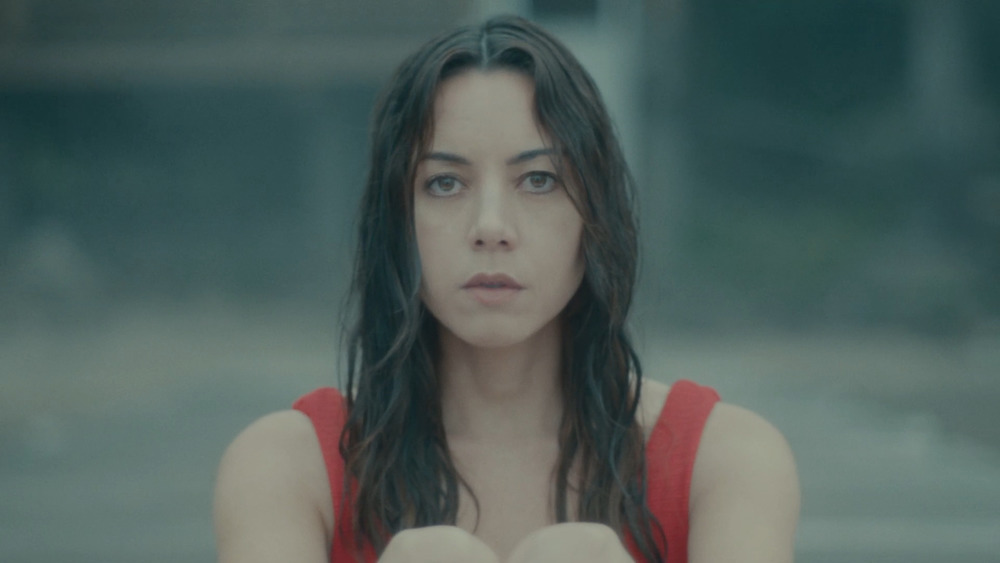 Momentum Pictures
After her turn on Lethal Weapon, Lázaro starred on a couple other TV series, including SMILF and Wu-Tang: An American Saga, before ultimately landing on The Walking Dead as Princess, who was introduced in season 10 starting in 2020, which proved to be a banner year for the actress. In addition to landing a role on one of the hottest shows around, she also stars in the recently-released thriller Black Bear, starring Aubrey Plaza (who affectionately referred to the project as Blackout Bear).
Black Bear follows aspiring filmmaker Allison (Plaza), who ventures into the woods to find inspiration for her next movie. At a remote lake house, she finds a couple who entertain her for the time being, but entertainment soon turns to jealousy and manipulation as Allison's art begins blurring the lines between invention and reality. 
The less you know about Black Bear going into it, the better. It's safe to say with this film and The Walking Dead under her belt, Paola Lázaro has an incredible acting career in front of her.