The Real Reasons Clayne Crawford Was Fired From Lethal Weapon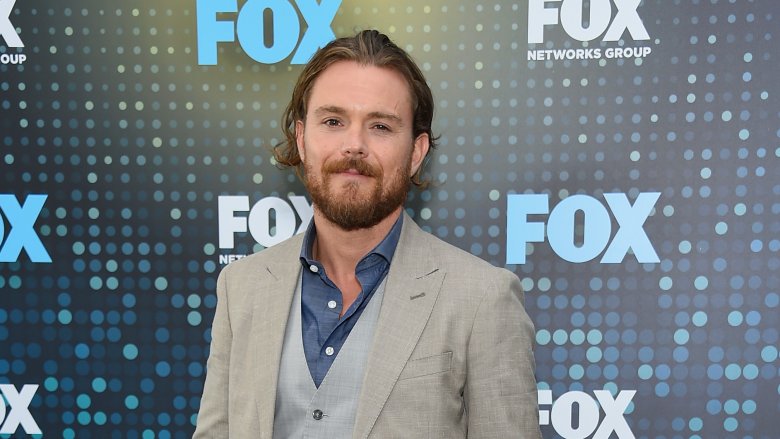 Getty Images
Maybe there's something about the role of Martin Riggs that leads to trouble. Riggs was originally played by Mel Gibson in director Richard Donner's 1987 buddy cop film Lethal Weapon, paired with Danny Glover as Roger Murtaugh. A a crowd-pleasing hit that spawned three sequels and launched the career of its screenwriter, Shane Black, the franchise stalled out with its fourth installment, although a fifth was long discussed. A number of factors seem to have thwarted the franchise's attempts at a theatrical return, and Gibson's high-profile fall from grace likely didn't help.
Lethal Weapon eventually found its way to rebirth on the small screen, with a series loosely based on the films premiering on Fox in 2016. Clayne Crawford and Damon Wayans stepped into the roles of Riggs and Murtaugh, bringing with them a chemistry that critics cited as enough reason to tune in. But behind the scenes, things weren't quite so rosy. After months of rumored on-set tensions and bad behavior, Fox announced that Crawford would not be returning for Lethal Weapon's third season. Let's take a look at just what led to this decision. Here are the real reasons Clayne Crawford was fired from Lethal Weapon.
Shrapnel safety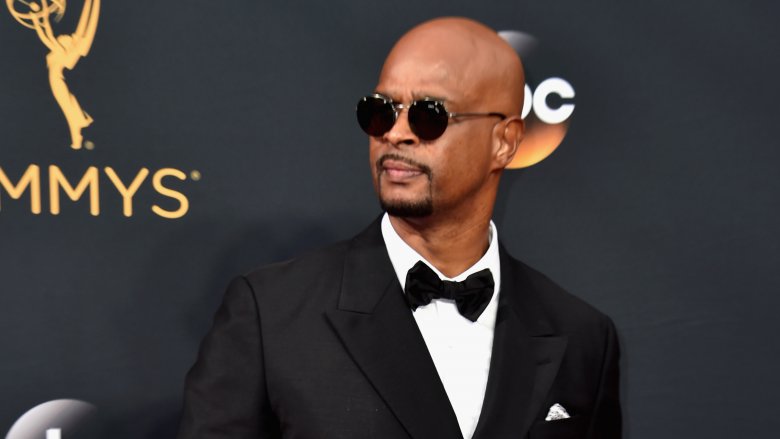 Getty Images
The Lethal drama came to a head just after the announcement of Crawford's firing. In response to questions and outcry from disappointed fans, Damon Wayans took to Twitter to shed some light on the on-set issues. Wayans had set his account to private in the wake of the firing, then unlocked it to make his statements about his former co-star. Afterwards, he deleted his Twitter presence entirely, but not before entertainment news outlets such as The Hollywood Reporter preserved screenshots of the relevant tweets.
Wayans' primary piece of evidence against Crawford came in the form of a photo and video taken during production of an episode that Crawford not only starred in, but directed. It seems that during the filming of a shootout action sequence, Wayans was struck in the back of the head by shrapnel from an effect gone awry. Tagging his tweets with phrases like "#directedby@claynecrawford" and "#noapology," Wayans made it clear that he blamed his co-star for an inadequate level of safety when placed in charge. 
Spilled tea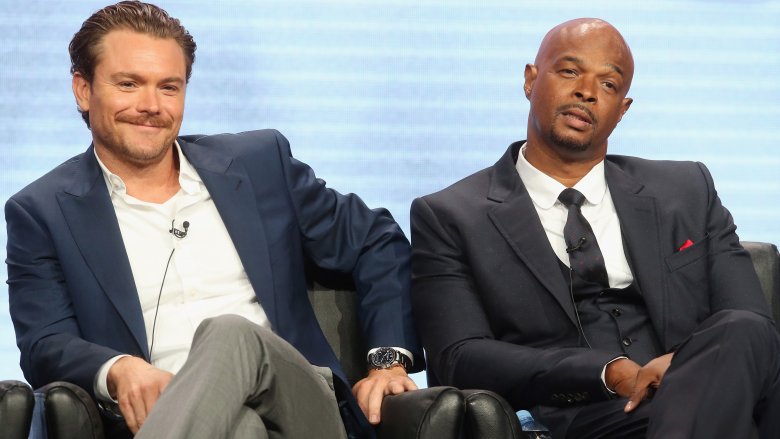 Getty Images
Wayans went on to reveal an alleged history of misdeeds by Crawford — and the anxiety that the rest of the cast and crew felt in his presence. Citing a "file of infractions" and appealing to Warner Bros. Entertainment (Lethal Weapon's production company) for help, Wayans broadened his accusations, stating, "...it wasn't just me." He even shared a photo of a sticker that he claimed other people had placed around the Warner Bros. lot, emblazoned with the words "Clayne Crawford is an emotional terrorist."
Another specific offense cited by Wayans was a claim that Crawford "hit another actor in the mouth with a bottle of green tea and busted his mouth open." He went on to tag actor Lance Henriksen's official Twitter account. It is unclear when this altercation between Crawford and the 78-year-old Henriksen, who isn't in the Lethal Weapon cast, would have taken place, but Wayans tagged the accusation with "#notanaccident." 
Safety first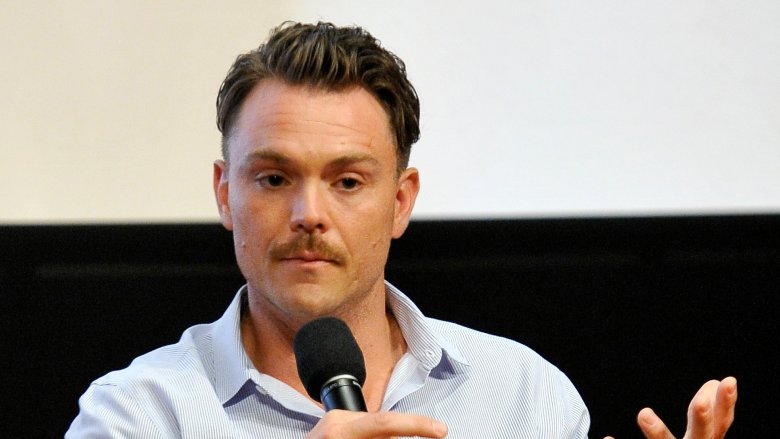 Getty Images
Wayans' remarks were hardly the first sign of serious trouble around the Lethal Weapon set. In April, with the show's renewal status in serious question, Clayne Crawford's behavior was already making headlines. Though the news stories at that time weren't quite as specific as Wayans' claims, they line up with many of his accusations — and were scandalous enough to spark rumors of Crawford's replacement in a third season, or even cancellation of the series altogether.
Perhaps ironically given the shrapnel incident, one major instance of Crawford's temper turning aggressive had to do with what he saw as inadequate safety measures on set. This led to an outburst so severe, Warner Bros. demanded that Crawford attend anger management therapy before returning to work, and that he compensate the parties involved with a portion of his paycheck. It also came to light that an actor felt unsafe after being hit by a piece of shrapnel, though at the time, Wayans remained anonymous. Crawford made a formal statement on Instagram, confirming the two incidents and accepting responsibility for what happened. 
Incompatible partners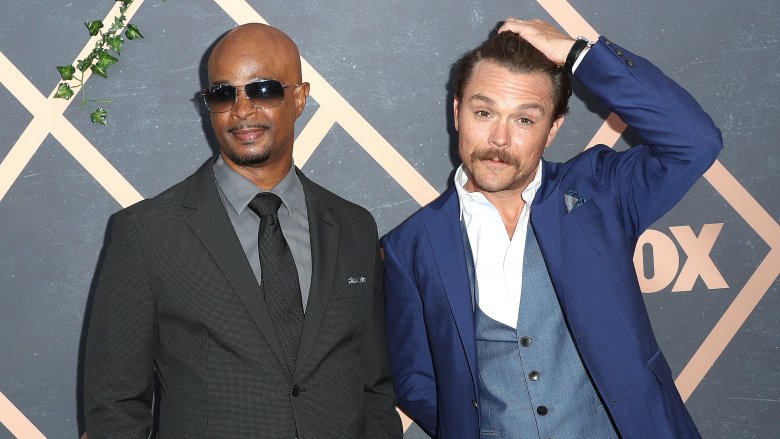 Getty Images
Crawford is clearly a source of discontent for the cast and crew of Lethal Weapon. However, in getting a clear picture of the events that led to his dismissal, it might be worth considering that his own issues were exacerbated by the environment on the set. While the buddy cop format of both the show and the movies seems designed to act as a vehicle for two stars equally, an imbalance of influence between the leads would very well have contributed to a sense of tension.
Clayne Crawford's acting career has mostly found him taking guest spots on TV shows and supporting roles in independent films, making Martin Riggs something of a breakthrough performance for him. Damon Wayans, on the other hand, has been in the comedy spotlight since before the original Lethal Weapon hit the big screen, starring in a string of movies throughout the '90s before finding sitcom success on the ABC hit My Wife and Kids. This clout reportedly gave him the ability to make certain demands on the Weapon set, such as the elimination of table reads for the show's scripts.
Table reads are a standard practice for most series, in which the cast and creative team gather before production for a cold reading of the week's script. This allows them an opportunity to rework the content and ensure that everyone is on the same page, so to speak. Skipping this step could well contribute to confusion and script-based stress that would heighten existing conflicts. 
Riggs is ready to go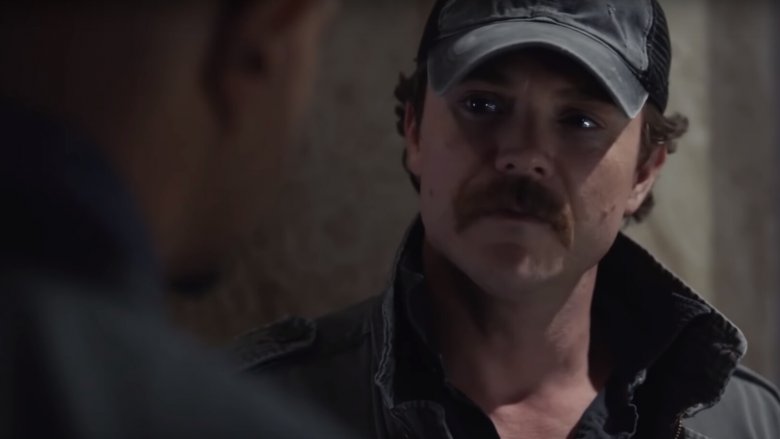 Just as in the original film, Martin Riggs in the Lethal Weapon TV series enters the story while grieving over the loss of his wife. And, just as in Lethal Weapon 2, he eventually discovers that a drug lord is responsible for her death and sets out for vengeance. The second season found him bringing the killer to justice, bringing closure to the character's primary arc, if not all of his neuroses.
"We can't play on the death for four seasons," Crawford explained in an interview with Assignment X. "I think [Riggs] doesn't know what the future holds." Though he went on to explain that the show would be "planting little seeds" as to the character's future, the season finale ended with a cliffhanger that had him shot in the chest by his half-brother Garrett. With Riggs' revenge plot wrapped up and his life hanging in the balance, writing Crawford out of the show likely doesn't present Lethal Weapon's writers with much of a challenge. 
Change is in the air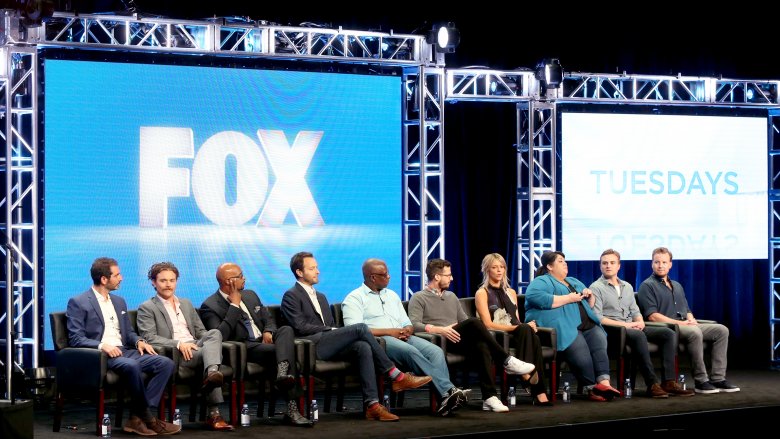 Getty Images
The early weeks of summer are traditionally when television networks announce their plans to cancel or renew their current slate of programs, but May of 2018 brought the slaughter even faster and more furious than usual. The list of shows not returning to the Fox network in the fall of 2018 (due either to cancellation or to already announced finales) includes six series. Fox had a particular drama on their hands when they announced the cancellation of fan favorite comedy Brooklyn Nine-Nine, spurring an online backlash so loud that NBC swooped in to pick up the show for a sixth season the very next day.
With so many shows falling off of their schedule already, Fox was likely eager to do whatever it took to hang on to Lethal Weapon, which continued to earn decent ratings. Though the network clarified that the decision to replace Crawford was made by Warner Bros., it was one they supported. With his on-set behavior grabbing problematic headlines, it's unsurprising that Warner, Fox, and the crew saw replacing their star as a better option than risking the show's well-being by keeping him around. Keeping Weapon afloat with ever-popular American Pie star Seann William Scott, announced to be stepping in alongside Wayans as an all-new character, looked like a safe (and bankable) bet.
He'll be just fine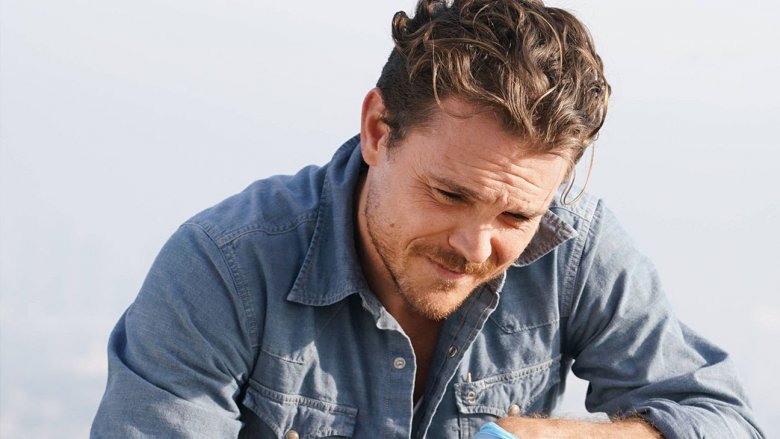 Firing a star who has already become known for their temper might seem like a damning prospect. Behind-the-scenes drama hitting the ever-present online entertainment press could potentially damage the reputation of a series and its creators. The perceived betrayal of a cast member might anger fans or endanger their loyalty. But the Lethal Weapon creative team bet on Clayne Crawford's dismissal being the right choice for everyone, and that bet quickly appeared to pay off.
Perhaps mindful of his growing reputation for tension, Crawford put on a pleasant, if slightly snarky, front in the wake of his firing. As news first broke that Fox was searching for a replacement, he took to Twitter to share a playfully shrugging selfie captioned simply, "Hmmmmmm?" He followed this with a separate tweet reading, "Wait, wait, wait......you can't fire me on my day off!"
A more solemn Instagram post followed, in which Crawford expressed sincere thanks to the fans and congratulations to the cast and crew on the show's renewal. Whether or not he keeps up such high spirits behind closed doors remains to be seen, but a fresh start and a clean break are likely welcome regardless. It seems possible that Lethal Weapon's days of drama — at least the kind behind the camera — may well be over.