First Teaser For Silence Of The Lambs Spin-Off Series Clarice Has Everyone Talking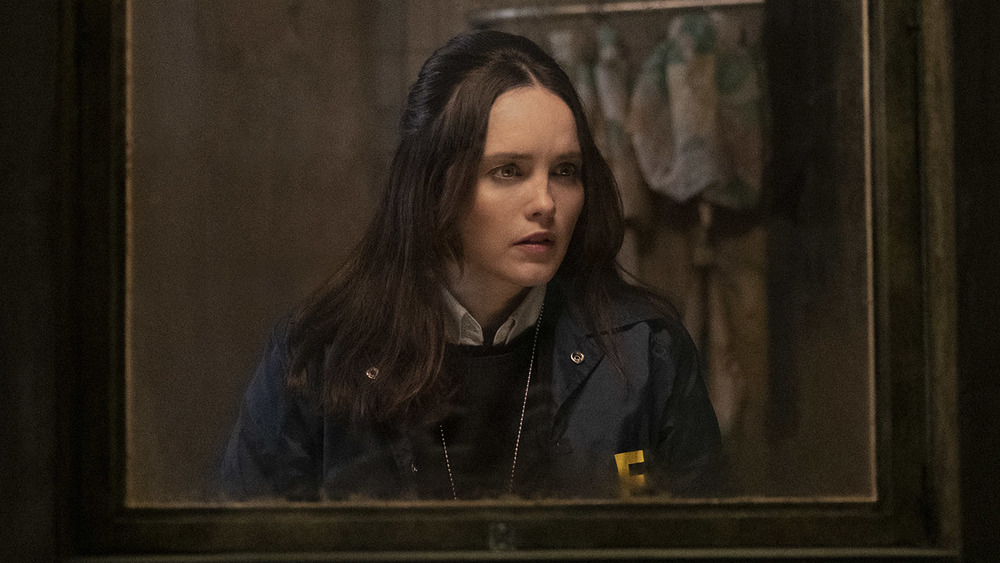 Brooke Palmer/CBS
Good news for anyone hoping to be enthralled by a young FBI agent's acumen today, as the first trailer for CBS' upcoming Silence of the Lambs sequel series, Clarice, has finally hit the internet.
Clarice, which is unrelated to the Bryan Fuller's recent Hannibal series, was developed by Alex Kurtzman (Star Trek: Discovery) and Jenny Lumet (Rachel Getting Married). With Pretty Little Liars' Rebecca Breeds in the eponymous role, it's set to explore the life of FBI agent and "well-scrubbed, hustling rube" Clarice Starling in the aftermath of the events of The Silence of the Lambs. From the looks of things, she won't have put the past too far behind her.
The teaser trailer features plenty of callbacks to 1991's Academy Award-winning adaptation of the Thomas Harris novel, which starred Jodie Foster as Starling and Anthony Hopkins as acclaimed gourmand Hannibal Lecter. Fans of the motion picture will note the video's extensive use of moths, unsettling newspaper clippings, and the faceless figure seen tailoring his new Sunday best.
Clarice Starling is back for more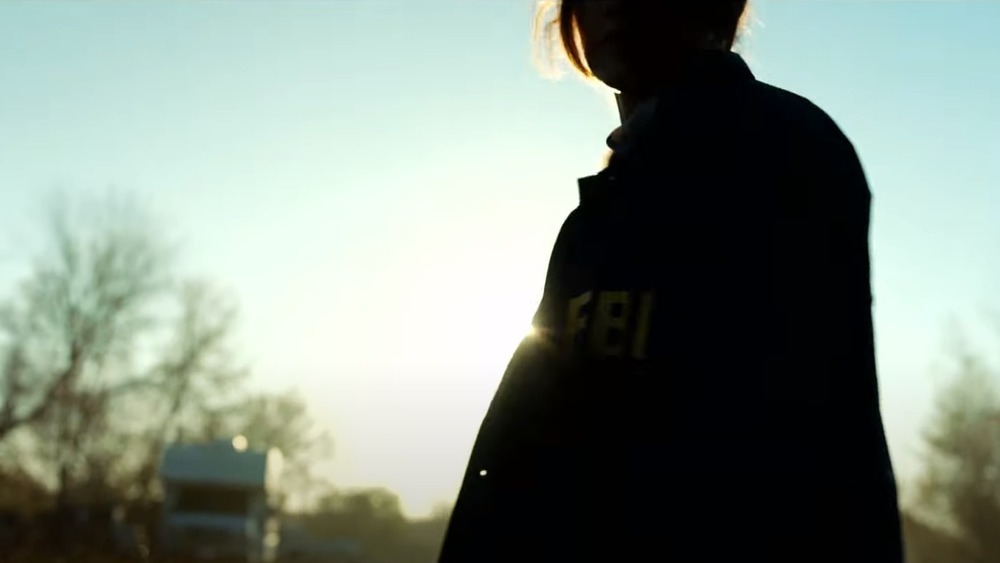 CBS
The tease for CBS' high-profile new program doesn't offer much of a glimpse into Clarice's plot, but it gives a few hints at the state of Agent Starling's world post-Buffalo Bill. The show's hero, shown in the trailer only in silhouette (though the network also released a first-look promo image of Breeds in the role), is seen wearing a ViCAP jacket, denoting her involvement with the FBI's Violent Criminal Apprehension Program. To be fair, if you'd been chased through a pitch black murder basement by a Q Lazzarus enthusiast, you'd be apprehensive about violent criminals, too.
According to Deadline, Clarice is set a year after the conclusion of the Buffalo Bill case, following a more seasoned Agent Starling "as she returns to the field to pursue serial murderers and sexual predators while navigating the high-stakes political world of Washington, D.C." Along with Rebecca Breeds, the series will star Kal Penn of House and Harold and Kumar, Nick Sandow from Orange is the New Black, and Southland's Michael Cudlitz. It's currently slated for a February 11, 2021 premiere.