NCIS' Daniela Ruah Confirms Something We Suspected All Along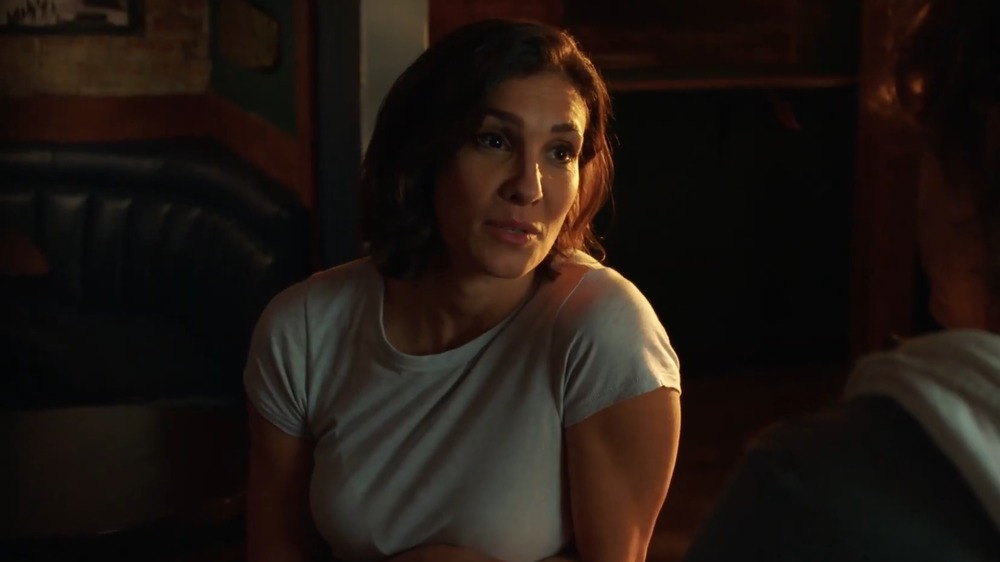 CBS
We're now five episodes into season 12 of NCIS: Los Angeles and there is one question on everybody's mind: how do you solve a problem like Marty Deeks (Eric Christian Olsen)?
The sandy-haired LAPD officer began having issues a few weeks ago, when he received a letter announcing that due to ongoing reforms to law enforcement, all liaison positions between the LAPD and other agencies were suspended. That was tough news for Deeks to receive. Not only was he the LAPD's liaison for NCIS, but he's also built quite a bit of his life around the organization. His wife, Kensi (Daniela Ruah), is an NCIS agent, as are most of his friends. In fact, even though he's technically LAPD, it's clear that his home is the NCIS' Los Angeles office.
The news that his position was terminated sent off alarm bells both on and off the show. For Deeks, there's the worry that the change will significantly disrupt his work-life balance. Meanwhile, fans of the series are scared that now that his position has been terminated, the character of Deeks will follow suit.
Those worried viewers just got a little beam of hope, however. While speaking to TVLine, Ruah herself assured fans that even though Deeks' future is uncertain, Olsen isn't leaving the show anytime soon. "Listen, if Eric were leaving the show permanently, we would know about that by now," she said, "and that's obviously not the case... So, somewhere and somehow, things happen that change the course of where the story is going."
That assurance will hopefully be a comfort to fans, because the situation for Deeks went from bad to worse on the most recent episode of NCIS: LA.
Deeks' job problem went from bad to worse in the latest episode of NCIS: LA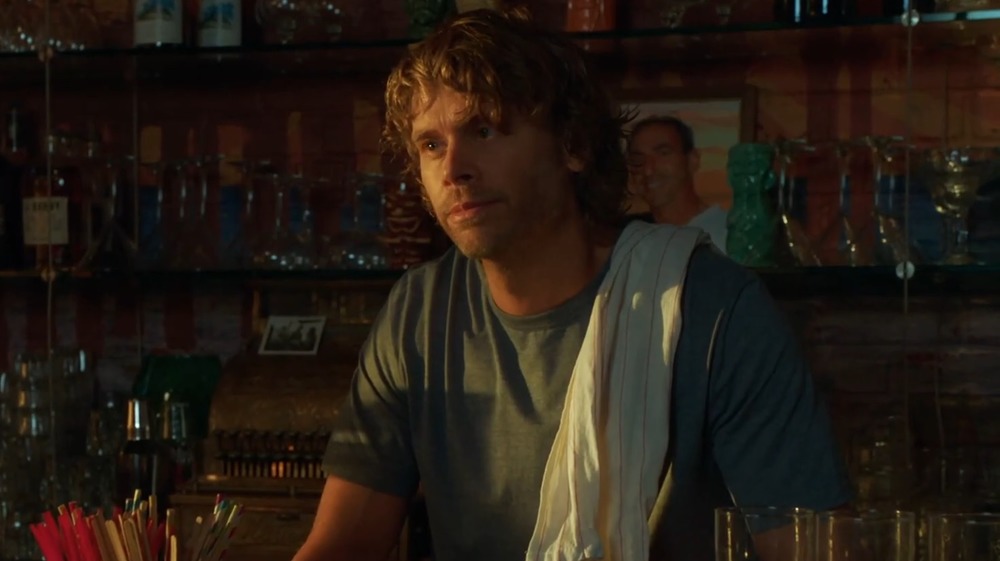 CBS
It was startling when viewers first learned about Deeks' position being terminated, but there were reasons to not give up hope. It looked like it was a temporary situation and, as fans pointed out, Hetty (Linda Hunt) has been trying for years to get Deeks to officially make the jump and become a full-on NCIS agent. So, even though the situation sounded bad, it was going to figure itself out, right? Right?!
Sadly, the episode "Raising the Dead" throws a lot of cold water on those hopes. During the hour, Nell Jones (Renée Felice Smith), who is filling in for Hetty while she's away on a mystery assignment, pulls Deeks aside and gives him several pieces of tough news. First, she informs him that the termination of the liaison position is permanent. As in, it no longer exists and is not coming back.
That's... not super great. But it somehow pales in comparison to the second bomb she drops on him. Nell also has the difficult job of informing Deeks that even though he is certainly young at heart (and hair), he's still old in body and mind. Too old, in fact, to do the training program that would be required for him to become an NCIS agent. Ouch.
These roadblocks are apparently insurmountable, so much so that not even Hetty can work her bureaucratic magic and make them go away. So, while it's comforting to hear that this doesn't mean Deeks will be departing the show, it's still distressing for fans of the character. And they have been airing their feelings about it all over social media.
NCIS: LA fans aren't happy that Deeks is in a tough spot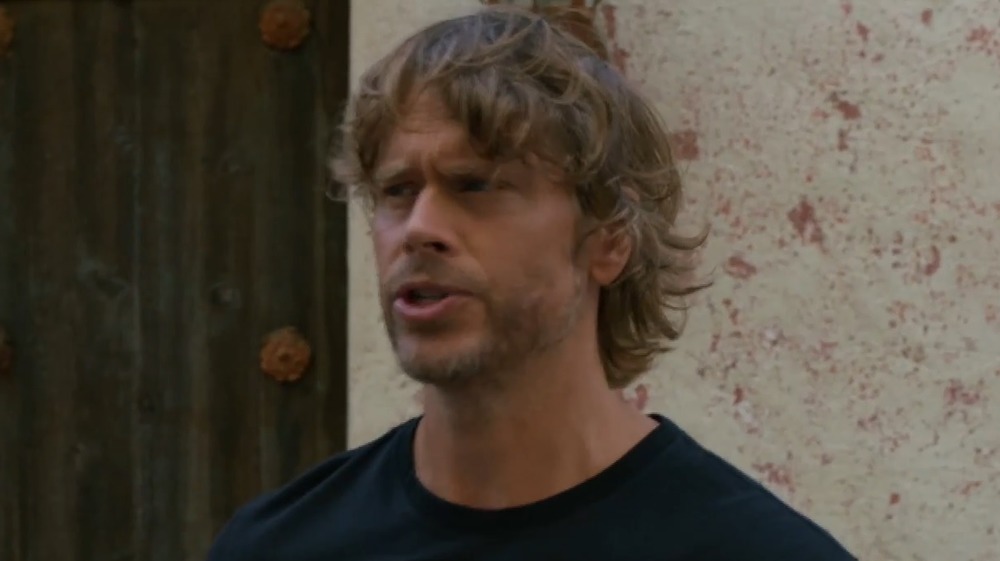 CBS
Things have been tense for fans of NCIS: LA since the trouble with Deeks' position started, and even though it sounds like the show is going to find a way to resolve his current state of limbo, there is still a lot of worry in the air.
Many fans took to Twitter to share their fear of the possibility of losing an important member of the NCIS: LA team. In response to Deeks' cavalcade of bad news, user @iceyjones tweeted, "Ok. I'm officially upset. Deeks is the brightest spot on the show. There's nobody else on the show like him. I don't know if I can still watch."
User @Gabe_C_4 was similarly distraught. They exclaimed, "Nooooo!!! There has to be a way to get him back working with ncis!" Meanwhile, @bopeluver tweeted, "Why can't Hetty fix this? Hetty better fix this! No Deeks, no me!"
They weren't the only ones ready to follow Deeks out the door if need be. User @lysiagilmore gave the ultimatum, "No Hetty now no Deeks next no me..." And @judy_duer asked the show to consider what is at stake: "No, no, no!!! We, the team, can't lose Deeks!!!!"
Even though it sounds like Deeks' position on NCIS: Los Angeles is safe, fans will still be watching intently over the next few episodes to see how the show handles his precarious position.