The NCIS: Los Angeles Change That Will Surprise Longtime Fans In Season 12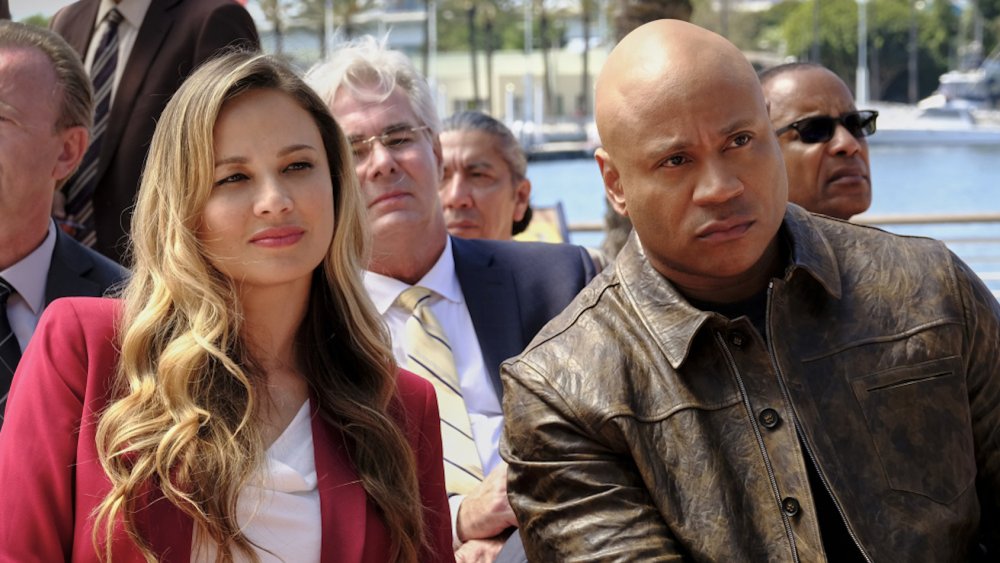 CBS
As NCIS: Los Angeles goes into its 12th season, the show is spicing things up for Sam Hanna, an ex-Naval SEAL who now works for the Naval Criminal Investigative Service. A spin-off of the hit show NCIS, NCIS: Los Angeles stars LL Cool J as Sam and Chris O'Donnell as G. Callen, with the rest of the cast filled out by Daniela Ruah, Linda Hunt, Peter Cambor, and more. The main characters of NCIS: Los Angeles made their first appearance in season 6, episode 22 of NCIS – NCIS: Los Angeles' backdoor pilot.
Sam and Callen are Special Agents assigned to an undercover branch of the NCIS called the Office of Special Projects, or OSP for short. Over 11 seasons, the two characters have gone through quite a lot. After a very distressing personal loss leaves him a widower, Sam is left taking care of his son and daughter by himself. Slowly delving back into romance on season 11, Sam begins a relationship with Katherine (Moon Bloodgood), an insurance broker whom he meets when she helps the team with a case.
Because of the coronavirus pandemic, NCIS: LA had to end its 11th season early, with a premature finale that ended on a small cliffhanger. Luckily, season 12 started filming in September 2020. With fans eager to see these characters again, a new addition to the cast in season 12 — in the form of an older Kamran, Sam's daughter — might throw everyone for a loop.
Sam's daughter Kamran has been recast with Kayla Smith now in the role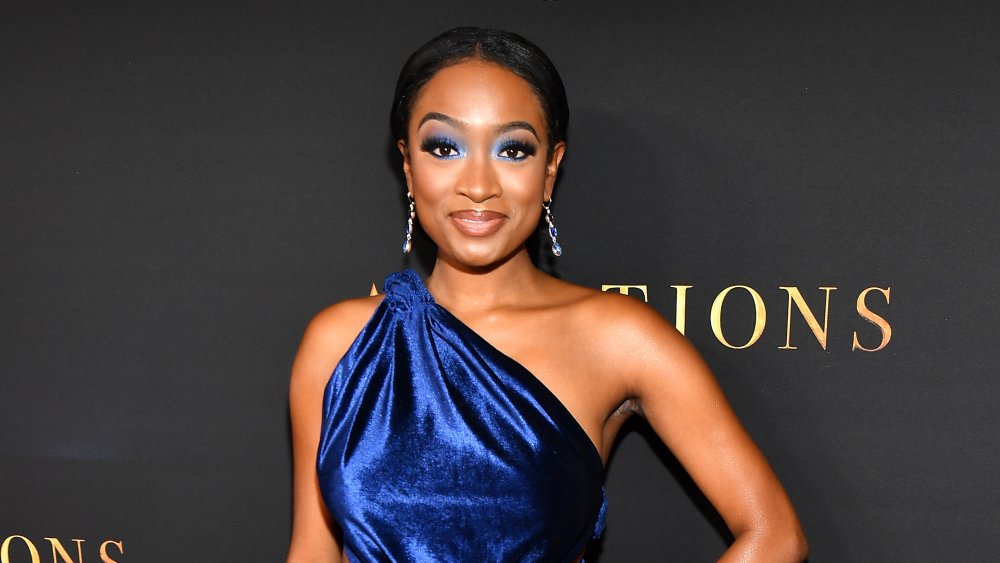 Paras Griffin/Getty Images
Sam's daughter Kamran has shown up sporadically throughout the show's long run. Previously, she was played by a young actress named Layla Crawford. According to TV Line, Kamran has been recast to be older for the new season, with All American actress Kayla Smith taking over the role. Smith has also had roles on the television series Ambitions and Star. 
With Smith now a part of the cast, Kamran will have a much bigger role on NCIS: LA going forward. Kamran wants to follow in her father's footsteps by attending the same military school that he did, and she plans to graduate and attend the Annapolis Naval Academy later on. Sam's other child and Kamran's older brother, Aiden (Tye White), is also in military school.
NCIS: Los Angeles showrunner R. Scott Gemmill expanded on Kamran's season 12 story, saying, "She's very socially active in terms of what's going on in the world, and clashes with her father over some of that because he feels that her involvement with things like protests could theoretically jeopardize her chance of getting into Annapolis." This will likely cause some arguments between Sam and Kamran as they fight over what Kamran should do. In addition to that, Gemmill mentioned that Kamran will get involved with her father's love life, helping Sam and Katherine continue to move forward together. 
The new season is scheduled to premiere on CBS on Sunday, November 8, 2020.