The Outrage From Godzilla Vs. Kong Fans Just Keeps Growing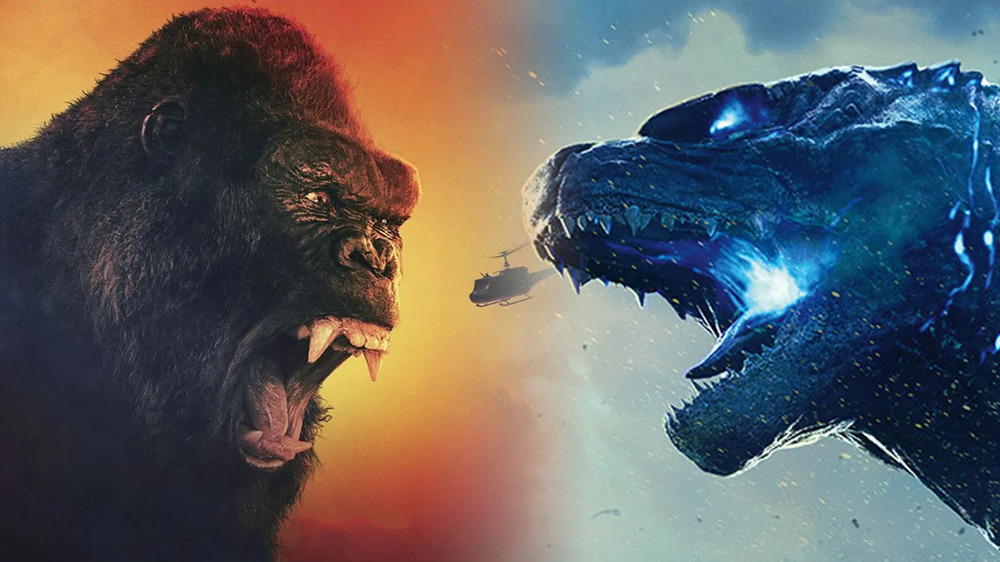 Warner Bros./Legendary Pictures
King Kong and Godzilla, the two towering tastes that taste great together, have both been around for the better part of a century. With dozens of movies, TV shows, comics, video games, and pinball machines between them, they're as close to ubiquitous as a pair of non-superheroes can be in today's cultural landscape. Different people want different things from them. Legendary Pictures wants a successful, long running franchise. Kellogg's, presumably, wants a breakfast cereal tie-in.
And fans? Fans want anything. Anything at all. At least that's the noise on social media today, where disappointment is ringing out with regards to Warner Bros.' repeatedly delayed project, Godzilla vs. Kong. The outrage comes following the studio's six-hour block at the São Paulo Comic Con Experience (CCXP) on December 6, during which onlookers expected to see new footage from the forthcoming monster mash.
Instead, they found their hopes graveyard smashed as Warner offered roughly three seconds of Godzilla vs. Kong footage. The video features Godzilla moving towards the camera, mouth agape, followed by Kong, using his outside-voice. Beyond that, there was nothing new to report about the power couple's highly anticipated spat, despite the recent announcement that it (and all of WB's 2021 offerings) would be released concurrently in theaters and on HBO Max.
Godzilla vs. Kong is raising fan hackles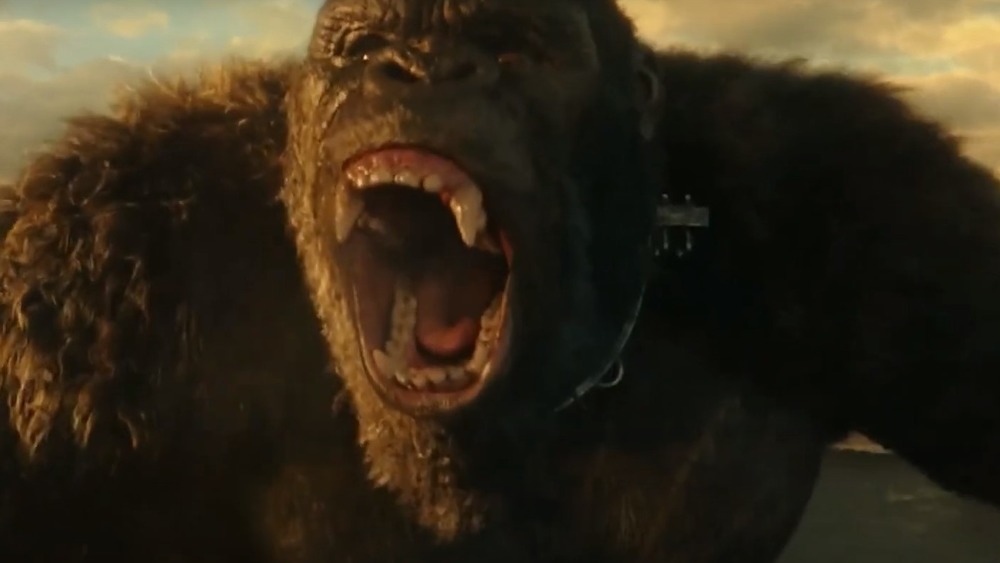 Warner Bros./Legendary Pictures
Godzilla vs. Kong has had its premiere date shuffled back and forth numerous times since it was first announced in 2015, with the COVID-19 pandemic accounting for its last few reschedules. Still, between director Adam Wingard's announcement in April of 2019 that principal photography had wrapped and the fact that the film is currently slated for release in five months, it's unusual that the studio hasn't offered prospective viewers with, well, much of anything.
CCXP was apparently seen by many fans as the natural place to release new footage from the tentpole production, but the three-second clip left many disappointed. Following the digital event, the hashtag #GiveUsTheDamnTrailer started picking up steam on Twitter. "It's so disrespectful of you to us [Godzilla] fans, we've been waiting for this trailer for almost a year," one user tweeted. "It's so unfair and disrespectful," they continued, just before the profanity kicked into gear. The memes also came en masse, with one fan tweeting the caption "The Godzilla fandom after waiting all day for the #GodzillavsKong trailer:" over an image of Harley Quinn stating, "well that was a big a** bucket of nothing."
While there's no word yet on why Warner Bros. hasn't released a Godzilla vs. Kong trailer, Variety reports that Legendary Pictures, which co-produced the film, may be taking legal action against the studio over their highly-publicized decision to move their 2021 slate to HBO Max. Whatever shakes out in the near future, we'll hopefully be getting a fresh dose of ape-versus-iguana action sooner rather than later. The film will apparently feature a "definite winner," and it'd be cathartic to finally know for sure how things would shake out between the two terrible beasties.