Why Daniel Radcliffe Had To Keep Replacing His Wands On Harry Potter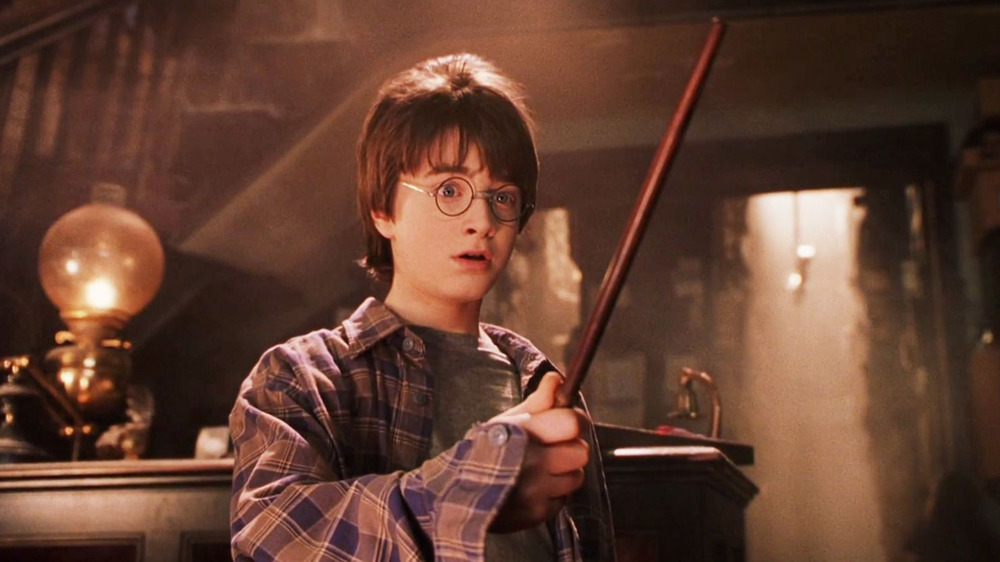 Warner Bros. Pictures
While Harry Potter managed to keep his wand in one piece for six years before it broke in The Deathly Hallows, actor Daniel Radcliffe didn't come close to that record. 
Over the course of filming the eight-part Harry Potter franchise, Radcliffe broke many, many wands. Was it was the lack of actual magic in his props that caused them to break so easily? Or was his penchant for wand-breaking down to the fact that Radcliffe formed habit he just never shook? On the season finale of First We Feast's YouTube show Hot Ones, Radcliffe revealed it was the latter.
Hot Ones is an unconventional talk show in which host Sean Evans asks his celebrity guest a series of questions as they eat increasingly hot chicken (or vegan) wings. Despite –or perhaps because of — Hot Ones' unique premise and setting, it's attracted some huge names, and even helped WE wrestler Sasha Banks land a part on The Mandalorian. Radcliffe appeared on the show this month in its pandemic-appropriate format, video-calling in from the comfort of his own home. And even though Radcliffe has moved on from Harry Potter to other projects, Evans couldn't resist asking him a couple very specific, hopefully unique questions about his time within the wizarding world.
Daniel Radcliffe repeatedly drummed his wands against his legs, causing them to eventually break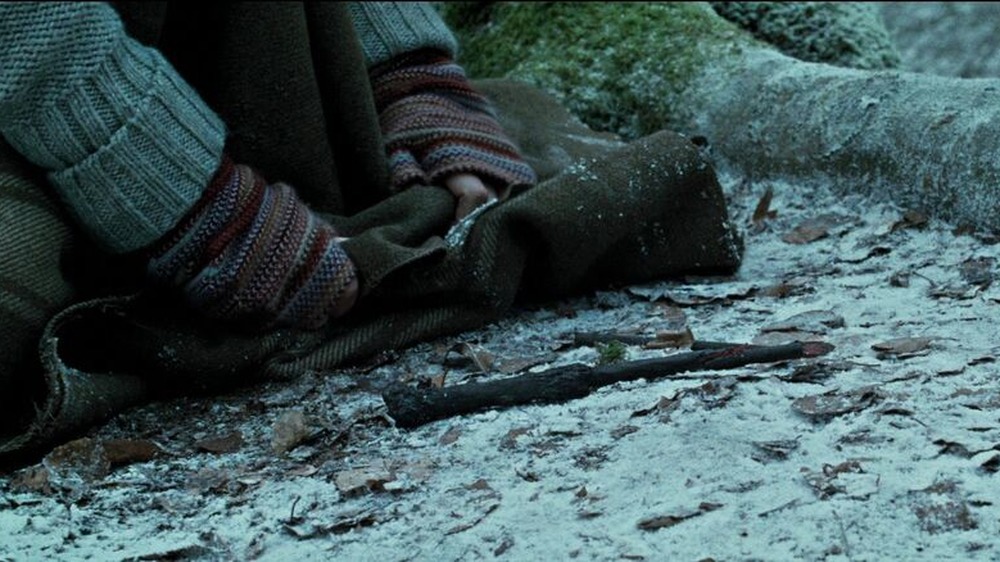 Warner Bros. Pictures
In the interview, Evans mentioned rumors that Radcliffe broke a staggering amount of wands and glasses while filming the eight Harry Potter movies. Radcliffe remarked that he hadn't broken that many pairs of glasses — in fact, he's previously mentioned taking a couple of them home from set — but the wand part is accurate.
"The wands, I definitely broke a lot because I would just drum on my legs with [them] all the time — and do that incessantly," he said. "Probably once every three or four weeks, it would weaken to the point where it snapped. And then, I would say I was very sorry to the prop master, and he would give me a look like, 'Please stop drumming.'"
Evidently, Radcliffe didn't have the opportunity to get attached to any of the wands like Harry did. It was devastating to Harry when his wand broke during The Deathly Hallows, but to Radcliffe, it was probably just another day filming. Luckily for Harry, he was able to use the Elder Wand to repair his own, whereas Radcliffe just had to ask the tolerant prop master for a new one.