The Real Reason Gal Gadot Hasn't Seen The Justice League Snyder Cut Yet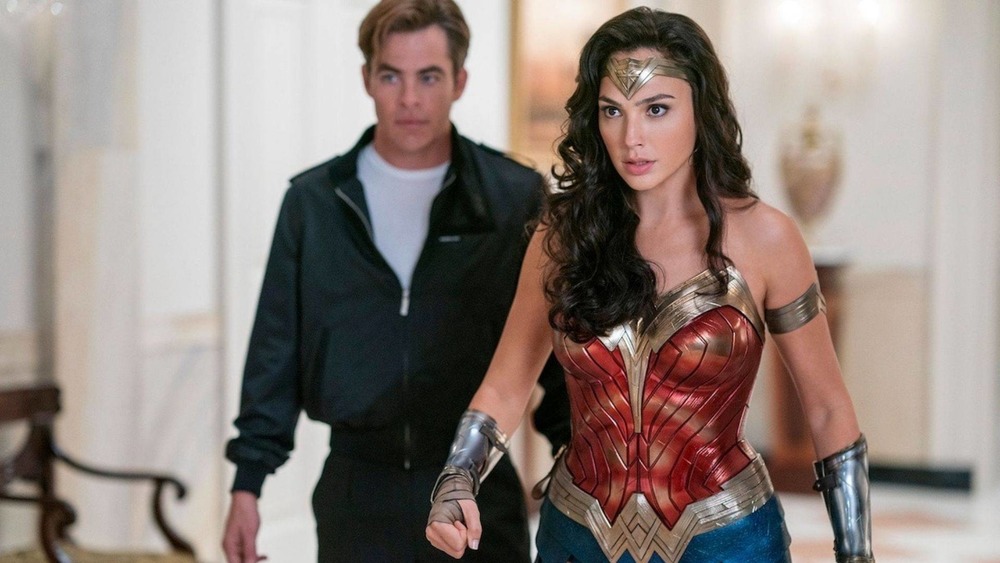 Warner Bros. Pictures
DC fans may have been disappointed when Wonder Woman 1984, which was originally supposed to come out in the summer of 2020, was delayed to December in the midst of the COVID-19 pandemic. While the pandemic is still very much a threat, fans won't have to wait much longer to see Princess Diana (Gal Gadot) back in action. The film will stick with its December 25, 2020 release — and do so in a pretty revolutionary way: Wonder Woman 1984 will debut in theaters (where they're open) and hit HBO Max at the very same time.
If positive early reactions to Wonder Woman 1984 are anything to go by, then it appears as though fans are in for a real treat regardless if they watch the movie on the big screen or at home. While WW1984 is still a few weeks away, that hasn't stopped fans from turning their attention to the next major DC project to arrive on HBO Max: Zack Snyder's Justice League. In the years since 2017's Justice League came out, it's been revealed that only a fraction of what we saw was actually directed by Snyder. A few reshoots and some completed VFX later, and fans will finally get a better idea of what Snyder had in mind for his vision of the superhero team-up in which Gal Gadot plays an integral role as Wonder Woman. 
There's no doubt that fans are curious to see how much the Amazonian Princess differs in the Snyder Cut compared to how she was in the 2017 film. As it turns out, Gadot has those same curiosities, as she hasn't seen Snyder's version of Justice League yet.

Gal Gadot has been too busy with Wonder Woman 1984 to watch the Snyder Cut yet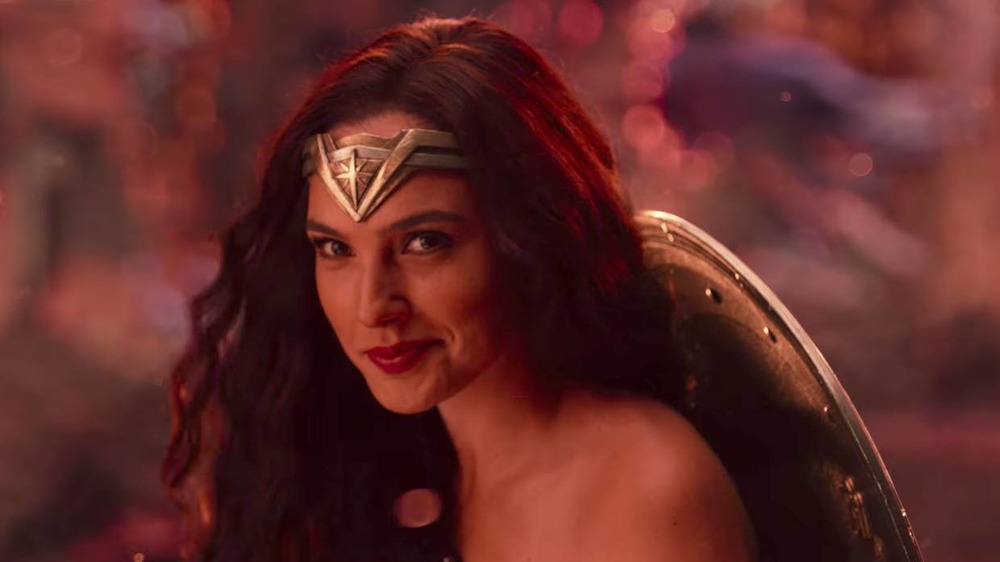 Warner Bros. Pictures
With Wonder Woman 1984's release only a few weeks away, Gadot is currently in promotion mode for the film, and as such, it's understandable that most of her attention has been on this franchise and not much else. In an interview with ComicBook.com, the actress was asked how her character would differ between 2017's Justice League and Zack Snyder's updated version. She responded, "With Justice League, I don't really know 'cause I didn't get to watch the film yet. So I have no idea."
She went on to say that while she's grateful to Snyder and that she had a great time working in non-Wonder Woman movies, the Wonder Woman franchise holds a special place in her heart. 
"I'm very, very lucky that I was tested by Zack Snyder and I got to work with him and his themes and it was amazing, but you know, the rest were very ensemble movies. And in this [franchise], I get to tell my story and my arc in such a profound way," Gadot said, referring to her character, Diana Prince. "Wonder Woman and Wonder Woman 1984 are such very different experiences for me with Wonder Woman. It was my first big role movie with my title on it. And I felt like, 'Oh my God, when are they going to call the bluff and see that I'm not a good actress?'"
With a 2021 release date set for Zack Snyder's Justice League, there's plenty of time for Gadot to check it out, and hopefully, it does justice to the character she helped bring to life on the big screen. For now, you can see Gadot next in Wonder Woman 1984 when it premieres in theaters and on HBO Max on Christmas Day — December 25, 2020.