The Surprising Cobra Kai Cast Member Who's A Black Belt In Real Life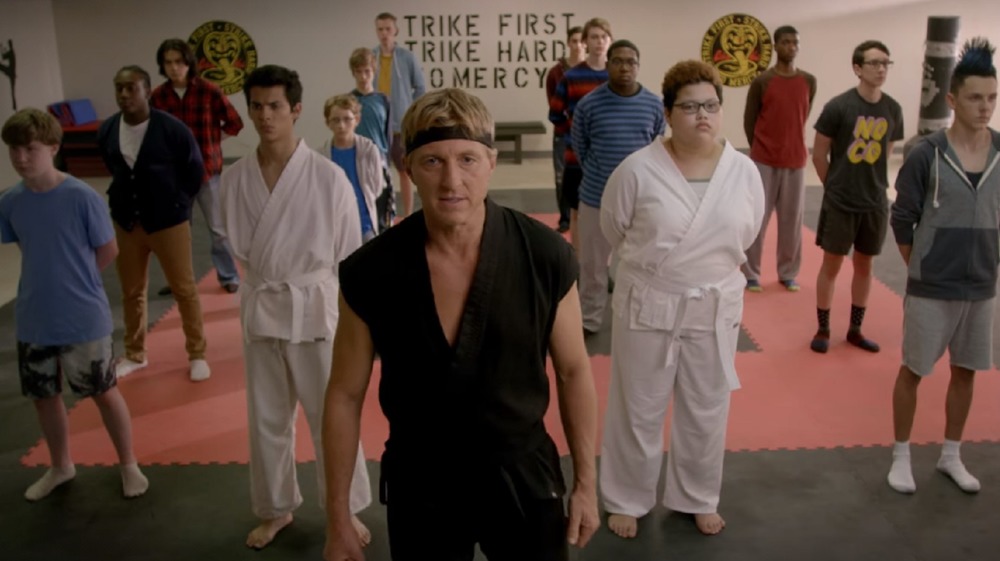 Netflix
The fight scenes in Cobra Kai are so intense and well choreographed that fans would be forgiven for thinking every single star of the show has been trained in martial arts. However, only a few of the cast members of the Karate Kid sequel series actually boast a background in karate, and the star who has earned a black belt in real life might just surprise you.
While all the actors of Cobra Kai are trained to perform the choreography ahead of each season, and they have celebrated stunt coordinators Hiro Koda and Jahnel Curfman leading that effort (via Den of Geek), some have come into the streaming series with more experience than others. Namely, it is Owen Morgan, the actor playing the petite and nerdy Cobra Kai Dojo student Bert, who earned his black belt in the art of karate. Not only was Morgan amply prepared for his big hallway fight scene with Nathaniel (Nathaniel Oh), but he might have been the most prepared of all the students in the entire school melee.
For Morgan, karate is a family business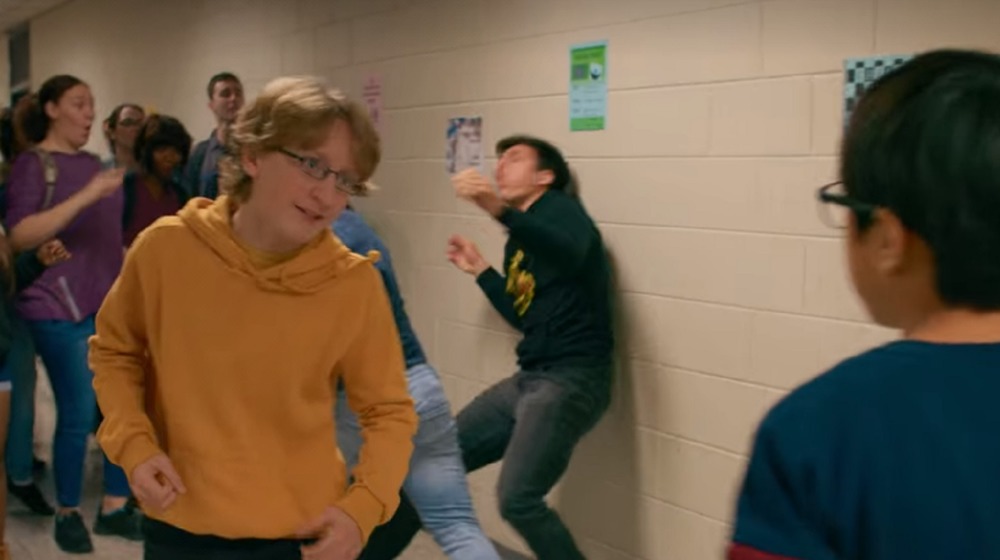 Netflix
Morgan revealed to his followers on Instagram that he finally achieved black belt ranking in May 2019. "I couldn't be more proud!" he wrote of his accomplishment, alongside photos of himself and his senseis. Morgan, who trains at All Star Karate in Atlanta, revealed that the feat took him nine years to achieve.
In an interview with Cobra Kai Nation, Morgan explained, "I've been doing it since I was pretty young, which is pretty much the reason that we signed up for the show in the first place." Morgan went on to add that part of the reason he has such a long history of doing karate is that his family runs a karate school. "We were just thinking, well, we run a karate school [so] it would be fun if we were on a karate-based show," Morgan said. Per the dojo's Instagram feed, Morgan has brought in at least one fellow castmate — Connor Murdock, who plays Cobra Kai student Kev — to get in on the action, too.
There are others who've earned belts as well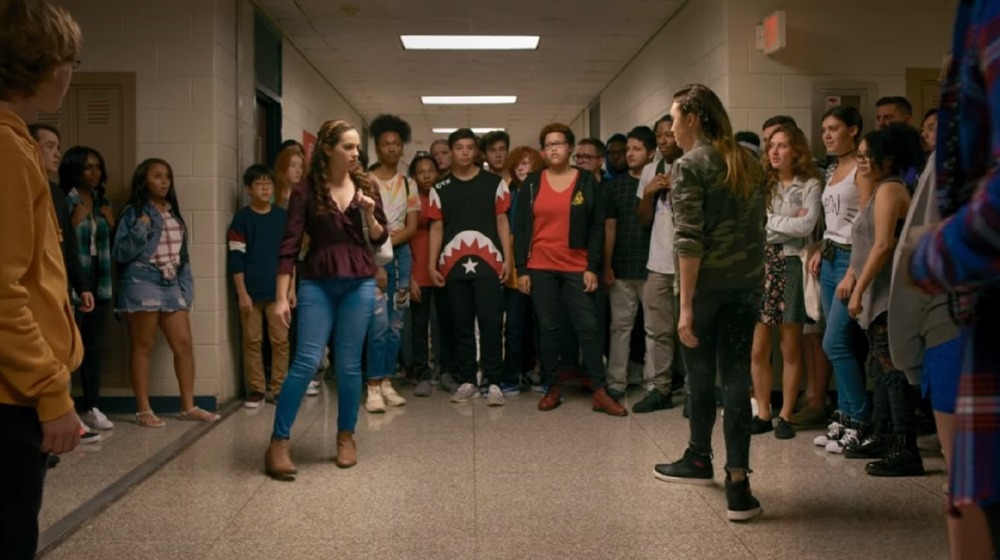 Netflix
There are other stars of Cobra Kai who have spent some time in the dojo after the cameras stopped rolling, as well. Per Yahoo! Entertainment, William Zabka, who reprises his role as Johnny Lawrence in the streaming series, continued to train after starring in The Karate Kid films, and eventually earned a second-degree green belt.
"When I got cast in The Karate Kid, I actually hadn't known any martial arts at that point," Zabka told Kung Fu Magazine. However, thanks to his history as a high school wrestler, Zabka said he was "able to slide into martial arts training. It was kind of a nice fit."
Meanwhile, Jacob Bertrand, who portrays Hawk, told Yahoo! Entertainment that he started karate at the age of eight and eventually earned a purple belt. And Tanner Buchanan, who plays Robby Keene, trained in taekwondo but didn't quite make it to the black belt. However, Buchanan revealed to co-star Ralph Macchio in an Interview Magazine feature that he grew up knowing all about The Karate Kid franchise because of his mother's interest in the sport. "My mom introduced it to me in the '80s because she was actually a black belt in karate," Buchanan explained.