Is This An Actual Tease For A Tom Holland, Andrew Garfield, And Tobey Maguire Spider-Man Movie?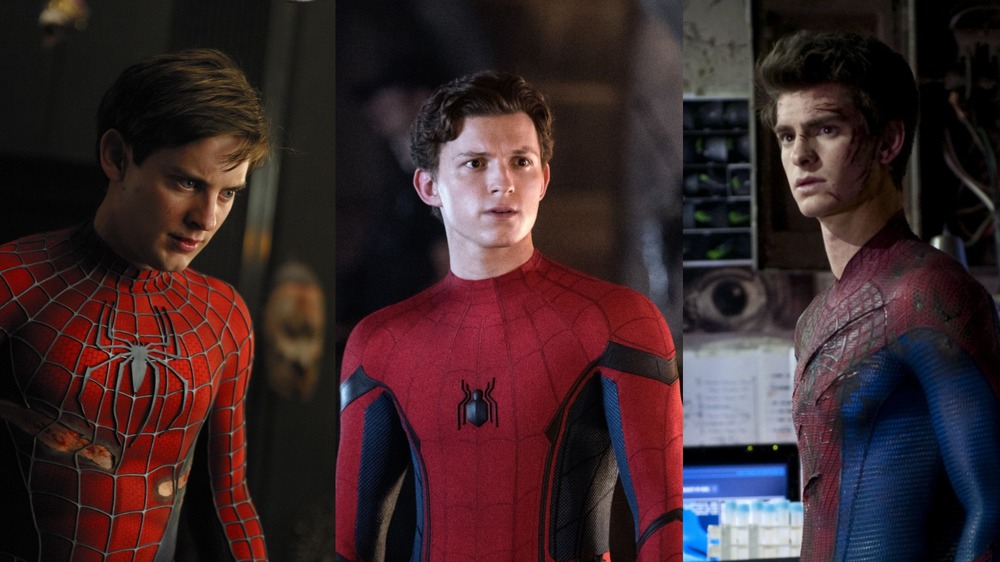 Sony Pictures/Columbia Pictures/Marvel Entertainment 
A video promoting a potential Spider-Man crossover featuring Tom Holland, Andrew Garfield, and Tobey Maguire was swiftly taken down after being posted to a Sony YouTube channel.
The video was published by Sony's official Latinoamérica YouTube channel then captured and re-posted to Twitter by @lactudesheros (via Screen Rant). The minute-long teaser features clips from all three live-action Spider-Man franchises, including Sam Raimi's trilogy, Garfield's Amazing Spider-Man, and Spider-Man: Far From Home.
Titled "The 3 Spider-Man Together," the translated clip asks, "Who is your favorite Spider-Man?" before telling viewers, "You don't have to choose – in the Marvel multiverse, anything can happen."
The video understandably caught fans' attention, many of whom have been speculating that Holland's Spidey may introduce a live-action multiverse to the MCU. That general rumor mill quietly began post-Avengers: Endgame and slowly picked up speed after Sony announced its own Spidey-adjacent slate of films, including Morbius.
The trailer for the darker, Jared Leto-led installment not only featured an appearance by Michael Keaton, who played Vulture in Holland's franchise, but a blink-and-you-miss-it building mural of Spider-Man covered by the graffitied word "murderer." While the sprayed on message points to the end twist of Holland's Far From Home, eagle-eyed fans noticed that the painted Spidey suit looked most like Maguire's iteration.
And if that wasn't enough fuel for the rumor mill fire, back in October, it was reported that Jamie Foxx, who played villain Electro in Garfield's spider franchise, was expected to reprise his role in an upcoming Spider-Man movie.
Following the Thanos-destroying events of Endgame and the Oscar-winning success of Sony's animated, Miles Morales-led Spider-Man: Into the Spider-Verse, a live-action Marvel multiverse has started to seem more and more possible.
The legitimacy of the removed video is still unclear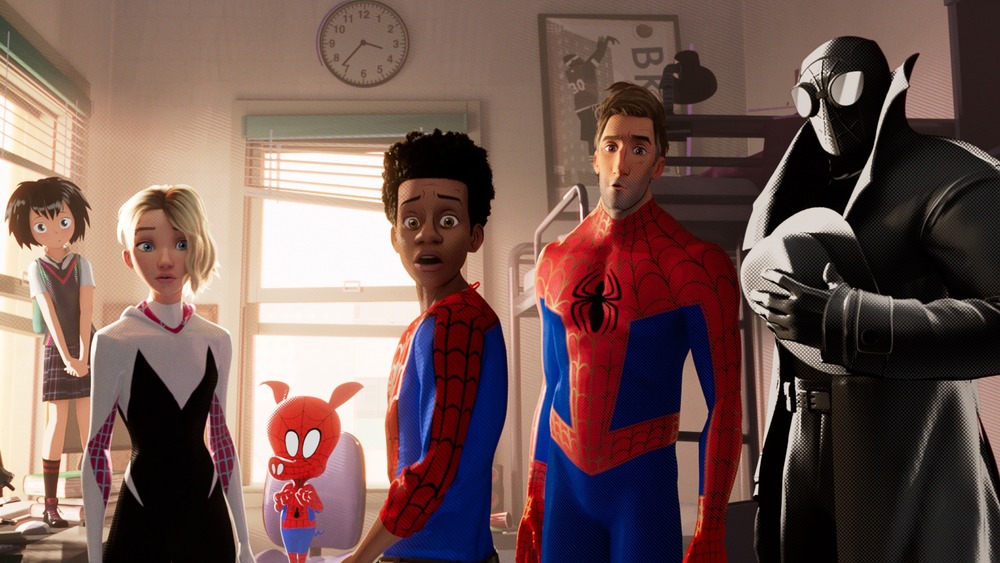 Sony Pictures/Columbia Pictures/Marvel Entertainment 
While the video is exciting, particularly as an official Sony social channel posted it, it's still unclear how real its contents are. Certainly, leaks have happened, including that famous Avengers: Age of Ultron early trailer drop that had Marvel's official Twitter making a Hydra joke. And while Marvel has gotten better at containing its leaks, this was something that came from Sony, a studio that is no stranger leaking.
Still, in this day and age, professional production quality doesn't always equal official. Fans have gotten quite good at out-doing even the best studio marketing teams with their photo, gif, and video edits. And even more likely is the possibility that it was created by the studio, or at least the Sony Latinoamérica social team, but not in an official announcement context.
The text in the video teases — but stops short of confirming — that "anything can happen" in the Marvel multiverse. Yet, that's not actually news to fans. Sony is already establishing its own Spidey-focused multiverse, which involves a joint Marvel iteration of Peter Parker, in addition to both multiple live-action and animated Spidey-characters. And over in the MCU, there's already a confirmed appearance by Doctor Strange in the third Holland film, coupled with the Doctor Strange in the Multiverse of Madness sequel, which is also pointing directly at some form of a multiverse being broached in Marvel's Phase 4. That's all to say that the video may have been overhyped marketing.
Unfortunately, we can't be sure whether it's real or not without Sony's official confirmation, and the video's takedown sends a pretty clear statement: the studio isn't ready to talk. That means the implications of the video's contents will remain, for now, just rumors.