Baby Yoda Vs. Baby Groot: Looper Survey Reveals Who Is The Cutest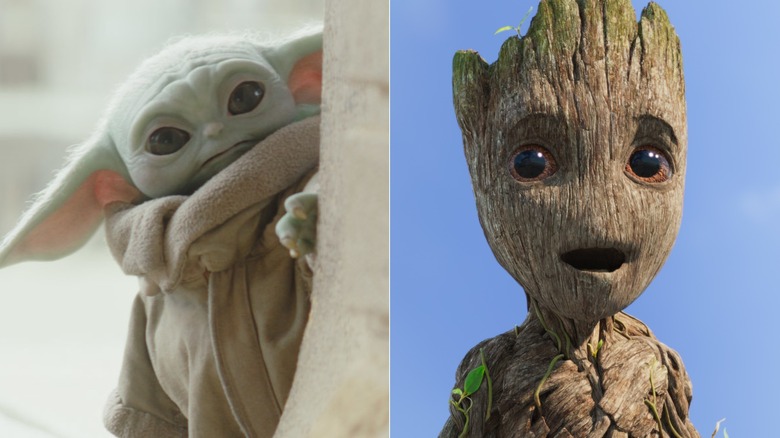 Disney+/Lucasfilm, Disney+/Marvel Studios
If you've ever wondered which pop culture baby is the very best, from galaxies far, far away to the Marvel Cinematic Universe, the answer is finally here.
Over the past couple of years, adorable baby characters have been popping up in huge pop culture projects, but probably not in the way that you'd expect. The most memorable pop culture babies aren't human, but instead, are rooted in fantasy words. Between Guardians of the Galaxy's adorable, reborn tree Groot (voiced by Vin Diesel) to the real star of The Mandalorian — who is referred to as either The Child on the show, but is known throughout the Internet as "Baby Yoda" — there are plenty of pop culture babies to choose from, but ultimately, one had to be chosen as the cutest of them all.
Looper conducted a survey of 118,000 people around the country to determine the cutest pop culture baby, and despite some stiff competition, the answer was pretty clear. The title of cutest pop culture baby goes to...
Baby Yoda is the best pop culture baby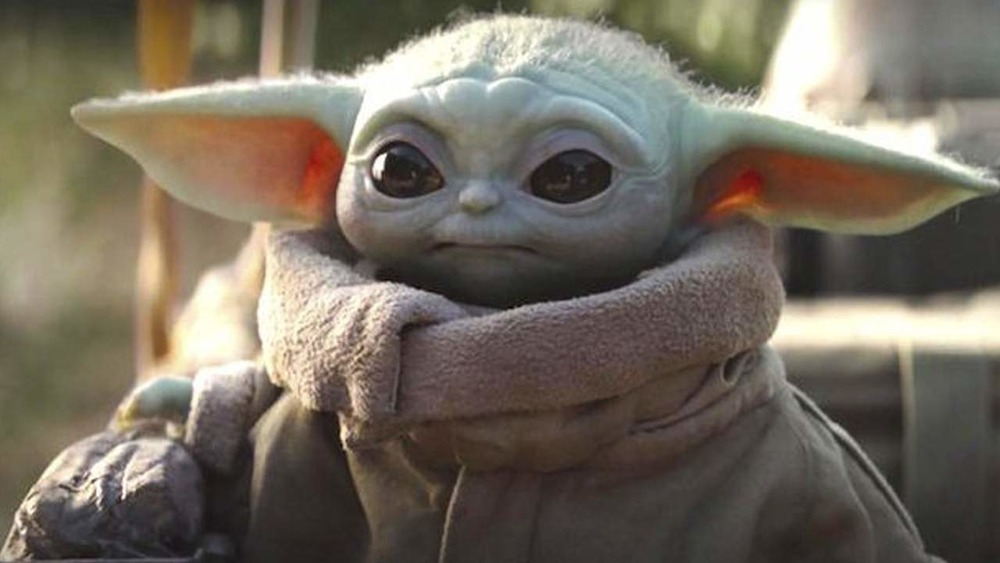 Disney+
In the end, Baby Yoda, whose real name was revealed in a recent episode of The Mandalorian, reigned supreme, winning the vote for "cutest pop culture baby" with a whopping 60% of the vote. Considering the huge fuss the internet made over Baby Yoda when The Mandalorian premiered on Disney+ in 2019, this comes as no surprise, and there's probably still a pretty large faction of Mandalorian fans who think Baby Yoda's scenes are the highlight of each episode. In just one year, Baby Yoda has spawned toys and merchandise galore, and even eccentric director Werner Herzog — who appeared in season 1 of The Mandalorian — described Baby Yoda as "heartbreakingly beautiful" and admitted that the puppet brought him to tears.
Coming in at second with 35% of the vote is Baby Groot, who makes his debut at the end of the first Guardians film after a fully-grown Groot sacrifices himself to save the rest of the Guardians, appearing prominently in Guardians of the Galaxy 2 as well as other MCU films like Avengers: Infinity War and Avengers: Endgame. Groot might be pretty cute, but clearly, no baby can dethrone Baby Yoda. As for The Umbrella Academy's Baby Pogo, the show's resident chimpanzee received just 6% of the vote.
If you want to watch any of these babies in action, you can catch both Baby Yoda and Baby Groot on Disney+, which serves as the exclusive home of both The Mandalorian and MCU films. As for Baby Pogo, you can find The Umbrella Academy on Netflix.