Here's How Much A Life-Sized Baby Yoda Toy Will Cost You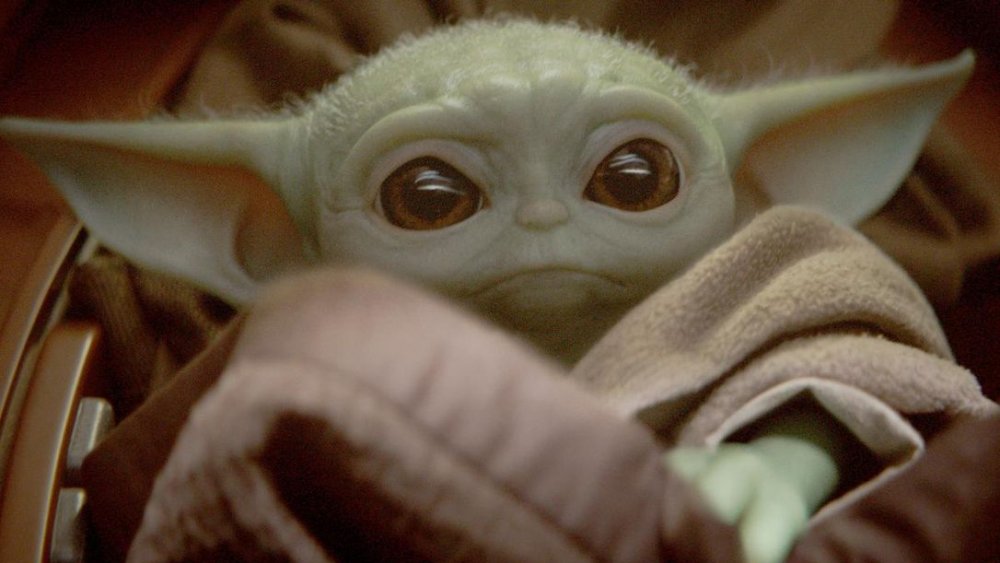 Disney
The Star Wars franchise is already chock-full of cute creatures, but that didn't stop the brains over at Lucasfilm and Disney from adding yet another cuddly critter to their repertoire. At the launch of the Disney+ streaming platform in November 2019, the world fell in love with a certain green-skinned character on the first-ever live-action Star Wars series, The Mandalorian.
While the series may be about a badass bounty hunter from Mandalore (played by Pedro Pascal), the spotlight was undoubtedly stolen by the unexpected appearance of Baby Yoda, formally known as The Child. The character is all kinds of cute and cuddly — certainly among the most adorable Star Wars creatures to date — and induced squeals from all across the globe over his sweet antics, oversized ears, loose robe, and the adorable way he sips on bone broth from a tiny bowl. 
Naturally, Disney capitalized on the cuteness and made sure to get plenty of Baby Yoda merchandise onto the shelves in time for 2019 Christmas sales — from plush toys to Funko Pops to collectibles and even clothing. But there's still more Baby Yoda merch incoming. The most recent announcement is that a life-size collectible figure of the little critter is available to buy.
Where can you buy the collectible?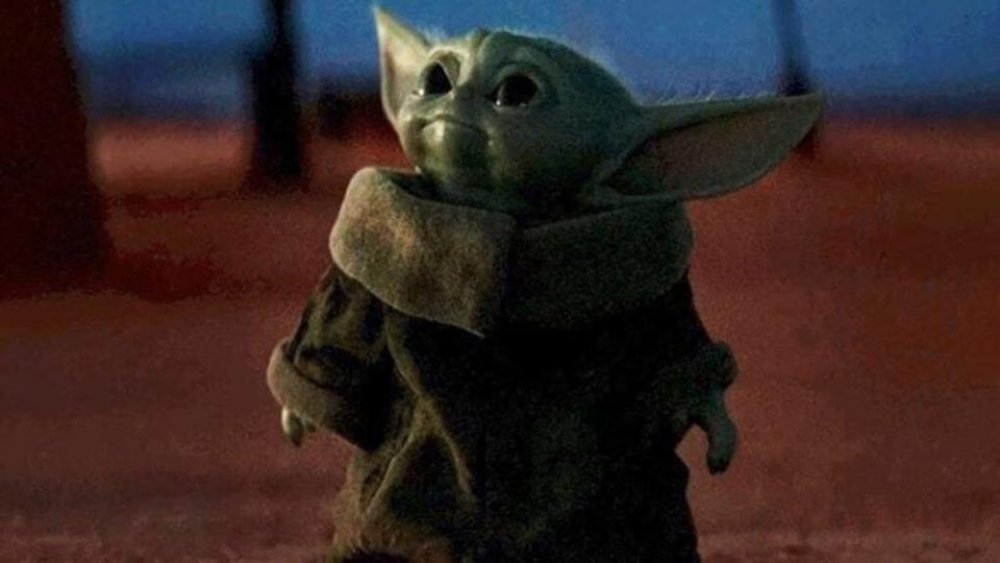 Disney
Of course, fans shouldn't expect this toy to come cheap. Sideshow Collectibles has the life-sized Baby Yoda toy listed for pre-order, and the item will set purchasers back a whopping $350. It's possible to pay that chunk of cash off in installments, with six months being the longest repayment plan available. 
It appears there's already a long waiting list for the figurine as well, with the earliest arrival estimates placed between August 2020 and January 2021 as of this writing. Additionally, the life-sized Baby Yoda also a limited edition figurine, so it's best to grab it while supplies last.
The new Baby Yoda toy sees the little tyke wearing the aforementioned oversized robe, and will be true to the size of the actual Baby Yoda seen on The Mandalorian. Given that Baby Yoda is only about 16 inches tall, don't expect the figure to take up a ton of space on your mantelpiece.
Perhaps one major difference between this collectible figurine and the merchandise previously released is how lifelike this item is. Sideshow Collectibles describes the figurine as "meticulously detailed to recreate everything that Star Wars fans love about the young alien, from the fuzz on its wrinkled head to its irresistible pout, all the way down to its tiny, toddling feet." Unfortunately for fans, that's where the comparison will end: this Baby Yoda won't be using the Force or sipping on his bone broth for your entertainment — he'll only make for a rather pricey decoration on your shelf.