Here's How You Can Stream Tenet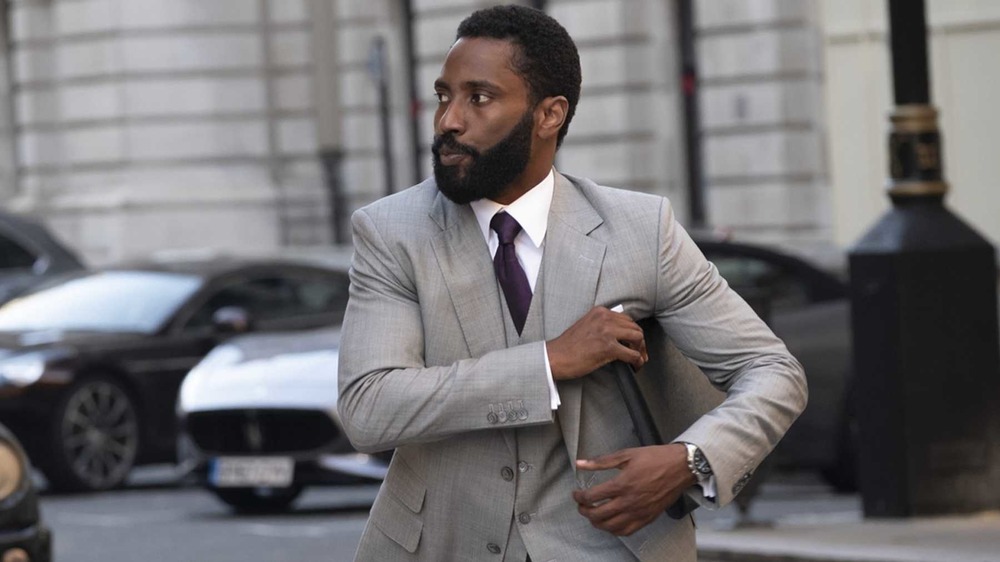 Warner Bros.
Before long, you'll finally be able to watch Tenet in the comfort of your own home.
Throughout 2020, filmgoers and studios alike have faced setback after setback when it comes to some of the year's most highly anticipated flicks, thanks to the ongoing COVID-19 pandemic. As the super-contagious virus continues to spread throughout the world, many movie theaters and film sets are still closed to try and slow down the coronavirus and "flatten the curve," meaning that huge 2020 releases like Marvel's Black Widow standalone movie and Daniel Craig's final Bond film, No Time to Die, among others, still haven't hit theaters.
Now, one of the only blockbusters that did score a theatrical release in 2020 will be available to stream right from home, which will prove a perfect solution for anyone quarantining or surrounded by closed movie theaters. Christopher Nolan's latest mind-bender, Tenet, will be available to rent or buy on major platforms like Apple, Amazon, YouTube, and Vudu on December 15 — as well as on DVD and Blu-Ray, if you're so inclined — marking the next step in Tenet's twisting journey since its original release in September of 2020.
Tenet had quite the journey in 2020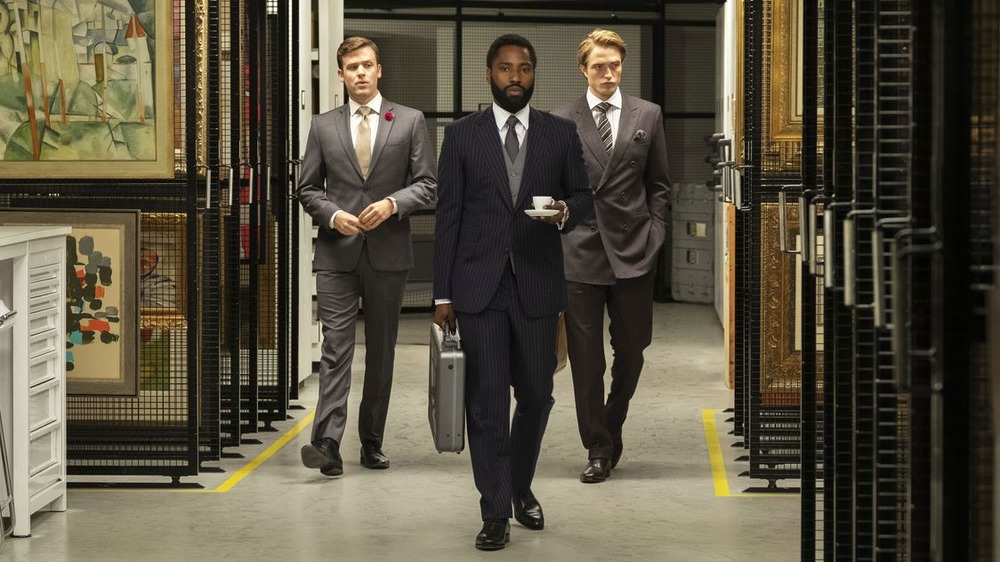 Warner Bros.
Christopher Nolan is known for his twisting, turning narratives, and Tenet, which involves "time inversion" and an attempt to stop a world war, faced a real-life journey into theaters that took nearly as many turns as its plot.
Despite numerous COVID related delays that affected every other anticipated 2020 movie, Nolan remained insistent that Tenet premiere theatrically, saying that audiences needed to experience the film — which was partially shot using top of the line IMAX cameras — on the biggest screen possible. In June of 2020, the director told Deadline exactly why Tenet was designed for a theatrical experience. "I think of all the films that I've made, this is perhaps the one that is most designed for the audience experience, the big screen experience," Nolan said at the time. "We've made big films in the past, but this is a film whose global reach and level of action is beyond anything we've ever attempted before."
After the movie was pushed back several times, Nolan finally got his wish, and the film received an international release on August 26, 2020, with a United States release shortly afterwards on September 3, 2020. As for when it will come to one of the major streaming platforms, there's no word on that just yet, but audiences can only assume that the film, which was produced by Warner Bros., will eventually find its way to the studio's service HBO Max.
Audiences will be able to rent or buy Tenet right from home just in time for Christmas on December 15, 2020.