Movies To Watch If You Love The Queen's Gambit
This content was paid for by Netflix and created by Looper.
Chess has never been as alluring as how it's been presented in The Queen's Gambit. The show has been lighting up Netflix's Top Ten since it debuted on the service. The miniseries, which many are calling one of the best pieces of television in all of 2020, follows a chess prodigy by the name of Beth Harmon, played by Anya Taylor-Joy. Orphaned at a young age, she soon discovers she has a keen acumen for the game of chess, and she goes on to become one of the finest players in all the world. It's captivating material, but fans of the series may be disheartened to hear there are no plans for a second season (at least not yet). If you still need your fix of competitive sports and talented geniuses, then we recommend these great movies you can check out next. 
The Coldest Game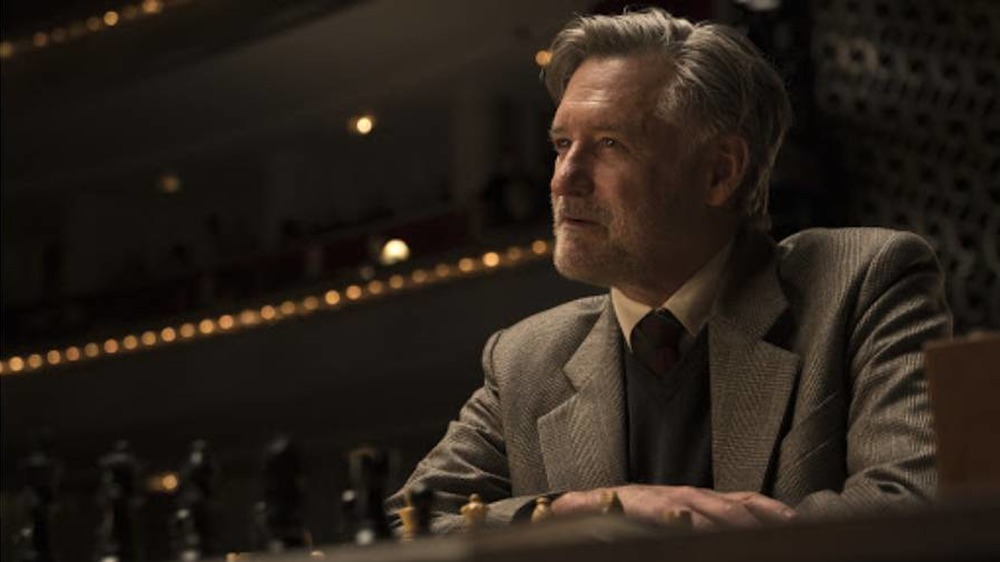 Watchout Studio
Anyone in the midst of a chess kick will definitely want to check out 2019's The Coldest Game on Netflix. If you enjoyed The Queen's Gambit but thought it could use more international intrigue, then you'll love the set-up of this film, which follows a math genius, Joshua Mansky (Bill Pullman), who gets roped into a high-stakes chess match between the United States and the Soviet Union after the previous American competitor ends up dead. The movie is set in 1962, when tensions resulting from the Cold War are at an all-time high. American spies capture Joshua to get him into this tournament in what turns into a proxy war between the two global superpowers.
The Polish film earned positive acclaim when it first came out on the festival circuit, and now it's on Netflix for all to enjoy. The Coldest Game is directed by Łukasz Kośmicki and produced by Piotr Woźniak-Starak, who tragically passed away in a boating accident right before the premiere was to take place. Lotte Verbeek, Robert Więckiewicz, and James Bloor also star in this spy film that puts chess front and center.
Undefeated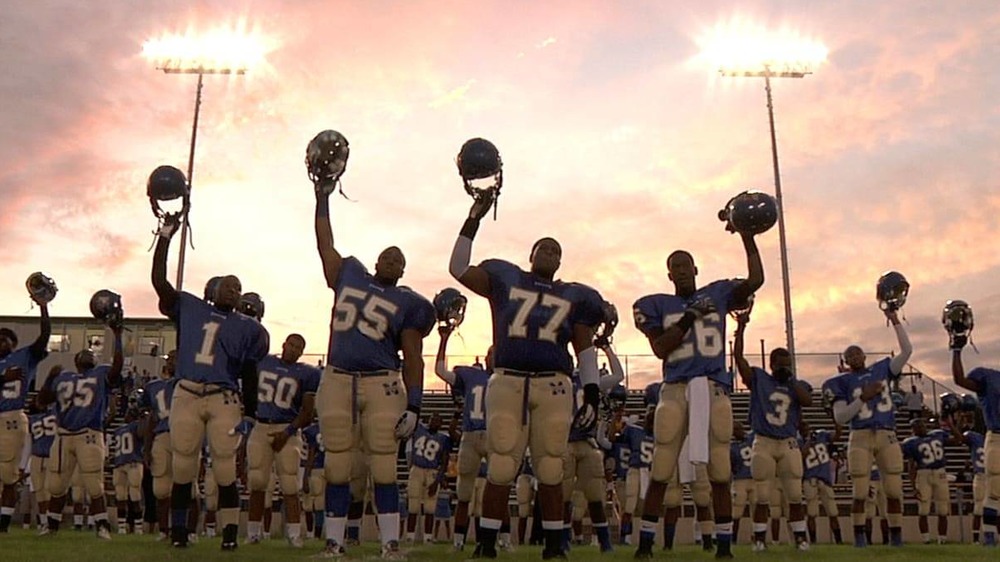 The Weinstein Company
One of the most satisfying components of The Queen's Gambit involves watching Beth Harmon go from being a nobody to one of the most famous figures in her field. For another underdog story that pulls at your heartstrings, watch Undefeated. It's a 2011 documentary that follows the trials and tribulations of the Manassas Tigers of Memphis, a high school football team that's had year after year of losses. One day, Coach Bill Courtney comes into the boys' lives and promises to turn everything around. Over the course of the film, Courtney not only helps these young men win games but to also become more academically well-rounded.
The documentary is directed by Daniel Lindsay and T.J. Martin and has Sean "Diddy" Combs on as an executive producer. It even won the Academy Award for Best Documentary Feature, beating out the likes of Hell and Back Again, If a Tree Falls: A Story of the Earth Liberation Front, and Pina. 
Bleed for This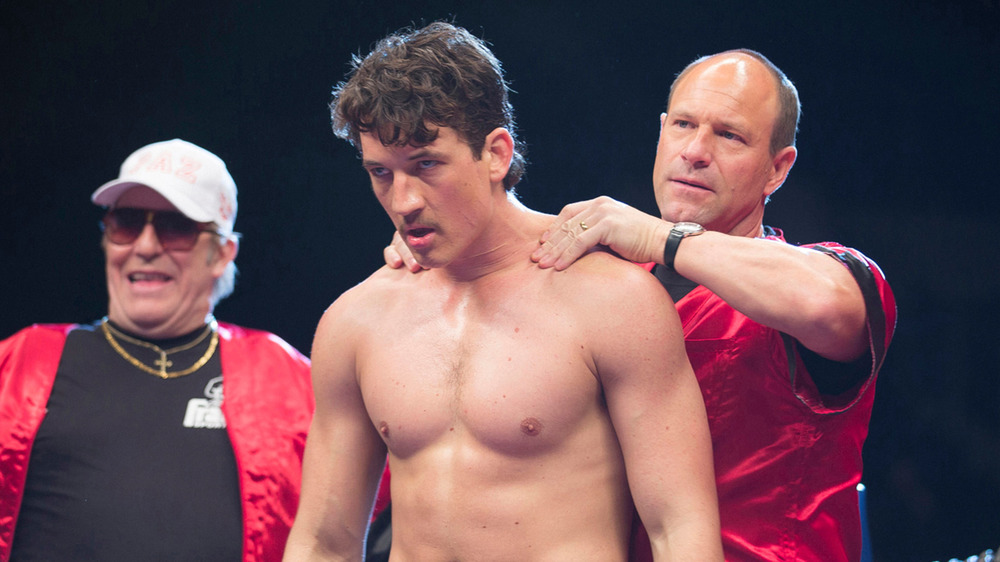 Open Road Films
Some people have an innate drive to compete. Beth Harmon had her struggles with drugs and alcohol but managed to get her life around to fly to Russia for the world championships. Likewise, Bleed for This, — based on the true story of boxer Vinny Pazienza, who's played by Miles Teller — sees The Pazmanian Devil shoot up to stardom after emerging victorious in a pair of world title fights. However, his career is sidelined when he's involved in a near-fatal car crash that leaves him with a broken neck. Doctors tell him he may never walk again, but against all of their orders, Vinny starts training with renowned coach Kevin Rooney (Aaron Eckhart). Together, they'll train so that Vinny can get in the ring again even if it's the last time he ever throws a punch. 
Bleed for This also stars Katey Sagal, Ciarán Hinds, and Ted Levine and also features cameos from real-life boxers like Peter Quillin and Edwin Rodríguez. Boxing may be a very different sport from chess, but the passion that exists in the players from both worlds is more similar than you might think. 
High Flying Bird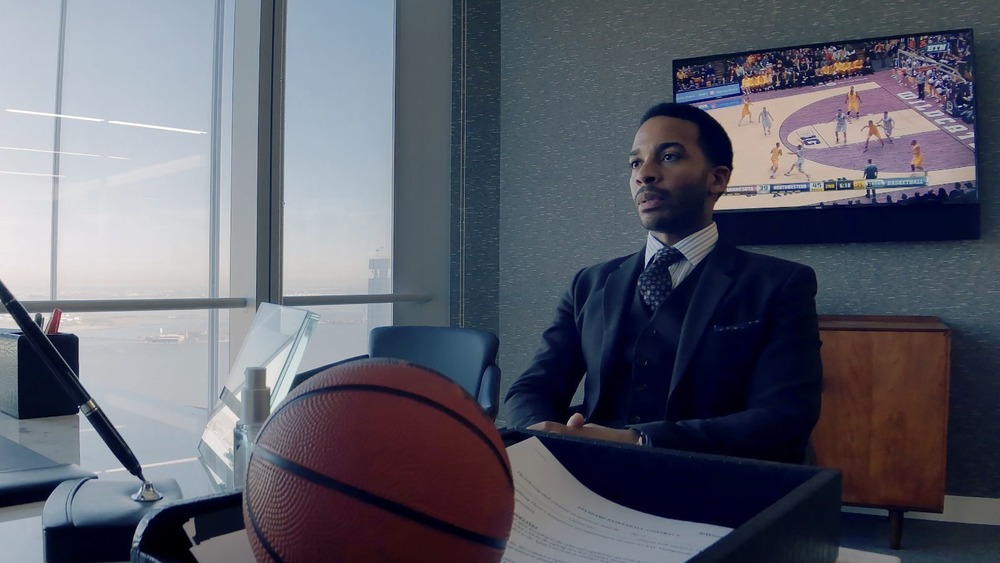 Netflix
The Queen's Gambit has all the hallmarks of a sports drama, and one of the most overlooked sports films to come out in recent years is 2019's High Flying Bird. Steven Soderbergh directed the film about a sports agent, Ray Burke (André Holland) who finds his job in jeopardy after his company ends up in the middle of a lockout. He needs to find a way to make money as well as help his client, Erick Scott (Melvin Gregg), secure work opportunities for the lockout's duration. As a result, Burke comes up with a controversial plan he needs to pull off in 72 hours. The movie is all-the-more impressive when you consider it was shot completely on an iPhone 8, a technique Soderbergh also utilized on his previous film, Unsane. 
The all-star cast also includes the likes of Zazie Beetz, Zachary Quinto, and Kyle MacLachlan. Sports movies don't have to abide by the strict rules that so many other films impose on the genre, as both The Queen's Gambit and High Flying Bird prove. 
The Speed Cubers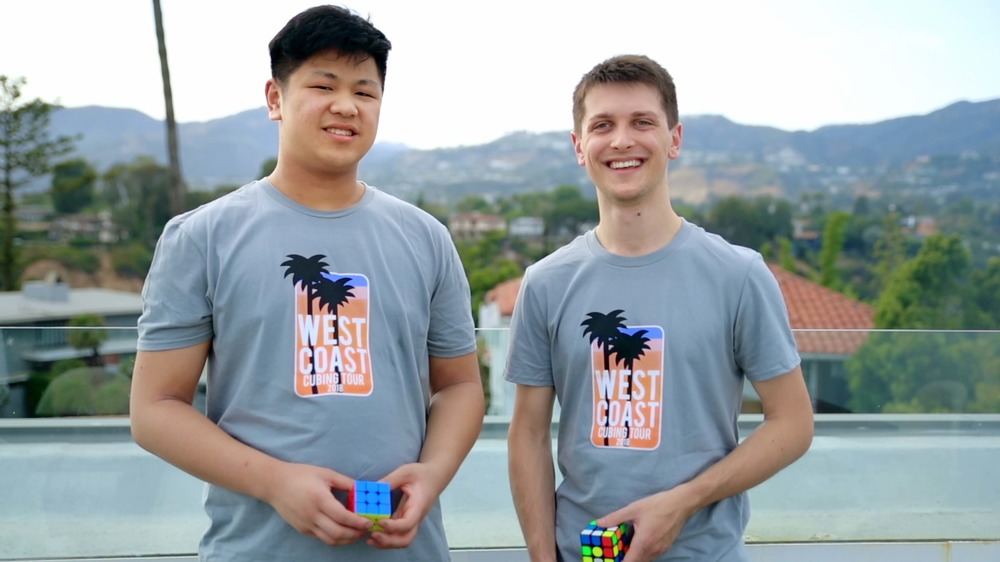 Netflix
The Queen's Gambit focuses just as much time on the relationships Beth Harmon forms along the way as it does the actual chess tournaments in which she competes. This is the approach taken by the documentary film about competitive Rubik's cube-solvers, The Speed Cubers. While the movie shows the lead up to the World Cube Association's World Championships in 2019, the driving force of the movie is the friendship that blossoms between Rubik's cube rivals Max Park and Feliks Zemdegs. While the subjects walk the audience through the intricacies of solving Rubik's cubes, the emotional throughline carries you through the story, showing how there doesn't have to be bad blood between two fierce competitors. 
At just 40 minutes in length, The Speed Cubers is very much worth your time. It presents a feel-good story about how people can use their passions for personal growth rather than merely pursuing something for the sake of winning. And that just happens to be the final thesis on The Queen's Gambit, too
Bethany Hamilton: Unstoppable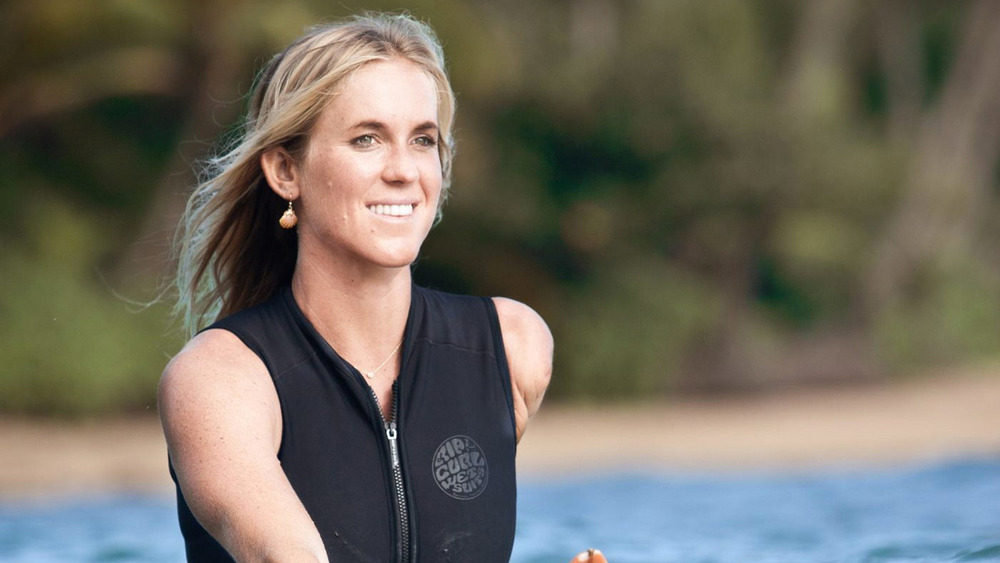 Entertainment Studios Motion Pictures
Everyone has obstacles they have to overcome in life. On The Queen's Gambit, Beth Harmon has to overcome her difficult youth and issues with drug and alcohol addiction to become the best chess player in the world. Bethany Hamilton experienced a very different kind of hardship when she was attacked by a shark as a teenager, losing an arm in the process. However, she didn't let that slow her down, and in the documentary, Unstoppable, viewers can learn how Hamilton struggled as she got back on the surfboard and continued pursuing her passion. It also follows her as she goes from childhood into motherhood while remaining one of the most famous surfers on the planet. 
The best things in life don't always come easy, and as both The Queen's Gambit and Unstoppable show, people can accomplish anything when they have a support network of friends and family cheering them on. You can watch either one and feel inspired to pursue your own passion, knowing you can overcome any hardships in your path.