The Most Baffling Movies Of 2018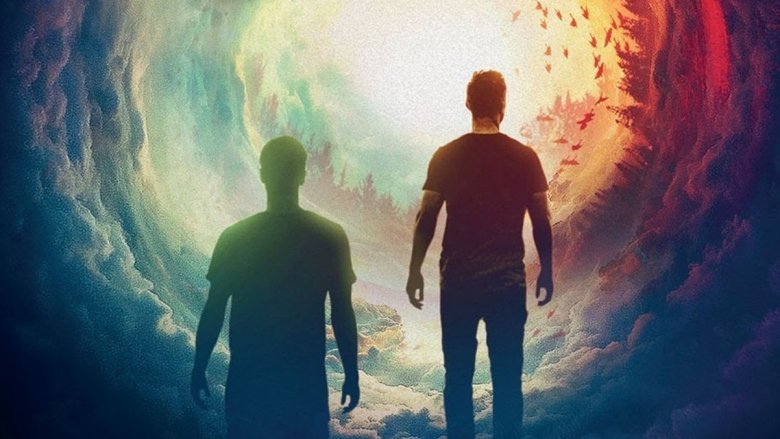 There's no question that Hollywood is obsessed with remakes these days: from the trailer for the new live-action (well, CGI) Lion King to Tobey Maguire, Andrew Garfield, and Tom Holland all bringing their own versions of Spider Man to the silver screen, it can feel like studios just want to tell the same stories with different casts. But despite all of these new iterations of older plots, there are plenty of screenwriters and directors crafting entirely fresh narratives. Yes, the era of the remake and the retelling is still upon us, but it's also a golden age for those who want to think outside the box and offer up movies that challenge our perceptions, perplex the critics, or revive a genre.
This year, we saw no shortage of experimental indie projects and blockbusters that defied convention to shock audiences and leave them wondering "How did they come up with that?" Want a film that has you wide-eyed and open-mouthed by the time the credits start to roll? Check out a few of the most baffling movies of 2018.
Sorry to Bother You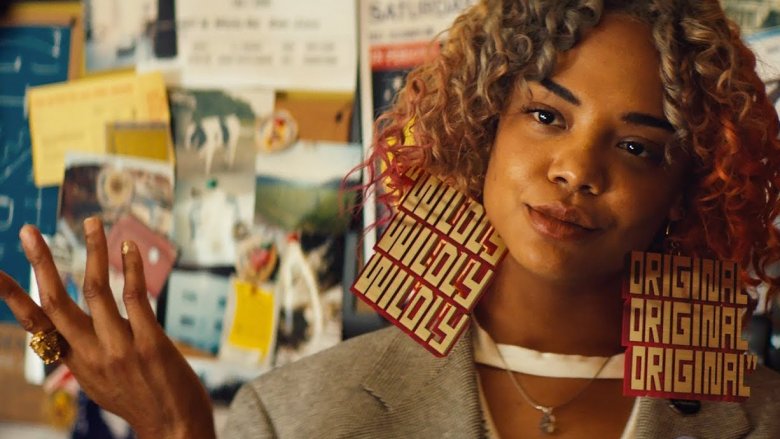 What begins as a film about a desperate telemarketer trying to pay his rent turns into an absurdist dark comedy that subverts all expectations by the third act. Starring Lakeith Stanfield (Atlanta, Get Out) as Cassius Green, Tessa Thompson (Selma, Thor: Ragnorak) as his artistic and rebellious girlfriend Detroit, and Armie Hammer (The Social Network) as conniving entrepreneur Steve Lift, Sorry to Bother You represents director Boots Riley's first foray into the world of feature filmmaking.
When Cassius lands a telemarketing gig at Regalview, he struggles to make any sales until he masters the art of using his "white voice." As he rapidly moves up through the ranks of Regalview, earning the coveted title of "Power Caller" and a hefty salary to match, his coworkers unionize to protest their low pay. Cassius tells himself that he can support them from the other side of the picket line, but he gets swept up into a conspiracy that he never saw coming. Not one clever line or visual detail is accidental, and as weird as it can get, this alternate reality mirrors the hierarchies in our own society.
First Reformed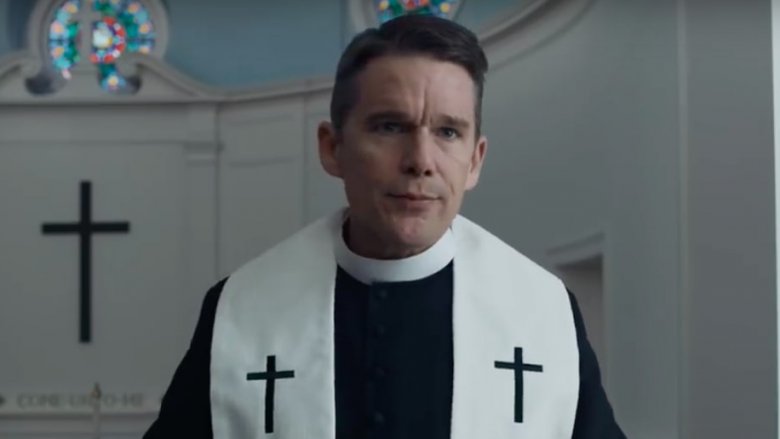 In this intense drama, Reverend Ernst Toller holds services at First Reformed, a Dutch Reformed church with a dwindling congregation. As he grapples with the death of his own son Joseph, he gets a frantic call from Mary Mansana, who reaches out to him in desperation: her husband Michael is a radical environmentalist who sees no hope for the planet, and she fears for his life and the future of their family. As Toller attempts to counsel Mary and protect Michael from himself, he finds that he is forced to contemplate his own beliefs and begins to worry deeply about the current state of the human race.
Directed by Paul Schrader and starring Ethan Hawke (Dead Poets Society) as Reverend Toller and Amanda Seyfried (Mamma Mia!, Dear John) as Mary, First Reformed refuses to wrap up neatly for the viewer. The minimal camera movement and background music make for a purposefully uncomfortable viewing experience. Upon watching First Reformed, one can't help but wonder if the doomsday believers have a point after all.
Mandy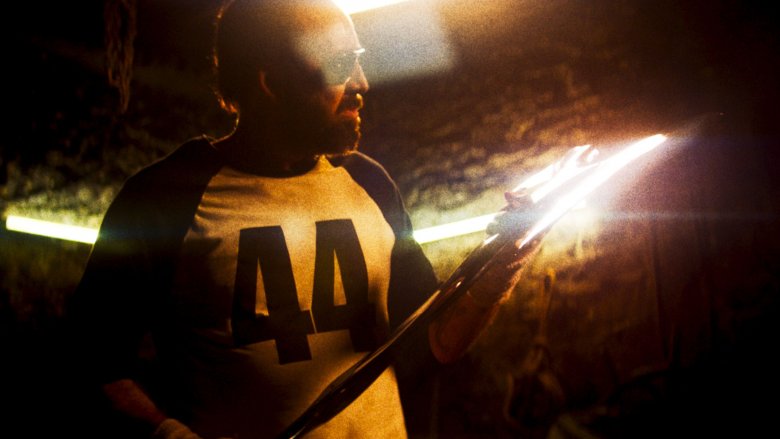 Starring Nicolas Cage as Red and Andrea Riseborough as his titular girlfriend, Mandy is easily some of Cage's best work in recent years. Red and Mandy live a relatively reclusive life: she works as a gas station cashier by day and an artist by night, while he's a logger. The two keep to themselves and are happily at peace with their low-maintenance existence, but when Mandy is kidnapped by the hippie cult Children of the New Dawn, their world is torn apart forever.
Directed by Panos Cosmatos and featuring a haunting soundtrack by Jóhann Jóhannsson, Mandy delves into gory, psychedelic imagery that makes it hard to watch without squirming in your seat, but the plot is so engaging that you won't want to look away. As the film progresses, the line between fantasy and reality is so heavily blurred that you're left unsure of what to believe. The film begs the question: What is a human being bent on revenge really capable of when they're pushed beyond their limits?
Annihilation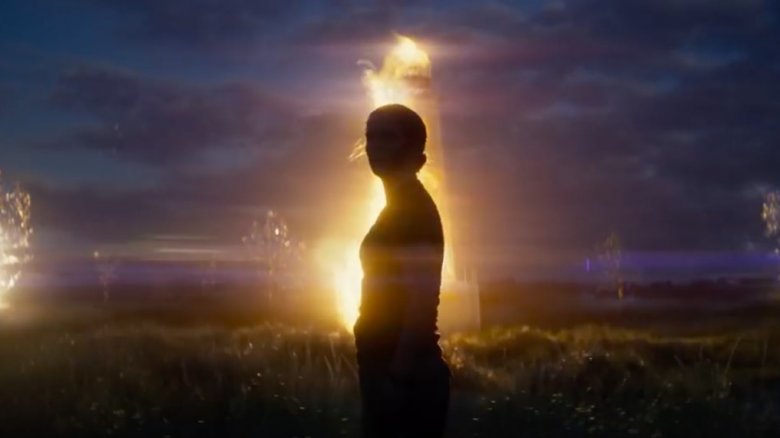 Annihilation is one of those genre-bending films that combines the best of science fiction and horror into a single compelling storyline. Directed by Alex Garland and starring Natalie Portman as cellular biology professor and former soldier Lena and Oscar Isaac as her husband Kane, the film is based on the novel of the same name by Jeff VanderMeer.
Kane is the only survivor to return from an expedition into "The Shimmer," an electromagnetic field which is spreading on the southern coast of the United States. What really happened while when he ventured into this mysterious, otherworldly realm, and was it really Kane who came back? Lena is determined to find out with her own expedition, and as she ventures into the Shimmer with a different team, the film plays with the abject and the uncanny: nothing is quite what it seems, and it's as though the rules of our own universe don't apply. "The Shimmer" is not just a place, but an alternate consciousness, acting on the characters in ways they cannot explain. It may work the same magic on viewers attuned to Annihilation's strange wavelengths.
Suspiria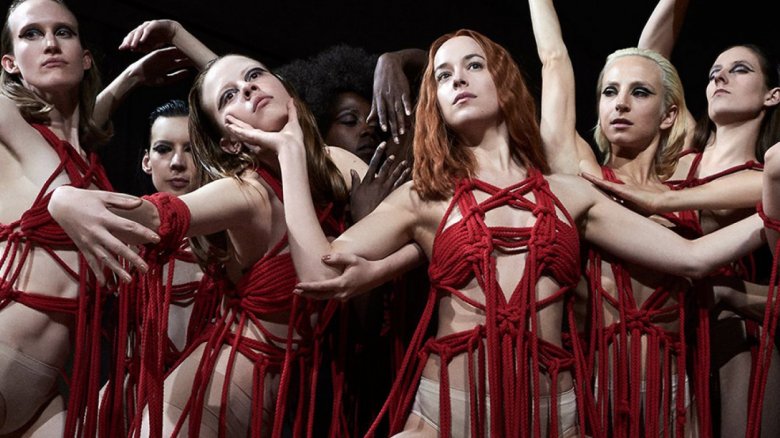 Suspiria may be a remake, but this modern take on Dario Argento's 1977 film of the same name stands apart from other horror films of this year. After all, any film that features Tilda Swinton starring in three separate roles is bound to be intriguing and go against the grain. When Susie, played by Dakota Johnson of Fifty Shades of Grey fame, is admitted to Markos Dance Academy in West Berlin, the Academy is still reeling over the disappearance of Patricia Hingle, another student who vanished under unknown circumstances. Hingle confessed to psychotherapist Josef Klemperer that she believed the academy was run by a coven of witches — and as it turns out, she wasn't crazy after all.
With visuals reminiscent of Black Swan, Suspiria is a disturbing body horror packed with trippy imagery. It's like watching a feature shot in hall of mirrors. Told in six distinct narrative acts, the film makes it difficult to distinguish what's tangible and what's merely a product of the characters' imaginations.
The Happytime Murders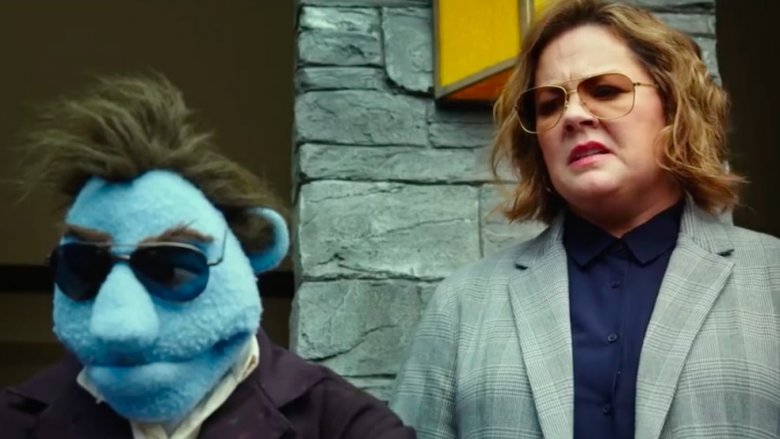 The Happytime Murders is set in a world where humans and puppets coexist, but although this film was produced by Henson Alternative, these are not your typical kid-friendly Jim Henson creations. The Happytime Murders follows a human and puppet detective team as they try to figure out who's behind the recent murders of retired sitcom stars. With puppets engaging in everything from violent crime to petty theft to risqué jokes, it's like a twisted look at your childhood favorites. You won't be able to look at a puppet quite the same way after watching The Happytime Murders.
Sure, you've got to give the cast and crew of The Happytime Murders props for their ambition and willingness to get creative with their medium, but it's hard not to wonder why this story had to be told with puppets. Still, with Melissa McCarthy starring as Detective Connie Edwards and Maya Rudolph appearing as the secretary Bubbles, you're certain to get a few laughs out of this off-the-wall feature.
Madeline's Madeline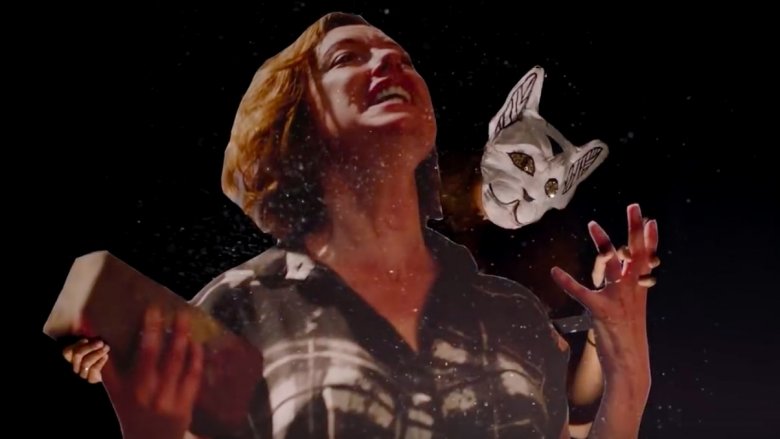 As director Josephine Decker proves to audiences with her latest project Madeline's Madeline, truly experimental films have not fallen by the wayside. Helena Howard stars as Madeline, a young woman who joins a prestigious "physical theater" troupe. Her intensely ambitious director pushes her to explore her family trauma through her art, particularly her relationship with her mother. But in Madeline's Madeline, art doesn't merely imitate life — Madeline's performance begins to cross from art into life, until the two become completely indistinguishable.
At its core, Madeline's Madeline is a film about, well, acting. It represents a look inside the mind of an artist, complete with dizzying, dramatic cinematography. The characters explore identity through performance, and the plot encourages viewers to contemplate how much of our own identities are authentic parts of who we are, and how much is merely a performance for others. At a time when we all seem to live second lives online, it's worth pondering. Perhaps this introspection is what makes the film truly unsettling.
Assassination Nation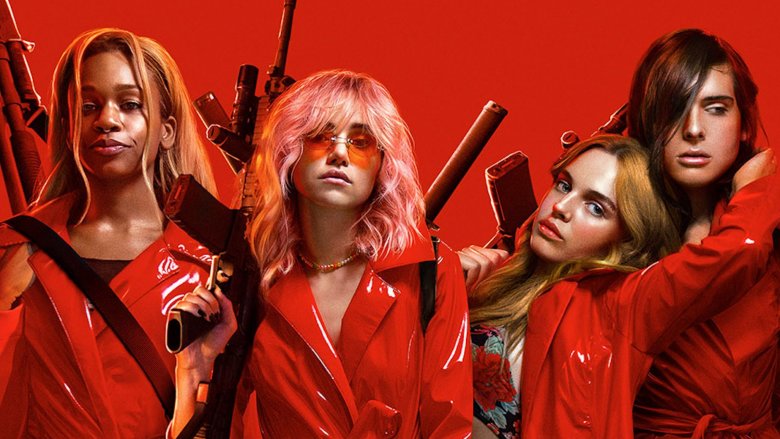 Assassination Nation lures the viewer into thinking that it's going to be a relatively straightforward film about the perils and pitfalls of social media and technology, but it quickly builds into something much more sinister and terrifying. When an anonymous hacker starts revealing the personal messages of thousands of people in a relatively small town, the airing of dirty laundry turns from petty high school drama into a full-blown bloody conflict.
Directed by Sam Levin and starring Odessa Young (Sweet Virginia), Suki Waterhouse (Pride and Prejudice and Zombies), and Hari Nef (Mapplethorpe), Assassination Nation takes a predictable premise and jacks it all the way up to the most extreme possible conclusion. The plot is packed with fast-paced action scenes that won't give you a second to blink. As more secrets are revealed, the degradation of social norms occurs so quickly that it's safe to assume it wouldn't be a realistic turn of events in real life, but it's worth asking what this lack of real connection is really doing to our society.
The Endless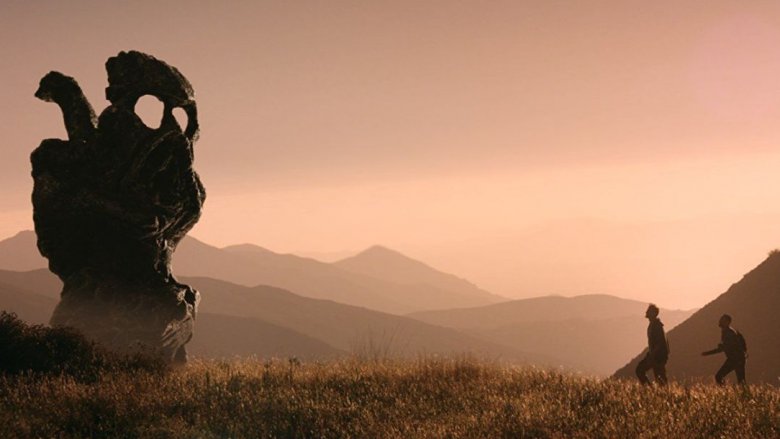 Directors Justin Benson and Aaron Moorehead also star in their film The Endless, which serves as a quasi-sequel to their 2012 film Resolution – both movies seem to be set in the same universe and feature a few similar plot points.
In The Endless, brothers Justin and Aaron receive a cryptic video message from Camp Arcadia, a group they lived with as children. Their memories of the camp differ, with Justin claiming that it was a cult instilling strange beliefs about aliens while Aaron has nothing but fond memories of a happy, peaceful commune. Against Justin's better judgment, the two decide to return to Camp Arcadia for a temporary visit, but when they begin noticing strange occurrences, it may already be too late for them to make their escape.
Camp Arcadia is no ordinary cult of misled believers duped into following a spiritual grifter — something dangerous and inexplicable is happening right in front of Justin and Aaron's eyes. But the film also touches on a very real explanation behind the commitment of cult members: joining represents an escape from the confines of societal norms, and it's understandably enticing for those on the fringes. And as Benson and Moorehead have explained, the layers of The Endless go even deeper still.
Unsane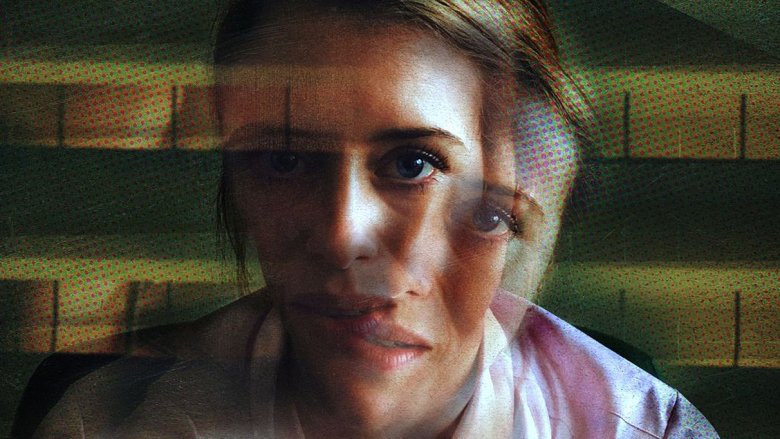 In the suspenseful thriller Unsane, Sawyer Valentini moves away from home to escape her stalker, David, who won't stop contacting her with declarations of his undying love. His commitment to Sawyer is far from romantic — she's constantly aware of the threat that his unhealthy devotion poses to her wellbeing. But even after she thinks she's in the clear, she finds that she is still troubled by interactions with men, and she meets with a counselor to dig into the healing process. She ends up being tricked into a long-term stay in a psychiatric institution, where she makes a terrifying discovery.
A constant sense of claustrophobia permeates the plot of Unsane: the viewer is always acutely aware of the fact that Sawyer is trapped, seemingly with no way out. Directed by Steven Soderbergh and starring Claire Foy (First Man), Joshua Leonard (If I Stay), and Jay Pharoah (Sing), watching Unsane will have you questioning everyone around you for days after.