The Bizarre Murder-Mystery You Can Watch On Netflix Now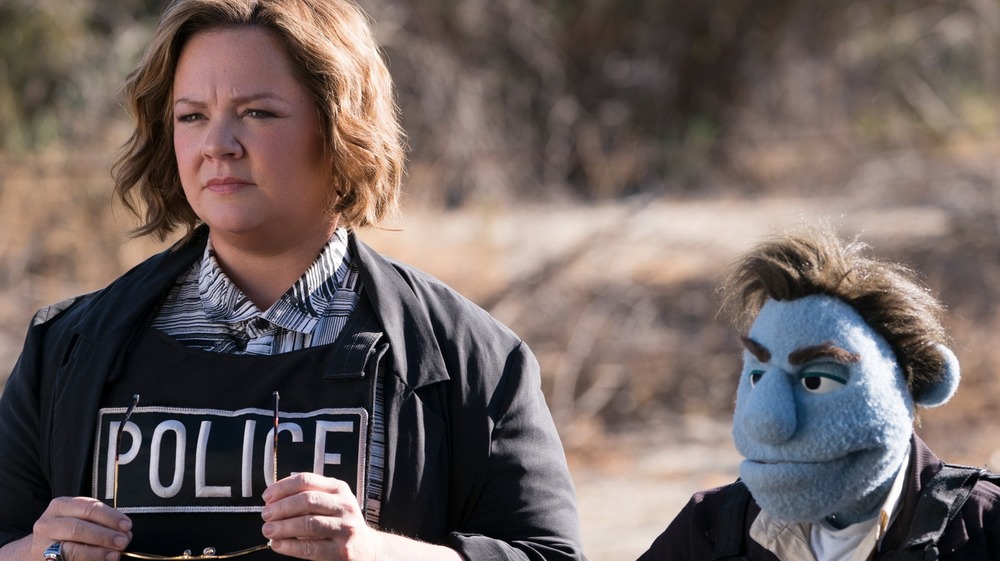 STX Entertainment
With widespread movie theater closures continuing to plague the world, streaming services currently reign supreme over the entertainment landscape. The likes of HBO Max and Disney+ have helped subscribers get their television and movie fix for the bulk of this unorthodox year, providing a wide variety of classics and plenty of originals to boot. Not to mention, many of 2020's anticipated cinema premieres — ranging from Scoob! to the upcoming Wonder Woman 1984 — came home early via the video-on-demand route.
While most streamers have nearly unending and incredibly diverse content libraries, ensuring something for everyone, they don't simply rest on their laurels. The majority are constantly updating their supply and adding fresh material to entice potential customers and make sure those on the hook are getting their money's worth. Netflix in particular is notorious for regularly bringing new titles to the forefront, and its December 2020 TV and film additions are as promising as ever.
You might be looking forward to a rewatch of 1993's Jurassic Park, or perhaps a binge of the first two seasons of Ink Master, but why not spend the tail end of 2020 outside of your media comfort zone? Should you feel so inclined, Netflix's latest batch of releases includes a murder-mystery-slash-comedy that certainly fits the bill.
The Happytime Murders is a one-of-a-kind 18+ puppet show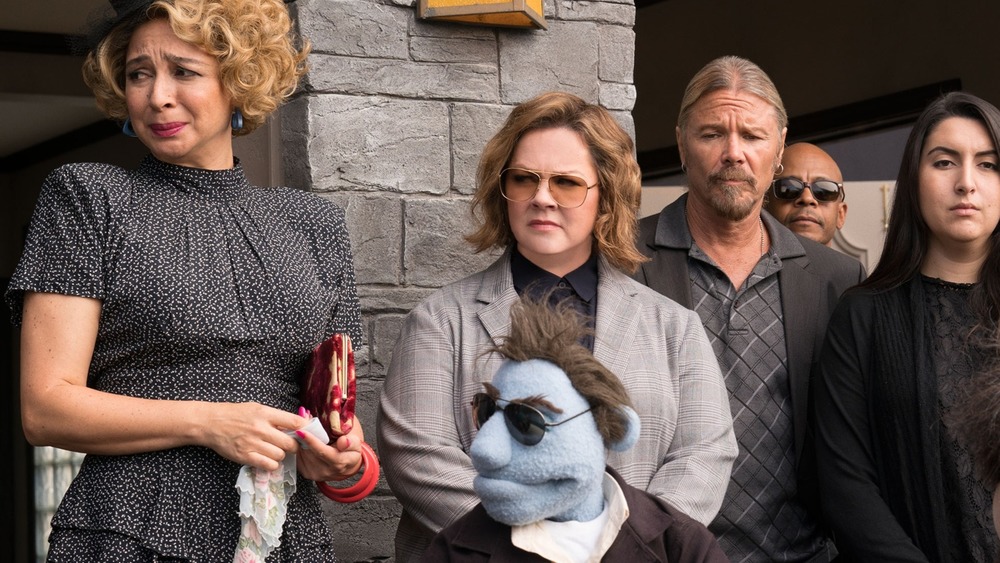 STX Entertainment
Set in an alternate Los Angeles where puppets live alongside humans, 2018's The Happytime Murders stars puppet Phil Phillips (Bill Barretta), an ex-LAPD officer who now works as a private eye. His workload quickly ramps up once a series of murders — specifically targeting the former cast members of The Happytime Gang sitcom — puts him in the middle of the case of his life. Phillips forms a shaky alliance with human detective Connie Edwards (Melissa McCarthy), but the two need to look past their skin-deep differences to stop whoever is helming this premeditated killing spree.
Brian Henson, son of Sesame Street and The Dark Crystal mastermind Jim Henson, directed The Happytime Murders, and he had quite a legacy to live up to. Though recognized for his successes in children's programming, Jim Henson's desire to take his felt creations in a more adult direction is well-documented — as evidenced by the dark undertones of 1975's disastrous The Muppet Show: Sex and Violence television pilot (which he produced), for example. However, the opportunity to capitalize on this genre of puppeteering never arose in his lifetime, leaving his son to try his hand years later.
Brian Henson put forth a solid effort to replicate his late father's style and make his long-standing career goal come true, but audiences and critics didn't take well to this mature parody. The Happytime Murders sits at a 23 percent rotten score on Rotten Tomatoes, and didn't even make back its reported $40 million budget — finishing out at just over $27 million worldwide. These issues certainly work against the film, but it's important to remember that online reviews and box office numbers aren't everything and viewers shouldn't always take them as concrete measurements of a film's quality. 
All in all, The Happytime Murders is a raunchy, crass, and unapologetically violent twist on both Jim Henson's work as well as the crime genre. Should you find yourself with 91 minutes to kill and Netflix queued up on one of your devices, this unique piece of Avenue Q-adjacent media is worth a try, at the very least.