Why Jane From Happiest Season Looks So Familiar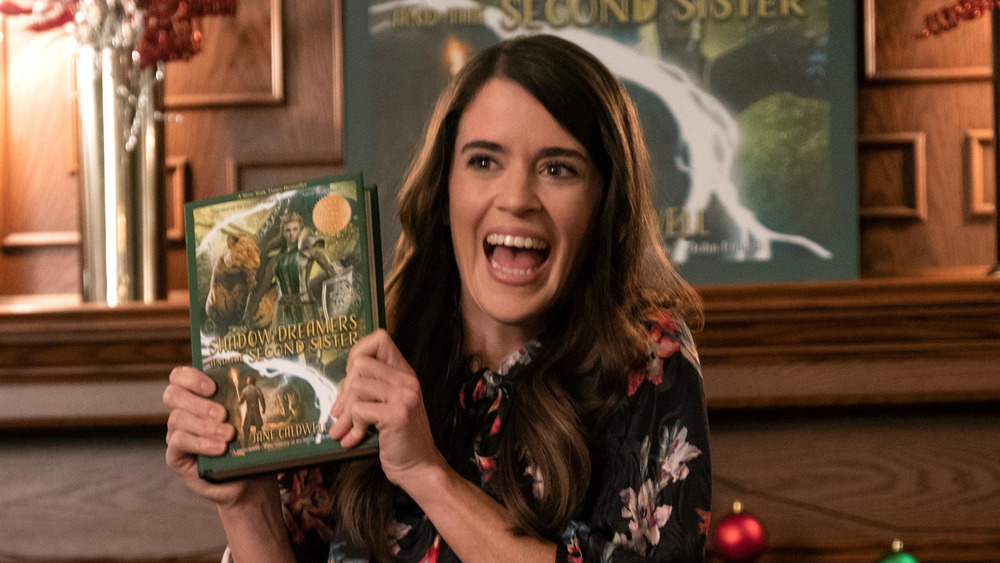 Hulu
Hulu's newest holiday flick, Happiest Season, features plenty of familiar faces, from Kristen Stewart to Mackenzie Davis to Schitt's Creek star Dan Levy, but you might be wondering why the movie's breakout character looks so familiar.
The film stars Stewart and Davis as Abby and Harper, a happy couple who have been seriously dating for a while and ultimately decide to go to Harper's family home together for Christmas. However, there's one catch — Harper hasn't come out to her family just yet, and as a result, she asks Abby to pretend to be her friend and roommate, promising that she'll reveal the truth before long.
While Abby and Harper are at the Caldwell home for Christmas, they have to contend with Harper's parents Tipper (Mary Steenburgen) and Ted (Victor Garber), the latter of whom is running for mayor, as well as Harper's judgmental older sister Sloane (Alison Brie) and Harper's ex-boyfriend Connor (Jake McDorman) and first girlfriend Riley (Aubrey Plaza). However, one of the friendliest and sunniest people in the Caldwell home is Jane, the family's offbeat daughter, played by Mary Holland.
In the wake of the film's release on November 25, 2020, Jane has quickly become a fan favorite, thanks in large part to Holland's performance — as well as the script, which Holland co-wrote with director Clea DuVall. If you can't figure out why Holland looks so familiar, here's where you've seen Jane Caldwell from Happiest Season before.
Mary Holland is a seasoned comedy pro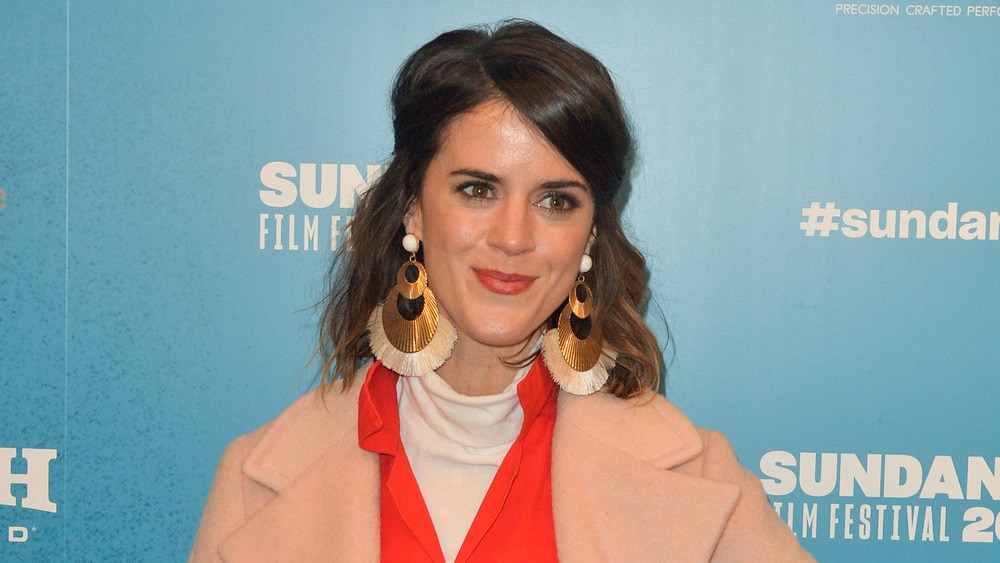 Jerod Harris/Getty Images
After training at the Upright Citizens Brigade and working in their flagship show Asssscat, Holland officially kicked off her onscreen. Aside from Happiest Season, Holland has only appeared in a handful of films, but they'll probably seem quite familiar; in 2016, she popped up alongside Zac Efron, Adam Devine, and future co-star Plaza in Mike and Dave Need Wedding Dates, and in 2017, she appeared in Brie Larson's whimsical directorial debut Unicorn Store. In 2019, she joined the enormous cast of Zach Galifianakis' Netflix comedy Between Two Ferns.
Holland's television resume, however, boasts some pretty huge titles. In 2015, she was cast as a series regular on Patrick Stewart's Blunt Talk, though the show only lasted for two seasons, and has also appeared on all of showrunner Michael Schur's shows in small roles, including Parks and Recreation, The Good Place, and Brooklyn Nine-Nine. She's also showed up on some huge HBO comedies, including a small role on Silicon Valley and a recurring part on Veep, where she worked with her future Happiest Season collaborator DuVall.
Most recently, Holland has appeared in shows like Amazon's Homecoming and HBO's Curb Your Enthusiasm and has lent her voice to animated projects like Harley Quinn, Star Wars: Jedi Temple Challenge, and Hoops. If you want to catch Holland's breakout turn in Happiest Season, you can watch the film on Hulu now.