What Sebastian Stan Would Look Like As Post-Original Trilogy Luke Skywalker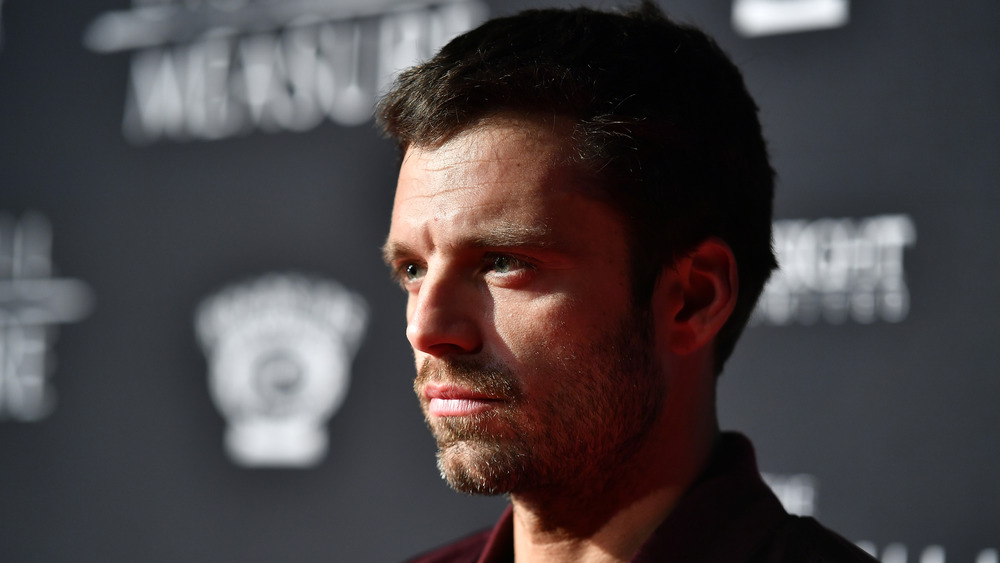 Paras Griffin/Getty Images
The Star Wars franchise continues to spiral ever outward, like the far, far away galaxy it inhabits, into the inviting embrace of the cold vacuum which surrounds it. Harrison Ford and Billy Dee Williams are replaced by Alden Ehrenreich and Donald Glover in Solo: A Star Wars Story, and will themselves inevitably be replaced by even younger Hans and Landos in turn. It's all a part of the circle of life. As more actors tag into the greater Star Wars mythos, filling in the unseen corners of beloved characters' backstories, audiences are left to wonder which of their favorite space folk will get the Second Becky treatment next.
Sebastian Stan has been throwing his hat in the ring for the opportunity to upcycle a Star Wars role since at least 2017. In November of that year, he was part of a panel at Rhode Island Comic Con with his Marvel colleague Paul Bettany, who was asked about his role in the then-upcoming Han Solo prequel film. As Bettany finished answering a question from a fan, Stan chimed in to let fans know that he'd be interested in playing Luke Skywalker "any time," and was met with the sort of thunderous applause usually reserved for the death of democracy.
Now, thanks to digital artist Bosslogic's Instagram page, we have a good idea of what that might look like.
Sebastian Stan sure Lukes familiar
There he is, in all of his unsettlingly on-point glory: Sebastian Stan as Luke Skywalker. Bosslogic's take on the iconic character definitely makes a strong case for Stan's claim to the role, and over a hundred thousand "likes" hammer the point home. The artist even tagged The Mandalorian in the photo as a gentle nudge to the Disney+ series, as if to say "Sebastian Stan looks eerily like Mark Hamill, and you're only hurting yourselves by not doing anything with that."
Bosslogic's image depicts Stan in Luke's Return of the Jedi-era outfit, complete with his begloved robot hand and second lightsaber. Fan reactions were mighty enthusiastic, with one user writing that they "didn't even realize that was Sebastian Stan," and another expressing fear that the almost-too-good image was actually a spoiler for The Mandalorian.
Disney has recently reined in their plans for proposed Star Wars projects following Solo's underwhelming box office performance and what fans and critics are referring to as "Star Wars fatigue," brought on by the release of five movies in as many years. While there's no word on when big screen audiences will return to a galaxy far, far away, Sebastian Stan's agent should probably keep their phone close, close at hand.