The Two Kurt Russell Christmas Movies That Are Dominating Netflix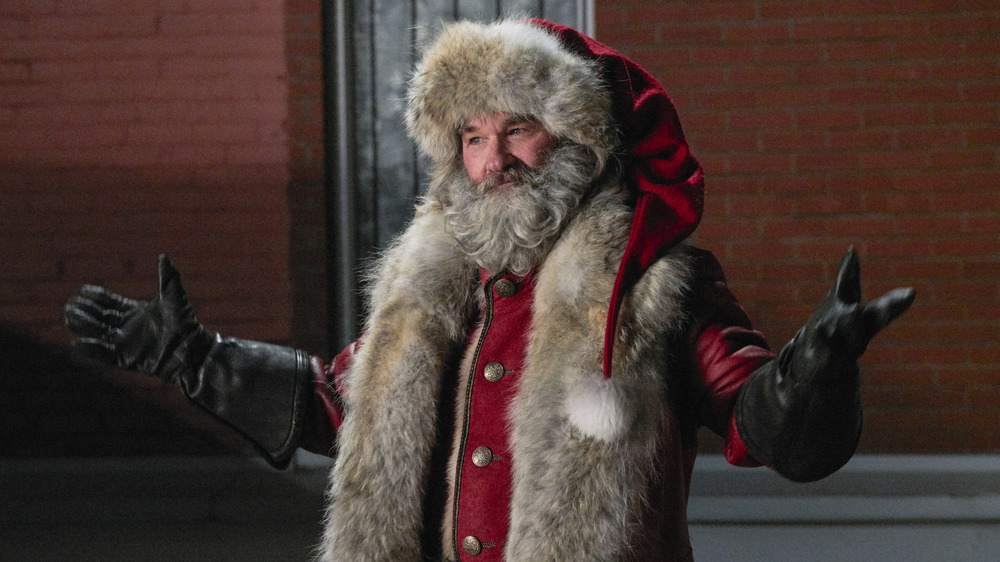 Netflix
Kurt Russell may be known for his roles in many action and thriller films of the past, but he's now making a name for himself in family movies, starting with two that are dominating Netflix right now. 
Russell started acting in the 1960s as a child working for the Walt Disney Company, quickly gaining in popularity with parts in films like Now You See Him, Now You Don't and The Barefoot Executive. But what Russell is really known for is his roles in the 80s, when he played characters like Snake Plissken in Escape from New York, MacReady in The Thing, and Jack Burton in Big Trouble in Little China, just to name a few. More recently, Russell worked with Quentin Tarantino in both The Hateful Eight and Once Upon a Time in Hollywood, and has even had a role in the Marvel Cinematic Universe as Ego the Living Planet. 
Now that it's finally holiday time, people are really getting into the Christmas spirit, and it shows through what they're watching on Netflix. Thinking about this, it shouldn't be too big of a surprise to learn that two of the biggest films on the streamer right now are The Christmas Chronicles and The Christmas Chronicles 2, both starring Russell as the big guy in the red suit.
Kurt Russell takes on the role of Santa Claus in The Christmas Chronicles and The Christmas Chronicles 2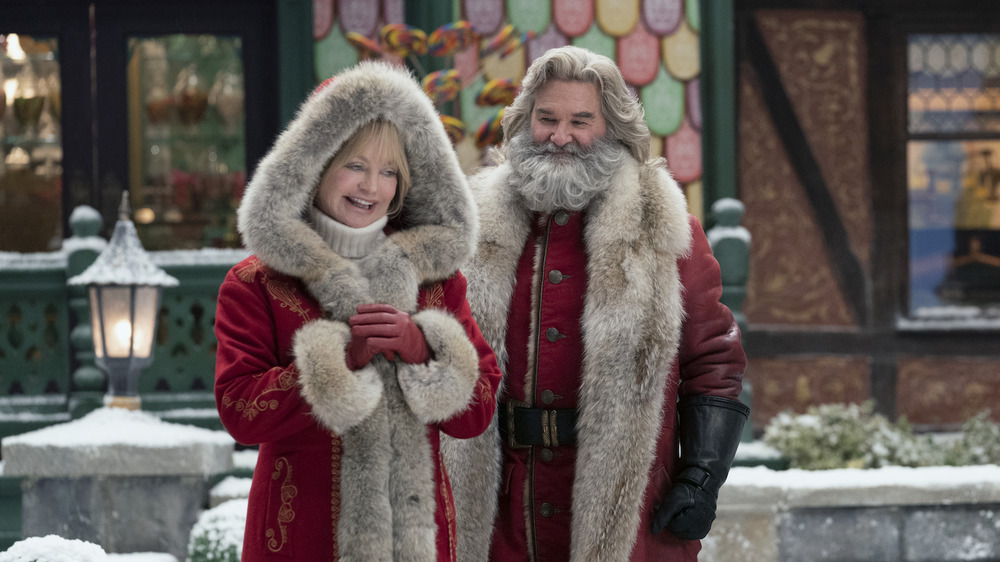 Netflix
In 2018, Russell made his debut as (a very handsome) Santa Claus in Netflix's merry-and-bright holiday movie The Christmas Chronicles. In the film, siblings Kate (Darby Camp) and Teddy Pierce (Judah Lewis) work together to get proof of Santa's existence. They cause some trouble when they sneak into Santa's sleigh and scare him, causing him to lose his special hat and bag of presents. Without their help, Santa won't finish his deliveries, and the spirit of Christmas will disappear. That's a lot of pressure for two young children, but they manage. At the end of the first film, Russell's real-life partner Goldie Hawn appears in a cameo as Mrs. Claus. 
It seems that fans of the film really liked that detail, as The Christmas Chronicles 2 features Russell returning to the role of Santa with Mrs. Claus at his side through the action. The new film focuses on an older, angsty Kate as she's called upon once again to help save Christmas — this time from a troublemaking elf. Along with most of the original cast returning, the sequel also features Russell's The Fate of the Furious co-star Tyrese Gibson as Bob Booker and Deadpool 2's Julian Dennison as the elf Belsnickel.
The Christmas Chronicles 2 was released on Netflix on November 25, 2020, and a third might already be in the works. The film series is clearly a hit for Netflix and is definitely worth checking out.