Christmas Chronicles 2 Actor Gushes About Working With Big-Name Stars - Exclusive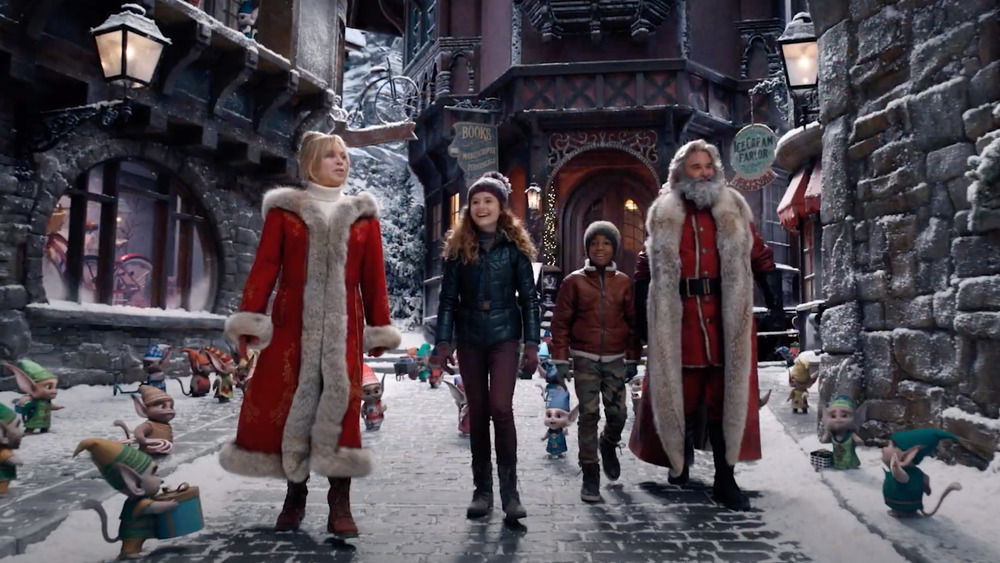 Netflix
Every actor has their wishlist of established Hollywood talent with whom they'd like to work once they get going in the business. After all, they, like the rest of us, have for years watched and loved the movies and shows made by the people who are now their peers. 
Some actors get to work chipping away at this list a little earlier than others. Such is the case with Jahzir Bruno, one of the stars of Netflix's new holiday flick The Christmas Chronicles 2. At just 11 years old, Bruno has already appeared in films alongside a bevy of A-listers. The Christmas Chronicles 2, the sequel to 2018's runaway holiday hit The Christmas Chronicles, has Bruno on screen with Kurt Russell and Goldie Hawn, who play Santa and Mrs. Claus, respectively. Meanwhile, Bruno's turn in 2020's remake of The Witches sees him in a cast that includes the likes of comedy icon Chris Rock and Academy Award-winners Octavia Spencer and Anne Hathaway.
When Looper spoke to Bruno as part of the press run-up to The Christmas Chronicles 2, we asked what it was like to be a part of movies involving that caliber of names. Unsurprisingly, he had a lot of great things to say about it.
Jahzir Bruno on The Christmas Chronicles 2's power couple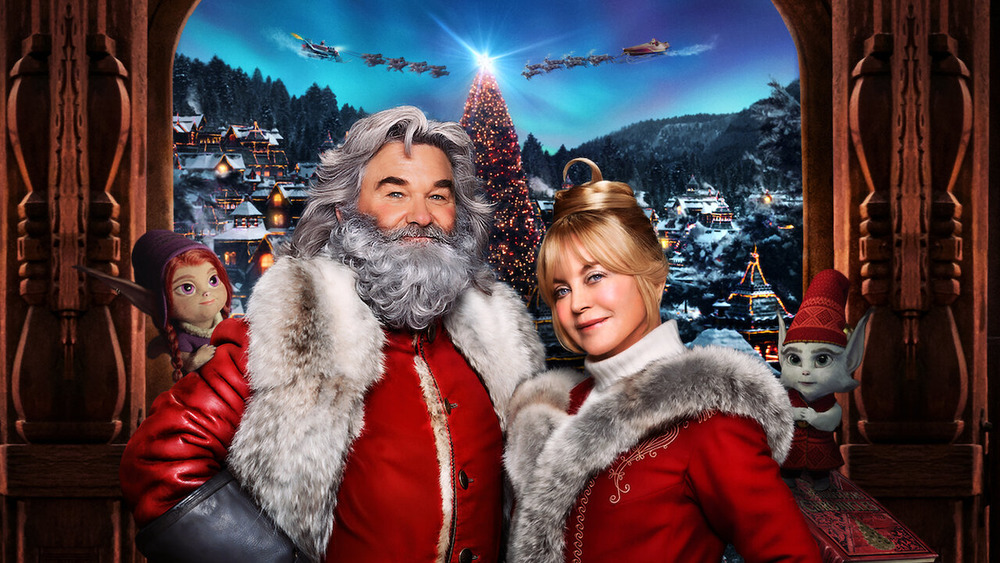 Netflix
When Bruno's Christmas Chronicles 2 character, Jack, is whisked away to the North Pole, he suddenly finds himself in the presence of the one and only Santa and Mrs. Claus, who use their magic to help him and his friend Kate (Darby Camp) save Christmas. Real-life couple Russell and Hawn play Santa and Mrs. Claus, and Bruno said that working with the duo was a treat. 
"Working with Goldie Hawn and Kurt Russell, it was definitely an honor and I love working with them," he told Looper. "They're very cool to work around with. And they were the nicest people on set."
According to Bruno, Russell and Hawn also set a great example for their young co-stars when it came to on-set dedication. "Kurt would actually stay on set even when he wasn't supposed to be," Bruno recalled. "He would stay on set and help out. One time, we were originally just supposed to look at this little tennis ball that was supposed to be Kurt. But no, he decided to come on set and he said his lines and we had really something to look at. So he really helped everybody out in the way. He's a very good person."
Jahzir Bruno's past and future collaborations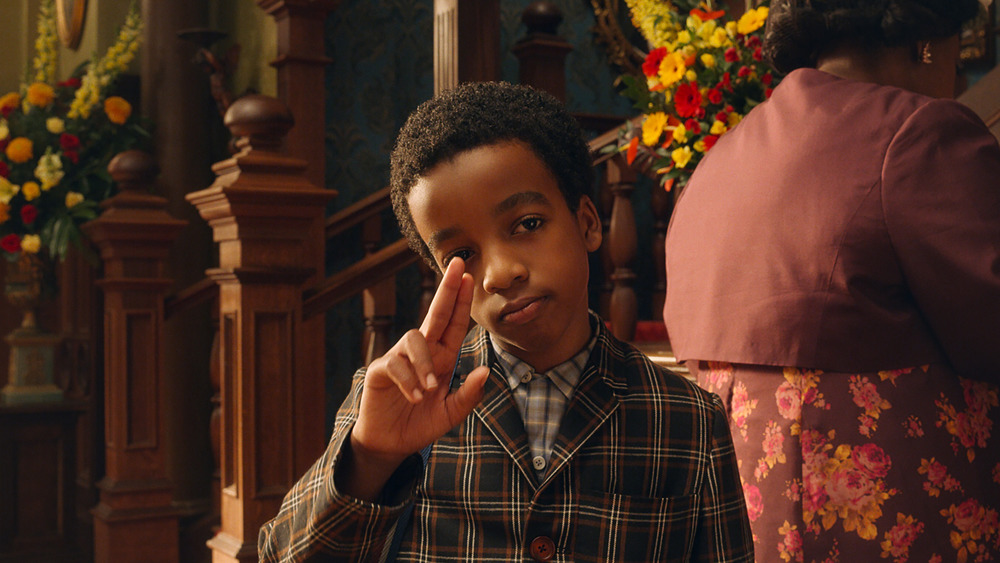 HBO Max
In The Witches, Bruno found himself in what could potentially be called even headier territory, what with the recent Oscar bonafides of both Spencer and Hathaway top-lining the film as Grandma and the Grand High Witch, respectively. Fortunately, it appears that none of the Academy Awards glory has gone to Spencer or Hathaway's head. 
"Oh man, I loved working with them," Bruno enthused. "Miss Octavia, she was so funny. She was the kindest person in the world. She used to take me [to] some places. And Anne Hathaway, just so lovable. And I just loved working with them all. They were all very kind people."
So, who's next up on Bruno's wishlist? According to the young star, he'd love to cross paths with one of the Marvel Cinematic Universe's most recognizable names. "I would love to work with Samuel L. Jackson," said Bruno. "Mostly his movies are a little adult, so I would love to be in a Marvel movie with him as he's playing as Nick Fury. That would be great."
You can see how Jahzir Bruno stacks up to Hollywood royalty in The Christmas Chronicles 2, currently streaming on Netflix.