The All Valley Karate Championship Board Moment That Bothers Cobra Kai Fans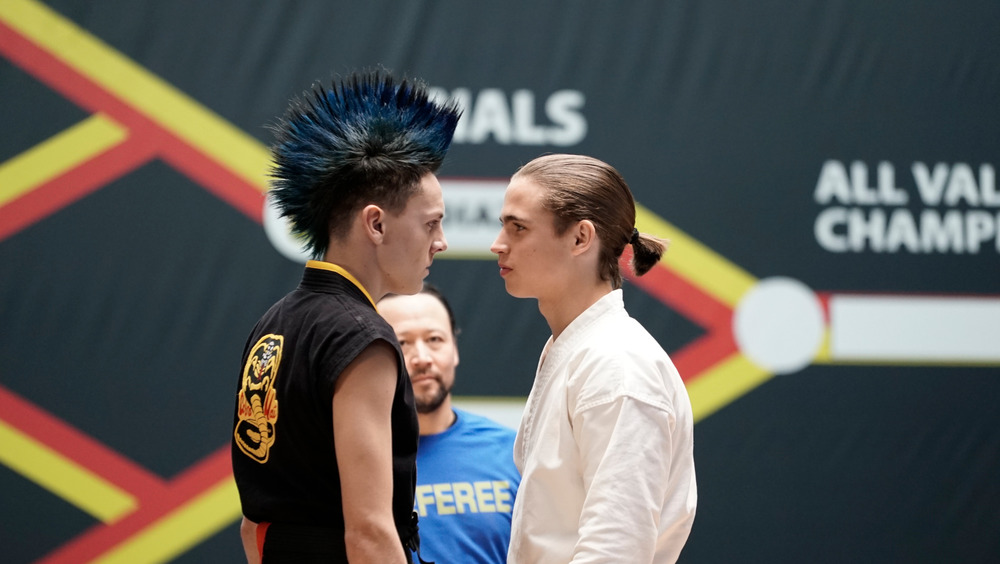 Jace Downs/Netflix
At the beginning of The Karate Kid sequel series Cobra Kai, there's nowhere for Johnny Lawrence (William Zabka) to go but up. He's been fired, arrested, forsaken by his stepfather, and the victim of a hit and run. Not only has he failed to live up to his youthful promise, but he's haunted by the memory of his greatest failure wherever he turns. Nothing goes right for Johnny, until he decides to haul himself back to his feet by restarting the Cobra Kai dojo.
As one insightful fan pointed out on Reddit, Johnny's hard luck even extends to the one area in his life where he had met with tremendous success: the All Valley Karate Championship. "In S1, why does the All Valley Karate Championship board not recognize Johnny as a 2-time champion in the same way and with the same reverence as Daniel (Ralph Macchio), also a 2-time champion?" this user asked. It's a very reasonable question.
In Karate Kid canon, Johnny is said to have won the tournament twice before the 1984 All Valley Championship depicted in The Karate Kid. He didn't even drop a single point in the 1983 tournament. In theory, that makes him as deserving of recognition as Daniel, who beat Johnny in the 1984 edition and Mike Barnes in 1985, though in The Karate Kid Part III the tournament announcer says Daniel is the first competitor to ever win two years in a row. 
Was Johnny's legacy forgotten because Cobra Kai was banned?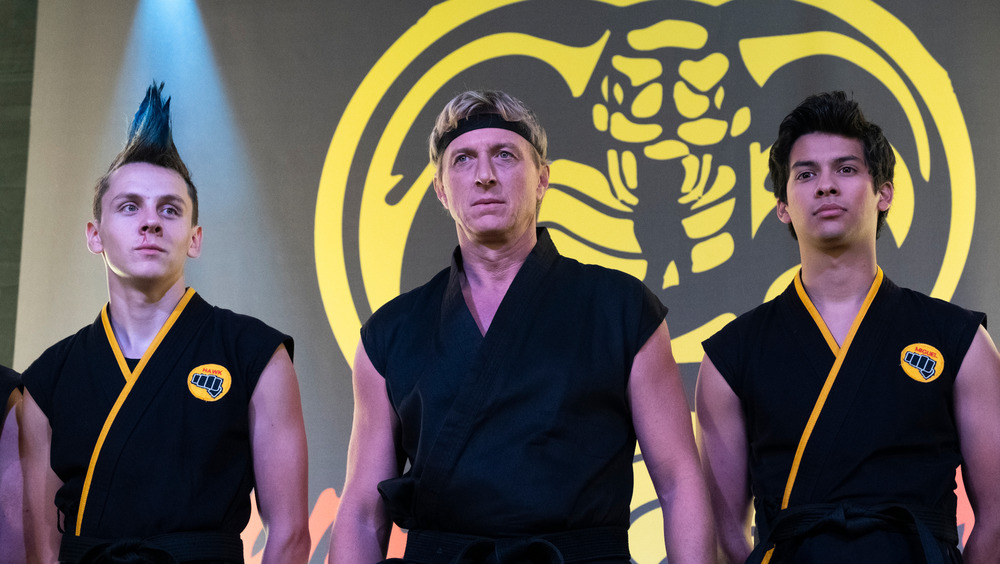 Guy D'Alema/Netflix
One commenter posited that Johnny was persona non grata because Cobra Kai was banned from the tournament after 1985, when Barnes used a series of illegal hits to torture Daniel before his overconfidence cost him the match. Johnny, as part of that history, may have been collateral damage when Cobra Kai was cast off. 
On the other hand, it may simply be that the board doesn't know. The tournament organizers didn't seem to remember that Cobra Kai had been banned from the tournament until Daniel reminded them; they might not even have put two and two together to realize that Johnny had also won twice. They remember Daniel's wins, because Daniel won't let them forget. Half his business strategy is capitalizing off the local fame of his karate prowess to sell cars across the San Fernando Valley. As one commenter pointed out, Daniel was the Kerri Strug of the All-Valley Karate Championships, competing while injured and leaving them with the indelible image of the crane kick — not to mention getting badly injured by Mike Barnes (Sean Kanan) the next year. It's a lot of drama for one local karate tournament. 
Why didn't the tournament play up the nostalgia factor?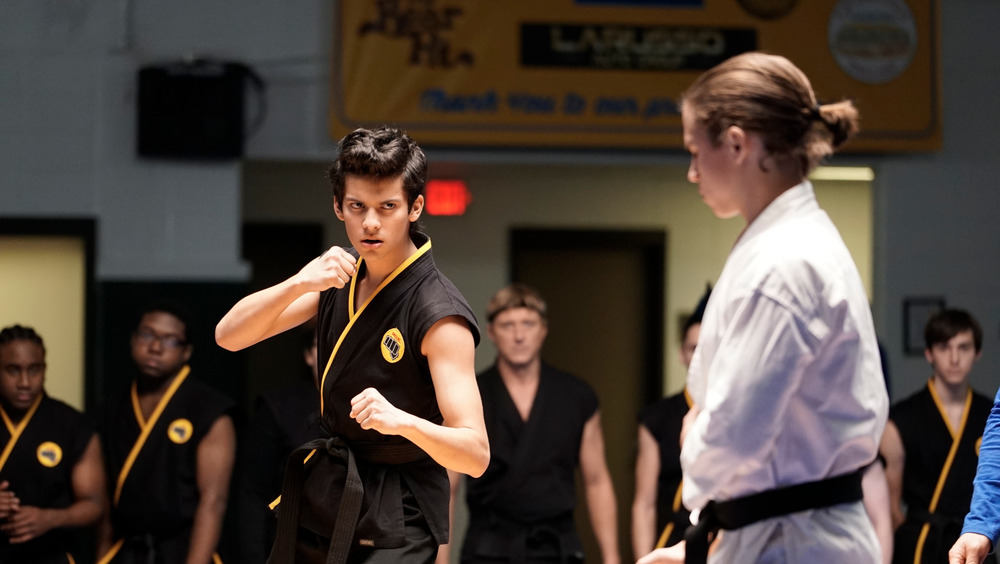 Jace Downs/Netflix
For whatever reason, the All-Valley board seems to be missing a trick, according to u/skipford77, not making a bigger deal out of the revitalization of the rivalry between Johnny and Daniel. "You'd think they'd have hyped the fact that it was two rivals back at the tournament. By this point, the committee had sided with Johnny, and they were into Cobra Kai returning." Sure seems like a missed opportunity.
That would have been an interesting meta-direction to take for a show whose own appeal is so rooted in nostalgia for a decades-old film series. "This is an age of hyping stuff with nostalgia," the writer continued, "even if it's for stuff nobody really remembers. You'd think the tournament with dwindling attendance would hype any returning champions to generate some nostalgia."
By the end of season 2, the rivalry between the Cobra Kai and Miyagi-Do schools of karate has boiled over. The All Valley Karate Tournament is the last thing on anyone's mind. Audiences will have to wait until new episodes drop January 8 to see if another edition of the tournament appears in season 3.