The Mr. Miyagi Idea In Karate Kid 5 That Could Have Changed Cobra Kai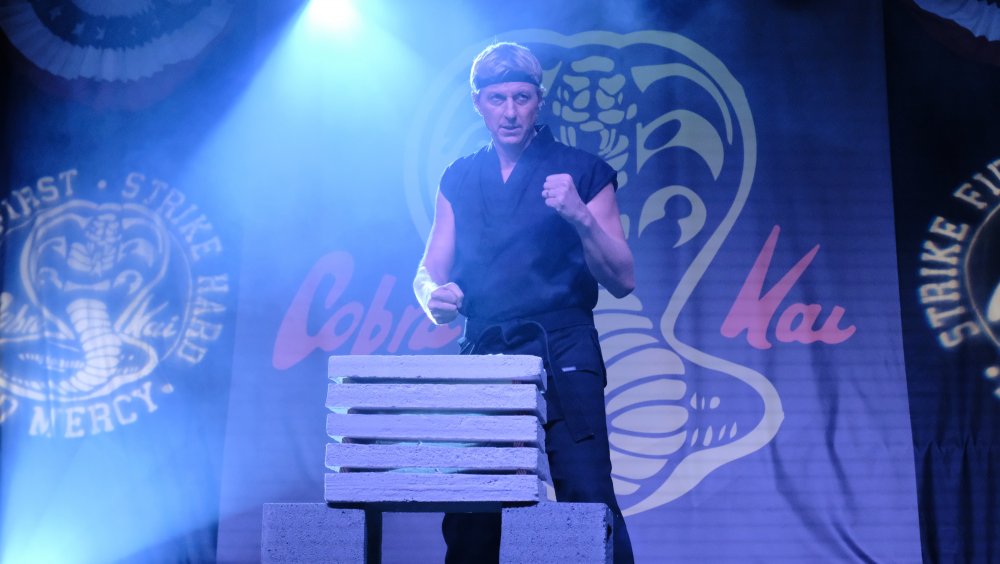 Guy D'Alema/Netflix
Cobra Kai depicts the drawn-out struggle of The Karate Kid villain Johnny Lawrence (William Zabka) to pick himself up off the mat from his defeat to Daniel LaRusso (Ralph Macchio) at the All-Valley Karate Tournament more than three decades ago.
To do so, a down-on-his-luck Lawrence returns to the source of his greatest triumphs and greatest disappointment by restarting the Cobra Kai dojo and inducting a new class of students into the ways of Strike First, Strike Hard, No Mercy, only to come to question the effects those lessons had on his life and whether that's what he wants to be passing down.
But Zabka tells the story of one franchise legend who had an idea for a fifth Karate Kid movie that would have put Johnny Lawrence on a very different path from the one the series laid out for him, envisioning a Johnny who rose above his defeat to become a success of the sort the Cobra Kai version of himself could never imagine.
How would Mr. Miyagi and Johnny Lawrence have crossed paths in a Karate Kid Part 5?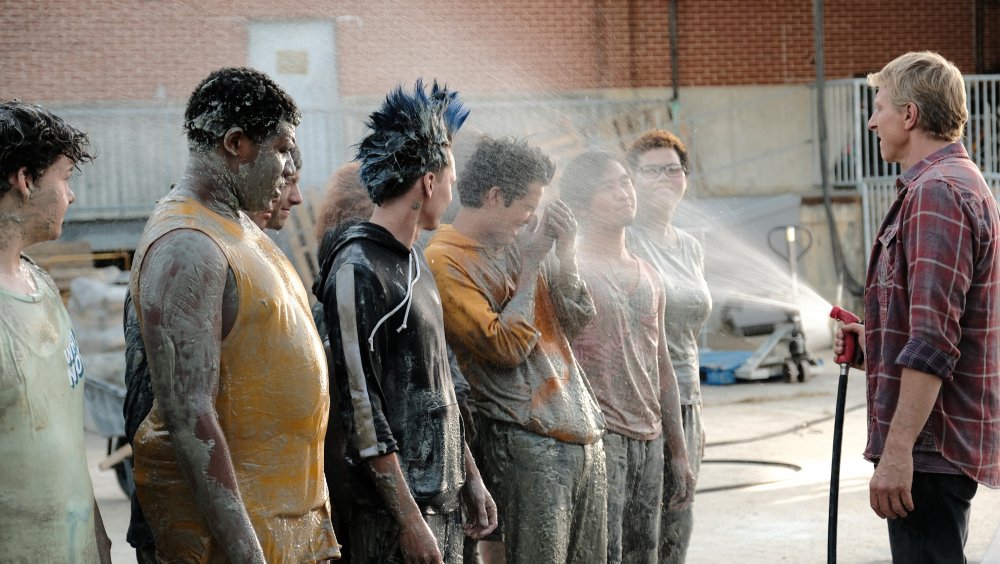 Guy D'Alema/Netflix
As Zabka discussed during an interview with Collider, sometime shortly before Pat Morita died in 2005, he called up his former co-star. "He said, 'BZ BZ, I have a great idea for Karate Kid 5.'" Zabka explains that Morita's concept would have involved an ailing Mr. Miyagi preparing for his death and receiving a formal send-off. "He wanted him to have a proper Okinawan burial," Zabka continues, "but while he's sick, he saw Johnny Lawrence as being his doctor, and I thought that was interesting."
Johnny Lawrence, M.D., is pretty far from the alcoholic handyman depicted at the start of Cobra Kai, and presumably would have given the writers behind Morita's hypothetical movie a chance to explore a different version of how old wounds can either fester or become healed. How would Dr. Lawrence react when his rival and the old sensei arrived in his hospital? Would a successful Johnny have invested in a reborn Cobra Kai if, say, one of his old friends had been the one to start it up? Or would he have opposed its creation, still angry at John Kreese's attack after the All-Valley tournament?
Zabka says in the interview that this version is closer to how he envisioned Johnny's life in the years before Cobra Kai. "To me at the end Johnny was liberated. He probably found a good path."
Audiences can see Johnny's ongoing search for something resembling a good path when Cobra Kai season 3 debuts on Netflix in January 2021.