The Mistake That Spoiled The Sons Of Anarchy Finale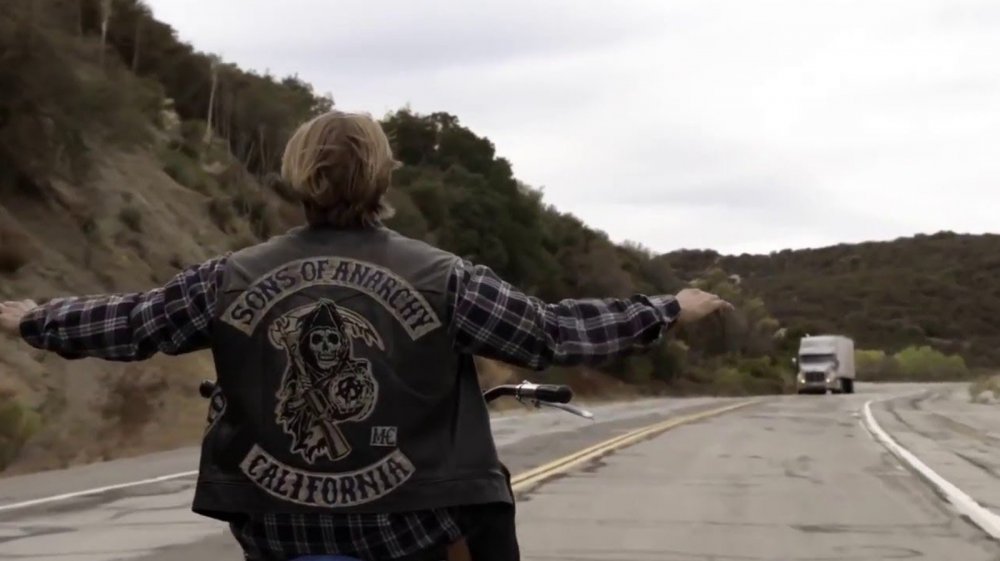 FX
FX's Sons of Anarchy series saw plenty of rises and falls in a world of motorcycle clubs and organized crime. Fans had become attached to characters just to watch them killed off when they least expected, which sounds like a bad thing, but there was always another character waiting to be invested in. By the time the series wrapped up, main character Jax Teller, played by Charlie Hunnam, had fallen victim to many failed redemption attempts, and fans knew it was about time for the SAMCRO prince to catch a break. His redemption, as we all suspected, would take place in the series finale, and we were all excited to watch it happen.
According to Variety, the SOA series finale had over 9 million viewers, ranging from those who actually took time off work and canceled their plans to catch its premiere on December 9, 2014, to those who lazily watched the DVR recording a few days later. It was the most-watched episode of the show, though not by much since the average viewership hovered around a solid 7.5 million. Unfortunately, many of the 9 million viewers set to watch the series finale had it spoiled for them by something that was supposed to give them insight into the story and allow them to connect more with the characters. Instead of putting their hands on the throttle, the show's collector's book ended up biting them in the tailpipe.
The Sons of Anarchy guide book was sent out too early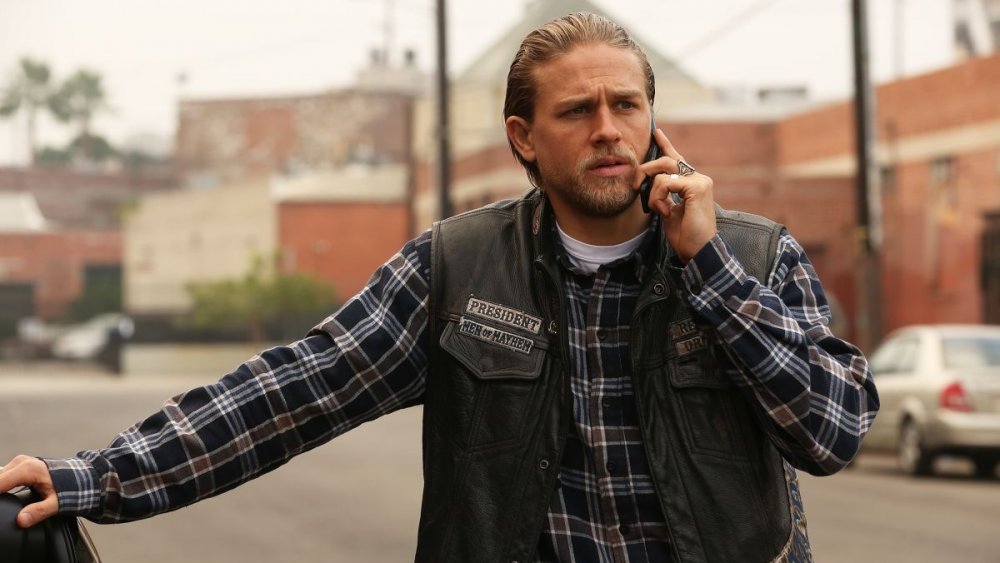 FX
There was this really neat thing the Sons of Anarchy collector's book publisher did that came as a figurative kick in the nether regions for the most die-hard fans. The publisher decided, for some reason, to send out a limited number of Sons of Anarchy: The Official Collector's Edition copies days before the series finale aired. The book, of course, contained key information about that final episode, spoiling it for any fan who read the book early or who was unlucky enough to come across an online post from one of those early readers hell-bent on spoiling the crime drama for everyone else.
The book was set to release the day after the finale aired, and, as you can guess, show creator Kurt Sutter wasn't exactly pleased with the way things played out. "It has been brought to my attention that our SOA Collector's Edition Book has been sent out a week early by some distributors and book outlets," Sutter posted to his Twitter account. "This book contains details about the final episode of the series. This, my friends is a storyteller's worst nightmare. I wanted this book to be a compliment to the show. It contains personal messages and photos from the cast, in-depth behind the scenes information and detailed breakdown of episodes."
He further explained that the book was intended to come out "AFTER the motherf***ing finale" and said there were "a thousand" people to blame. He also assured fans that he'd be taking personal retribution against said individuals, saying, "By the time I am done, my f***ing basket will be filled with heads of incompetent [a word our mothers wouldn't appreciate very much]." But that didn't stop the damage that was already done for fans who had their big Sons of Anarchy moment spoiled.