Why Dustin Diamond Was Never The Same After Saved By The Bell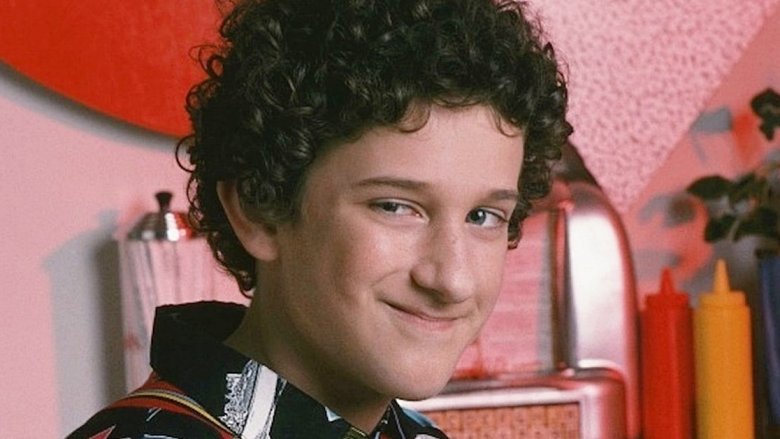 For many '80s and '90s kids, Saved by the Bell was the show. The comedic hit ran from 1989 to 1992 and was built for a generation, centered on a group of characters that nearly everyone could relate to in some form or another. Dustin Diamond was only 11 years old when took on the role of Samuel "Screech" Powers in Good Morning, Miss Bliss, the precursor series to Saved by the Bell. Diamond's Screech was nerdy and awkward — the dorky outsider who somehow managed to find a place within a popular friend group, in spite of being the butt of the joke more often than not. 
Screech wound up becoming the role that would define Diamond for the rest of his life — for better and worse. Let's take a look at why Dustin Diamond was never the same after Saved by the Bell.
Following Saved by the Bell and its subsequent spin-offs Saved by the Bell: The College Years and Saved by the Bell: The New Class, Diamond decided to take a year or two off from acting. In 2013, he appeared on Oprah's Where Are They Now? and said that he felt lost after wrapping the series. "As I mature I realize, wow, I was kind of going through my rebellious teens in my 20s," he explained. 
Diamond continued to audition for roles in the years after Saved by the Bell, but he couldn't quite shake the Screech persona. In 2016, the actor sat down with former Saved by the Bell co-star Mario Lopez for Extra TV and explained how finding work had become difficult for him. "How do you come off of such a phenomenal role of this Screech character and then break out of that mold and do something different?" he asked. "I'd audition and every single time they'd say, 'We loved it but we saw too much Screech in it,' and I can't change my bone structure. I mean, what do you want me to do?"
Diamond struggled for years to work against type, going so far as to shift focus to reality TV in order to no longer be associated with Screech. He told The Daily Beast, "I thought that being the bad guy on TV would show me in a believable light to convince casting directors to put me in Breaking Bad, or Dexter, or Law & Order." Diamond also explained that the "bad guy" persona he had taken on was, in fact, scripted.
But troubles were plaguing Diamond long before then. In 2006, Diamond released Screeched, an adult movie he made with two women. It wasn't exactly a career boost for him, and the actor later admitted that he had faked the entire thing in hopes of cashing in on his former notoriety.
Then, in 2008 came Behind the Bell, the supposed tell-all Diamond released with the help of a ghost writer that made wild accusations regarding the cast of Saved by the Bell. The memoir effectively destroyed whatever relationship Diamond had with his former co-stars, but the actor is adamant that nearly everything was made up without his knowledge.
Today, Diamond has decided to stop fighting the role that shot him to fame in the '90s. In 2016, he appeared on The Dr. Oz Show (via People) and said that he's focused on trying to repair the damage that he's done to his own image over the years. Now, rather than try to be the bad guy, he's accepted what Screech has done for his career. He's also learning the full extent of his character's impact on Saved by the Bell fans: "It was very touching to have fans that came up to me ... and said, 'You got me through high school. You know, I was the Screech in my school and you represented everything that I felt at that time,' which I never thought of when I was doing the show."
Diamond is also hoping to find forgiveness from his former co-stars, whom he still loves and thinks are fantastic. 
He may have never been the same after Saved by the Bell, but Diamond is clearly trying to reclaim his life and forge a new path looking ahead.