Why Lindsay From Hillbilly Elegy Looks So Familiar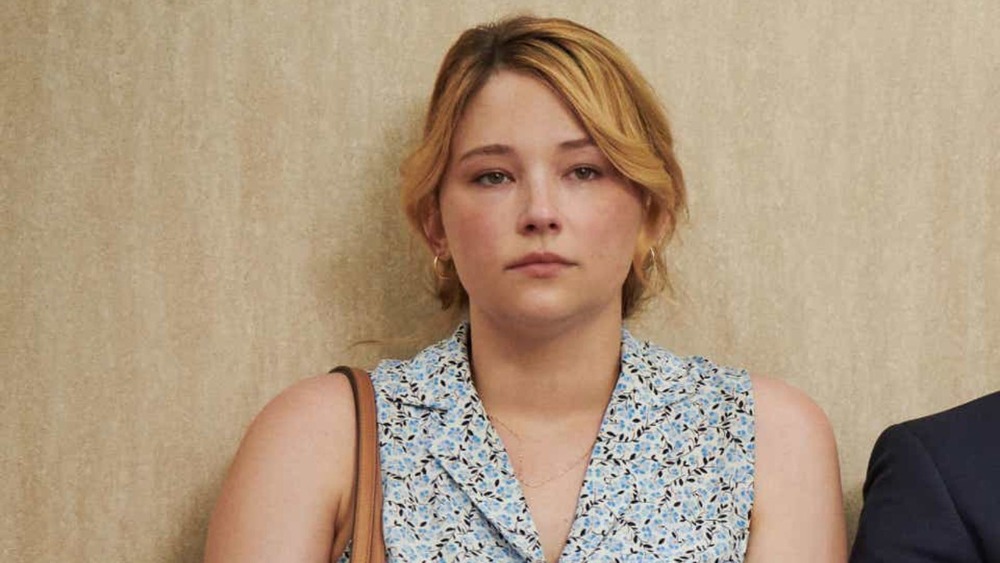 Netflix
Hillbilly Elegy has arrived on Netflix, and it's already rocketed to the number one spot in the service's Top Ten Movies. The film is based on a 2016 memoir by J.D. Vance, which follows the real-life account of Vance's upbringing living in poverty in Appalachia. 
The movie picks up when J.D. (Gabriel Basso) is in Yale Law School and receives an unexpected call from his family. His mother Bev (Amy Adams with an incredible accent), a heroin addict who's been in and out of rehab over the years, is in dire straits, so he leaves his new life to go see her. He runs into other family members during his visit, including his grandmother Mamaw (Glenn Close), who once tried to escape a cycle of violence to no avail.
The film packs a host of powerhouse performances. While Adams and Close steal the show, there's something to be said for the humble, protective personality present in Lindsay Vance, as played by Haley Bennett. Hillbilly Elegy is far from her only prominent role, as she's been turning in stellar performances for over a decade now. 

Haley Bennett got her start as the teenage neighbor in Marley & Me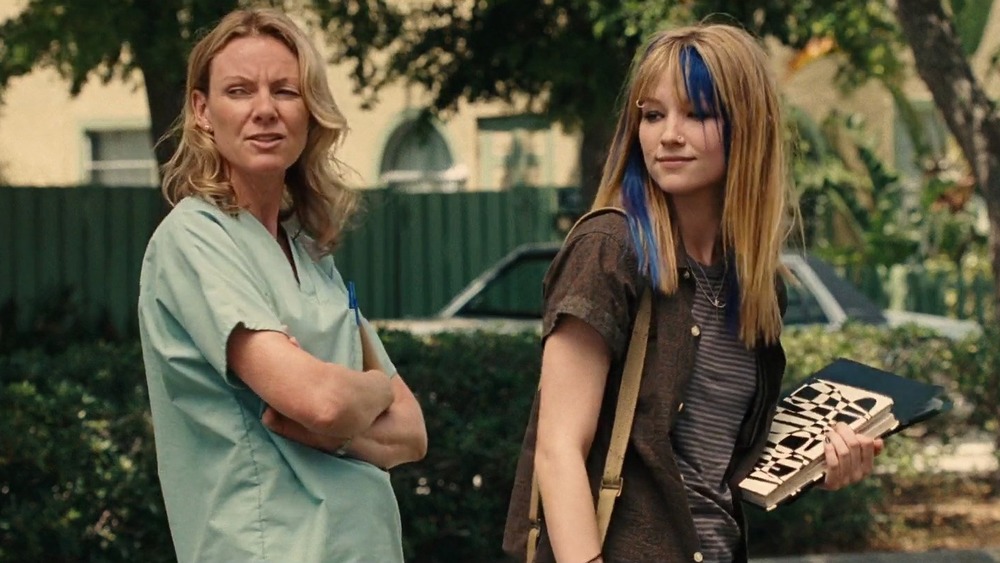 20th Century Studios
If you love sad movies about dogs, then chances are you've seen Marley & Me on at least one occasion. The movie stars Owen Wilson and Jennifer Aniston as John and Jenny, a married couple who have just relocated to Florida and are considering starting a family. To see if they can handle the responsibility, they adopt a yellow Labrador retriever puppy named Marley. While the dog is incorrigible, John and Jenny soon come to love his reckless ways and how he always manages to lead them on new, exciting adventures. We won't ruin the ending here, but it's safe to say you should have plenty of tissues handy.
While Haley Bennett had starred in a few other movies previously, Marley & Me provided her biggest role to date: 17-year-old Lisa, the couple's next-door neighbor. She doesn't have much of a relationship with John and Jenny at first, until one night when she's attacked in her driveway. Her piercing screams alert John of what happened, and he comforts her as they await an ambulance.
She went on to more adult roles in films like The Equalizer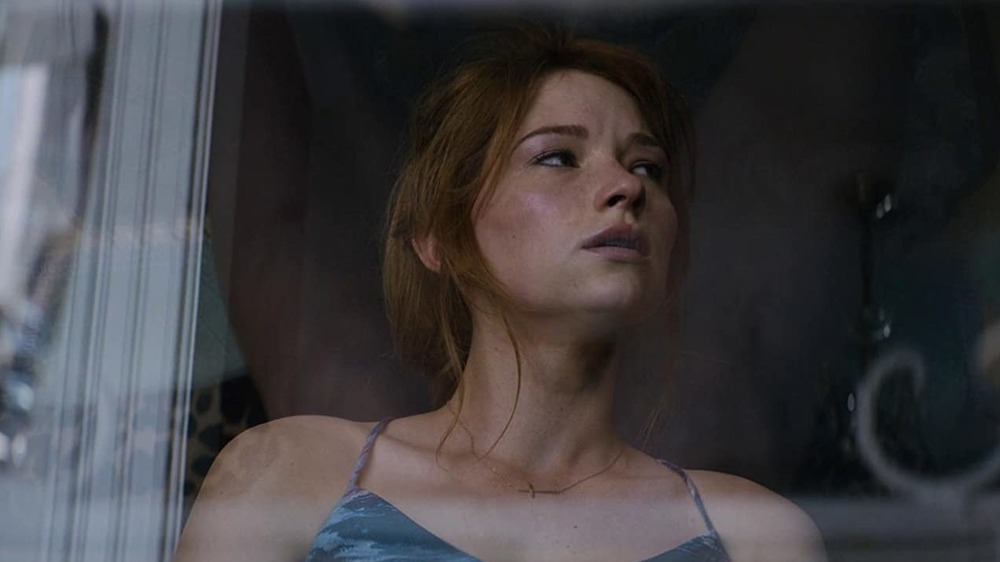 Sony Pictures
Bennett went on to star in some under-the-radar projects like Deep Powder and After the Fall, but soon made a resurgence into more adult roles starting with 2014's The Equalizer. Based on the 1980s TV series of the same name, the action film sees Denzel Washington as Robert McCall, a former Marine and DIA operative who left a life of violence behind for the wife he's since lost. One day in a diner, he happens upon a teenage sex worker by the name of Alina (Chloë Grace Moretz), who works for the Russian mafia. 
After Alina suffers serious injuries from her employer, Robert speaks with another sex worker, Mandy, played by Haley Bennett. After Robert takes out some members of the mafia, high-ranking mobster Teddy (Marton Csokas) questions Mandy about anyone who might have spoken to Alina since she's been in the hospital. It's at this point Mandy gives him the information he needs, and he promptly kills her to cover his tracks. 
Haley Bennett proved she's proficient with weaponry in The Magnificent Seven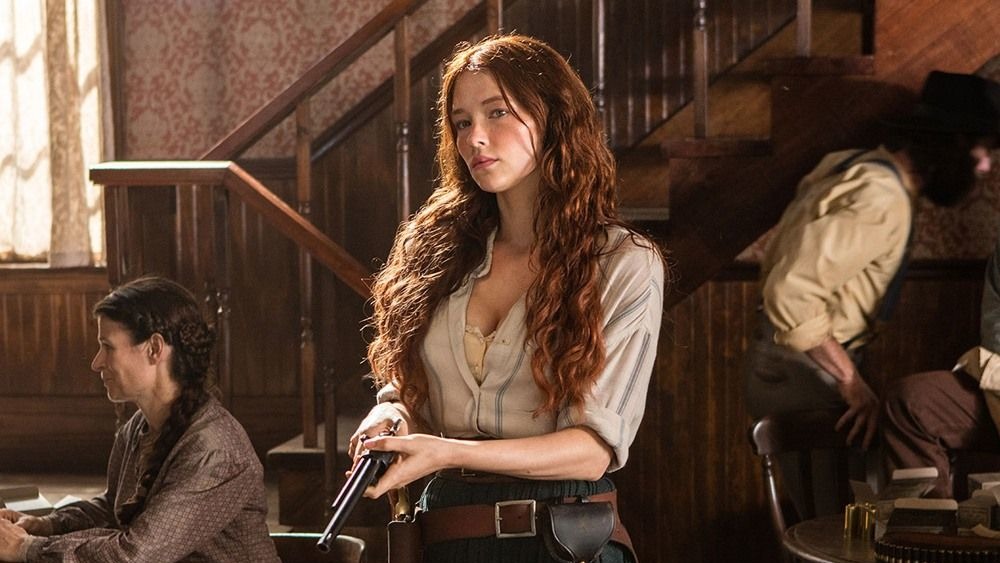 Sony Pictures
Other more adult-oriented roles would follow for Haley Bennett, including prominent parts in Hardcore Henry and The Girl on the Train, but it wasn't long until she teamed up again with Denzel Washington for 2016's The Magnificent Seven. She plays Emma Cullen, a widow who hires Sam Chisholm (Washington) to help liberate her town from evil industrialist, Bartholomew Bogue (Peter Sarsgaard). Once the Seven are assembled, they work with Emma and the rest of the townspeople to fortify their homes in anticipation of the bloody battle that ensues. 
2020 has been a particularly good year for Bennett, who's appeared in not one, but two Netflix original movies. You could've seen her earlier this year in The Devil All the Time alongside Tom Holland and Robert Pattinson. Now the talented actress is making waves in Hillbilly Elegy, currently available for streaming.