Evil Morty And Summer Storylines Rick And Morty's Spencer Grammer Wants To See - Exclusive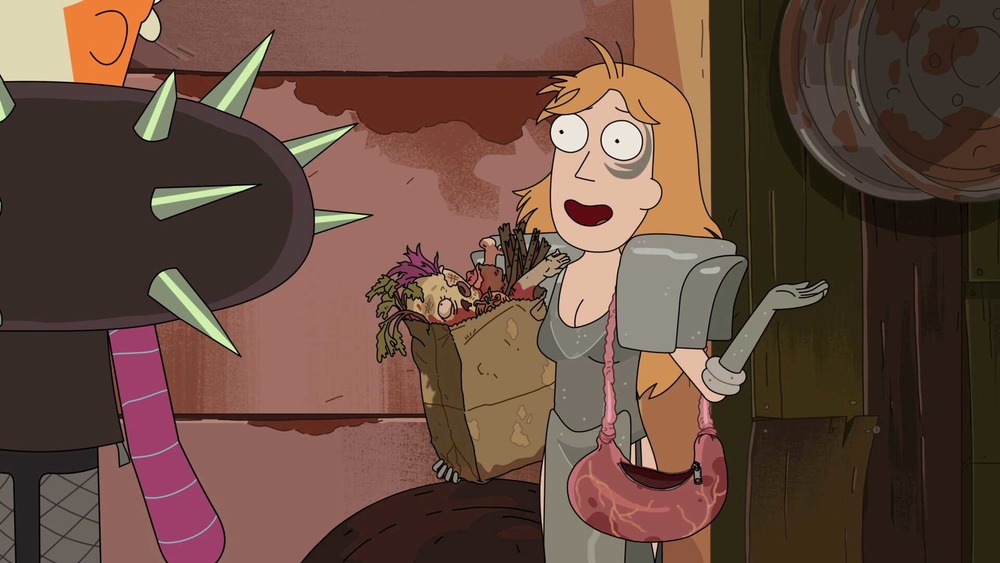 Adult Swim
For this year's Adult Swim Fest, which ran in mid-November, Looper interviewed Spencer Grammer, the voice of Summer Smith on Rick and Morty. During our conversation, Grammer opened up about how she evolved with the role, the way she influenced Summer's growth into a crucial member of the titular characters' space-faring adventures, and the episode of Rick and Morty that hits a little too close to home these days. 
Of course, as time goes on and Rick and Morty inches toward its fifth season on Adult Swim — with dozens more episodes coming thereafter — it's only natural that the discussion turned to focus on what Grammer envisions for Summer's future.
When asked if she had any idea for new Summer storylines she'd like to see, Grammer responded, "I would love to see Summer try to run a cult." Not just take over an existing cult, Grammer clarified, but to "come up with one, although she's done pretty well recently." There's some partial precedent for this in the season 4 episode "Promortyus," in which Summer is abandoned on an alien planet and "manages to become a goddess because she has a toothpick."
Outside of Summer storylines specifically, Grammer has an affinity for Evil Morty and wants to see more of him. "There's so much that can happen with Evil Morty. I want to see more of Evil Morty," she told Looper." I want him to infiltrate the family for a period of time and try to change us to more evil or something, against Rick."
Summer the chameleon (and also the wasp)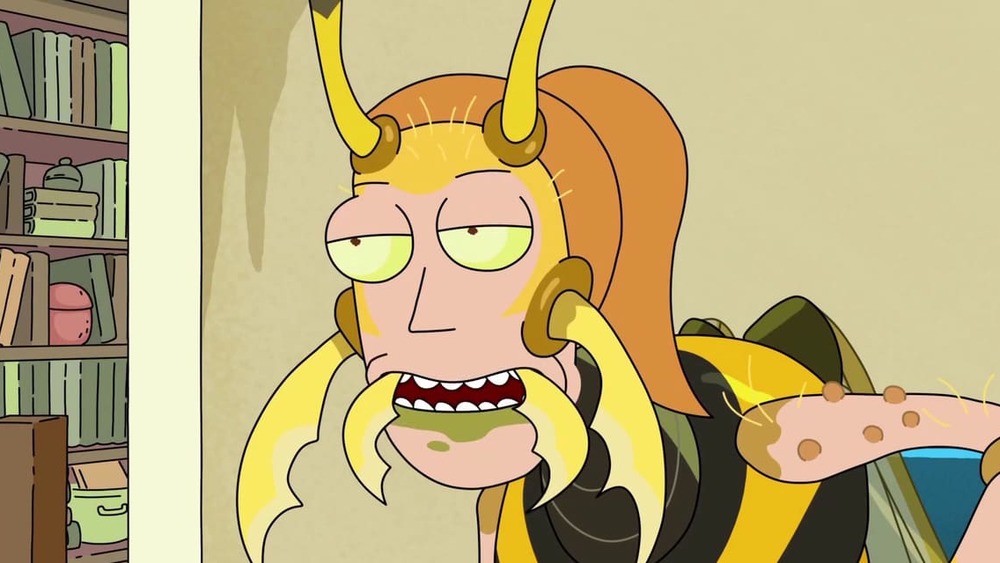 Adult Swim
Elsewhere in our chat, Grammer called Summer "a chameleon" who can mold to the needs of the story without sacrificing her identity, which makes dreaming up potential narrative arcs for her both easy and fun. This is true for all versions of Summer throughout the multiverse. As Grammer noted, "Even when they're in that Cronenberg world, she's still performing versions of movies for her parents to enjoy. Even when they were in the wasp world, she was like, 'I'm not a bee, dad.' She knows what she's doing. It's always self-assuring." 
Grammer specifically cited the Rick and Morty season 2 episode "Big Trouble in Little Sanchez" as an example of Summer's grounded nature. In the episode, Summer realizes Tiny Rick can't survive in his body and thus puts "Rick's safety above her wants." Meanwhile, as Grammer highlighted, "Morty is denial of what's happening to Rick's decaying body."
These attributes will continue to mold storylines centered around and involving Summer, even if Grammer is forbidden from telling us anything about Rick and Morty season 5. She shared that she loves the writing on the show and she'd "like to see [Summer] trying to find more crusades that makes her stand out" — entirely because they sound like they'd be fun to watch. Grammer did confirm, at least, that Summer isn't killed on season 5 — and she doesn't want that to happen ever. "I love playing Summer," she said.
Catch the Adult Swim Festival replay on the Adult Swim YouTube page. Stay tuned to Looper for more exclusive coverage of Rick and Morty, with more Adult Swim coverage in the mix soon.