Why Spencer Grammer Thinks The Pandemic Is Like This Rick And Morty Episode - Exclusive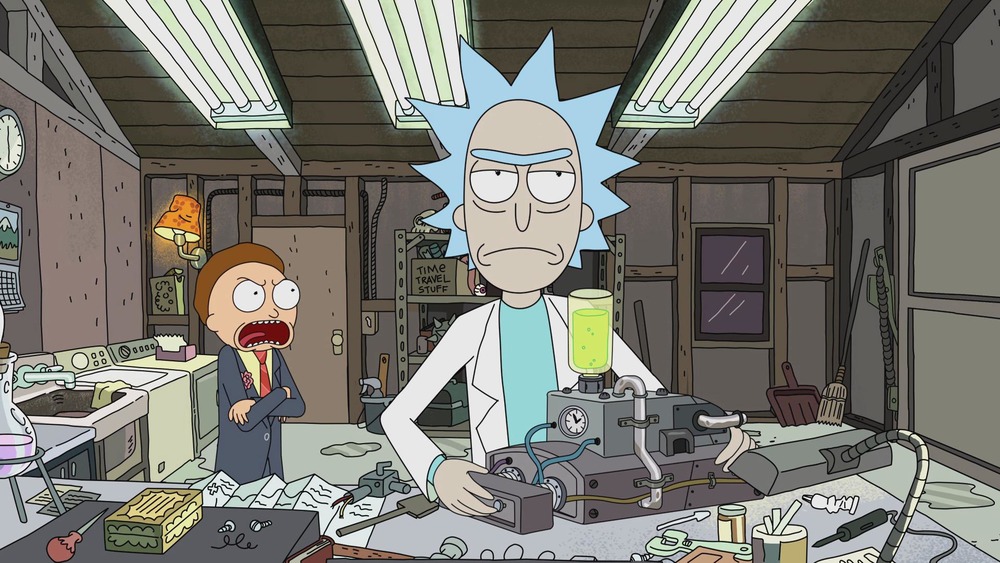 Adult Swim
To celebrate the Adult Swim Festival held in mid-November 2020, Looper spoke with Spencer Grammer, the voice of Summer on Rick and Morty, in an exclusive interview. When we asked her about favorite episodes, Grammer thought for a bit and had a few ready. She loves "Rest and Ricklaxation," where they all go to a spa; "Rattlestar Ricklactica," with all the snakes; and the widely beloved "Tales from the Citadel."
During this discussion, "Rick Potion No. 9" came up — another favorite of Grammer's, and one that resonates a little differently these days. The episode sees Morty, infatuated with Jessica, ask Rick for a love potion to use at the Flu Season Dance. Rick begrudgingly provides one — based on the DNA of vole, who mate for life — before offering an unheard warning that it's not safe if the target has the flu. Morty splashes the potion on Jessica, and it works perfectly ... until she sneezes. A few minutes later, it spreads throughout the school, and now everyone is infatuated with Morty. Not long after that, it spreads throughout the world. Rick's repeated attempts to fix this only cause more problems and mutations, leading to a world populated by grotesque monsters dubbed "Cronenbergs."
If parts of that sound familiar, Grammer has the same thoughts.
Well, at least we're not all Cronenbergs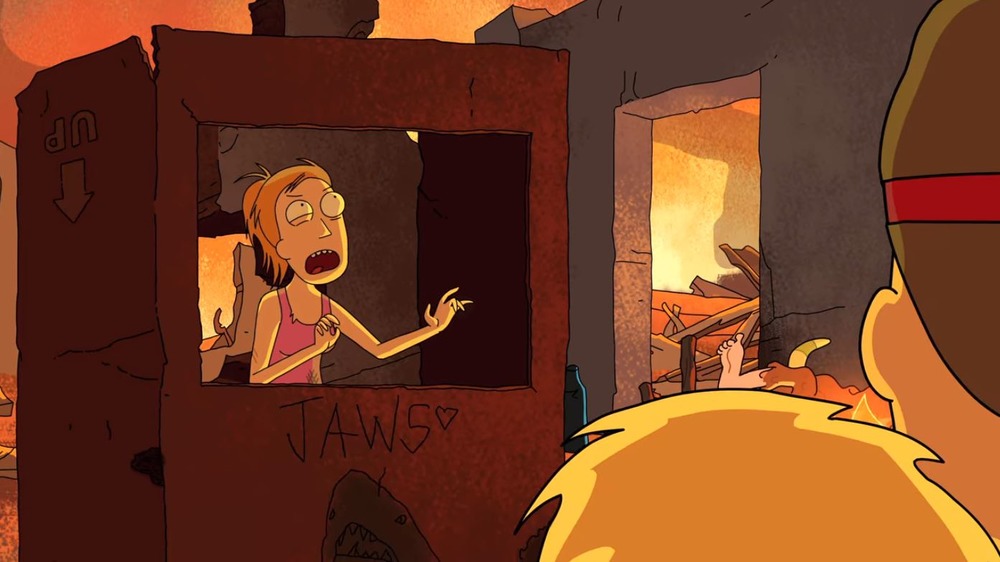 Adult Swim
"There's some pertinent s*** in there, right?" Grammer said of the episode. "The flu season happens and all these people get changed." That hits a little too close to home these days. As Grammer noted, "It's a pandemic, right? We're living in one now!" 
Of course, in the episode, Rick and Morty have an option we don't. "They had to leave the world and build another reality," Grammer said of the moment that's as traumatizing as it is hilarious.
Grammer, herself a fan of Rick and Morty who occasionally recounted episodes in detail during our interview, has a fondness for Summer's part within "Rick Potion No. 9," which premiered in January 2014. "Even when they're in that Cronenberg world, she's still performing versions of movies for her parents to enjoy," said Grammer, also pointing to Summer performing the "dolls eyes" monologue from Jaws in the post-credits scene as a highlight. Even outside her own line readings, Grammer cited the "I! Love! Morty!" chants as a high point as well.
Catch the Adult Swim Festival replay on the Adult Swim YouTube page. Stay tuned to Looper for more exclusive coverage of Rick and Morty, with more Adult Swim coverage in the mix soon.