How Rick And Morty's Summer Changed Because Of Spencer Grammer - Exclusive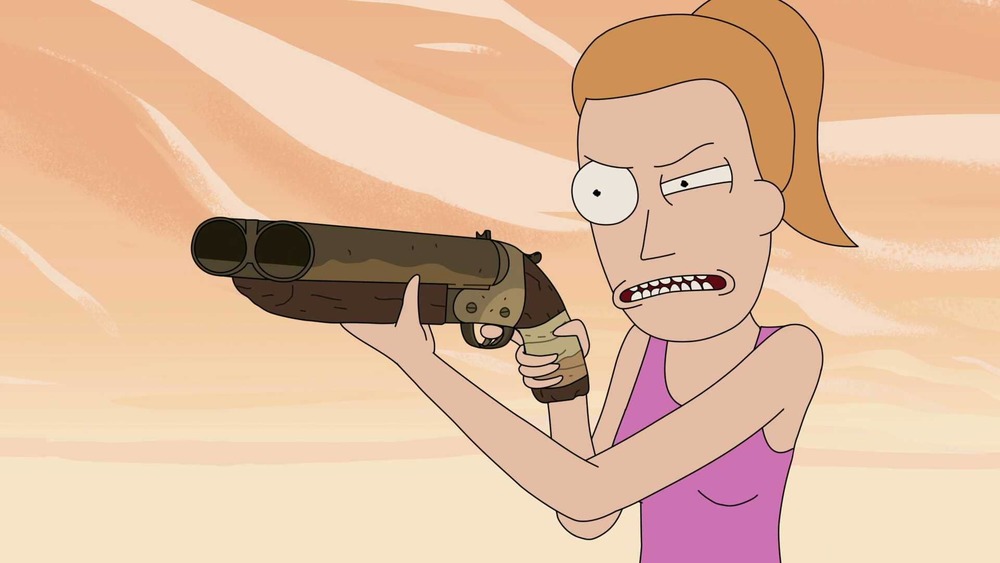 Adult Swim
In celebration of this year's at-home Adult Swim Festival, Looper took some time to interview Adult Swim talent — specifically, Spencer Grammer, the voice of Summer Smith on Rick and Morty. 
The older sister of Morty (voiced by series co-creator Justin Roiland) and maybe the closest thing the Smith family has to someone "normal," Summer has evolved from a side character to an integral part of the titular duo's dimension-hopping adventures ... even if she's still a little too interested in getting the approval of her peers. 
The evolution of Summer was gradual, so we asked Grammer if she could pinpoint any moments where she noticed her role was changing. She didn't notice any specific moments or episodes, saying, "I just kind of came in and did my thing." Rick and Morty co-creator Dan Harmon, however, saw something special in Grammer's performance. Grammer told Looper that on various panels, Harmon "explained that, in some ways, some of the performance that I had given enabled them to want to build Summer more as a character."
For Grammer, knowing that she influenced the evolution of a character just by being herself and exhibiting her voice-acting talents was a true honor.
"I maybe wasn't necessarily aware that I was having that kind of an influence at all, but I love voicing Summer and I love acting. So it's really lovely when you do something that you love and other people can find inspiration from that too," she said.
So, while Grammer may not be able to note the exact moment when Summer became more than just Morty's older sister, it's validating to know her performance and work ethic influenced the character. "I come in to every job that I do, and particularly Rick and Morty, to do the best work that I can to push my boundaries and to make people laugh," she shared.
Influencing the role and seeing herself in Summer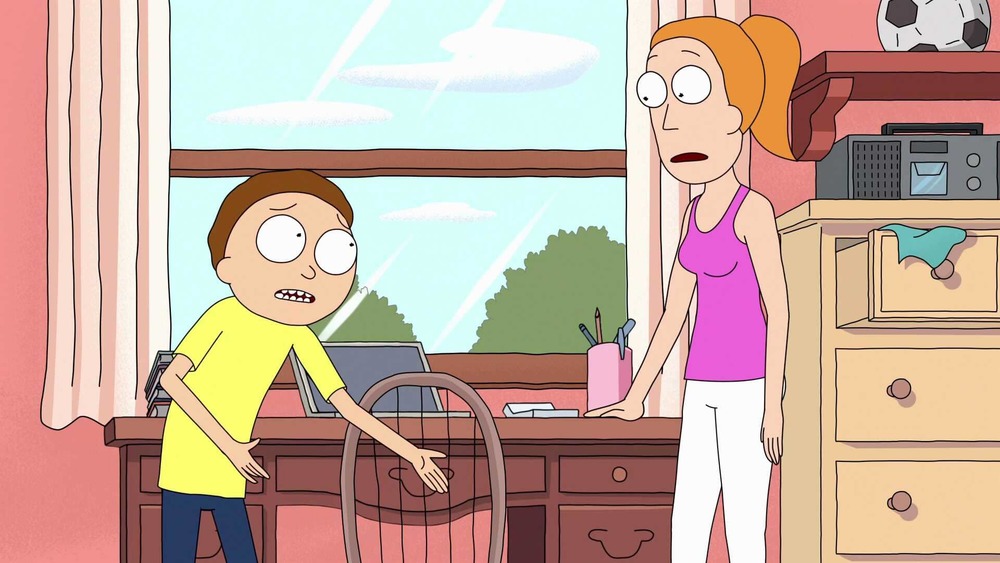 Adult Swim
Grammer may not have consciously influenced Summer, but her solid and eerily accurate portrayal of a teenager went a long way. When asked how much of herself she sees in Summer, Grammer responded with a laugh, "Oh, loads."
"I was not necessarily popular, ever. And I do feel like Summer's really trying. She could be popular, but she's just not 'hot enough.' And she's got a weird-enough brother that it just doesn't work. She's also probably just too smart to really buy into having to be popular," Grammer elaborated. She did emphasize the differences between herself and Summer — "My favorite color isn't pink, much to other people's dismay, it's probably black," Grammer noted — but also mentioned that there's "a lot of Summer in me and vice versa."
Getting into the headspace of voicing a teenager isn't all that hard for Grammer either. "I don't know if I ever got out of the headspace of a teenager, to be honest," she admitted, going on to share that her relationships with her parents and her son Emmett have shaped her life in a major way. "I became a mom nine years ago, and even saying that sounds crazy to me. It's given me a deep appreciation for my parents because I honestly thought they knew everything," said Grammer. "What I learned was that no one knows anything — you just think that they do. We're all just pretending that we're grown-ups."
Grammer also shared that she's discovered the teenage desire to leave your home and do something better is a driving force that never quite leaves — another source of connection between herself and Summer. "That, and I guess the mood swings," she added with a laugh.
Catch the Adult Swim Festival replay on the Adult Swim YouTube page. Stay tuned to Looper for more exclusive coverage of Rick and Morty, with more Adult Swim coverage in the mix soon.