The Breaking Bad Episode Betsy Brandt Finds Impossible To Watch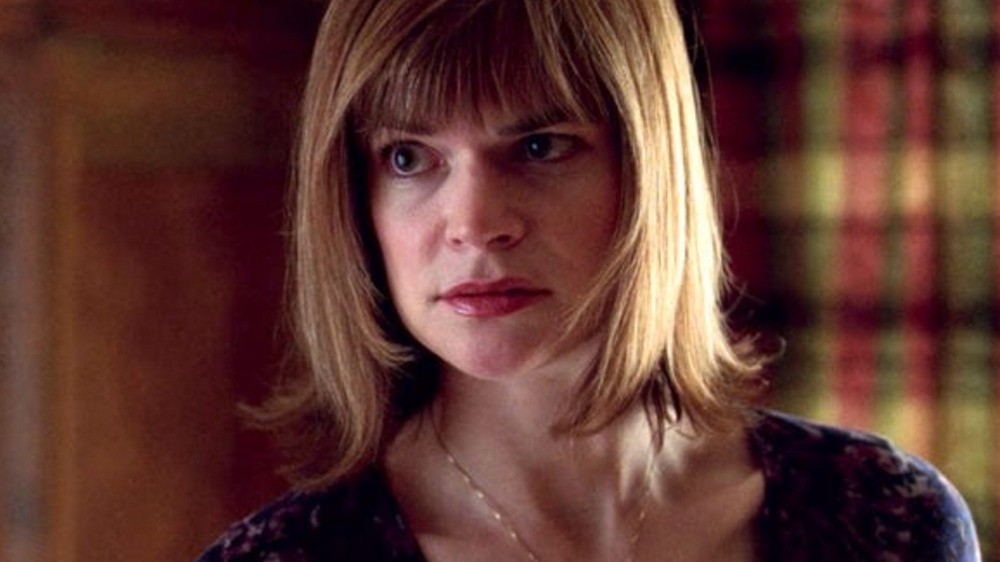 AMC
Few TV shows have taken the world by storm like Breaking Bad. Even though the dark and tightly-plotted tale of Walter White (Bryan Cranston), a high school chemistry teacher turned meth kingpin, concluded seven years ago, Breaking Bad's legacy still looms over the television landscape, not just as a pop culture touchstone but also, quite frequently, as a TV show where seemingly every episode lined up to create the perfect overall story, with a truly satisfying conclusion.
While Breaking Bad was intentionally filled with awkward, uncomfortable, and shattered family relationships and friendships, one of the most important dynamics in the series was between the Whites — Walter, Skyler (Anna Gunn), and Walt Jr. (R.J. Mitte)— and Walt's in-laws, comprised of Skyler's sister, Marie Schrader (Betsy Brandt) and her DEA husband, Hank (Dean Norris). Any kind of friendship between a drug lord and his DEA brother-in-law is fated to go south, of course, but that made it no easier to watch when the show's second-to-last episode, "Ozymandias," saw Hank brutally murdered. 
Horrifying as this sequence of events might've been, "Ozymandias" continues to be ranked by many fans as the best episode of the entire series. Surprisingly, at least one person closely connected to Breaking Bad has never watched the full episode, though — and that's Betsy Brandt. Here's why. 
Betsy Brandt still hasn't watched the entirety of 'Ozymandias'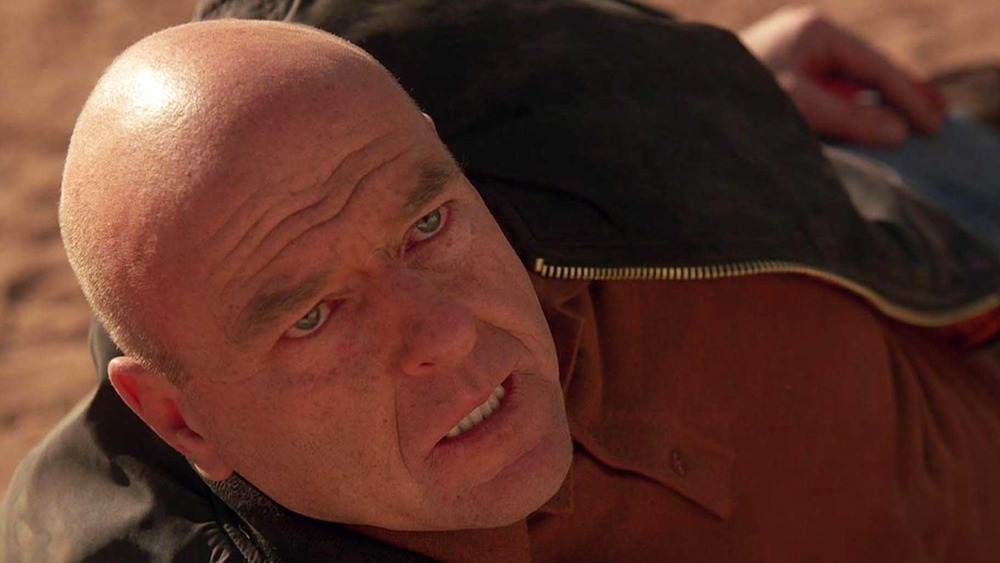 AMC
Part of what made Hank and Marie's relationship so convincing on screen, as Betsy Brandt told Collider in 2020, was the real-life friendship between she and Dean Norris. Even back when they were filming the first episode, the connection was there. Describing the marriage of the Schraders, she said, "I love Dean Norris. I love him so much – as a person, as an actor – but I love that we got to be part of that story that was so beautiful. And there's a lot of sadness there, you know? I think they desperately wanted kids. Couldn't have them. But they are so there for each other and it's unconditional."
This is why, despite the fantastic acting and writing that defines "Ozymandias," Brandt still can't bring herself to go through the whole thing, because she knows exactly what happens. ""When I first got that script, and Moira Walley-Beckett wrote it, and the cast was reading it and then we were emailing each other, and I really put it off," she said. "I put off reading it where he is killed." 
Explaining further, she said that, at first, not reading it was a way to convince herself that Hank wouldn't die: "Like a child I said, 'If I don't read it, could it maybe not happen?' And so much of that was me as the actor, but also as a fan of the show. That world shifts if Hank's not in it. Not just for Marie, for everyone, for the entire story and just that world. That world is better if he's there. And such a testament to the writers and to Dean that I felt such a loss. And then also, Marie just loved him, still does. So that was so hard for me to do. I still haven't watched that whole episode. I just can't do it."
Regardless, Brandt certainly gave her all to the character of Marie, and played a key role in a saga that has gone down as one of the all-time great TV shows.