Bryan Cranston Reveals Whether He'd Ever Play Walter White On Better Call Saul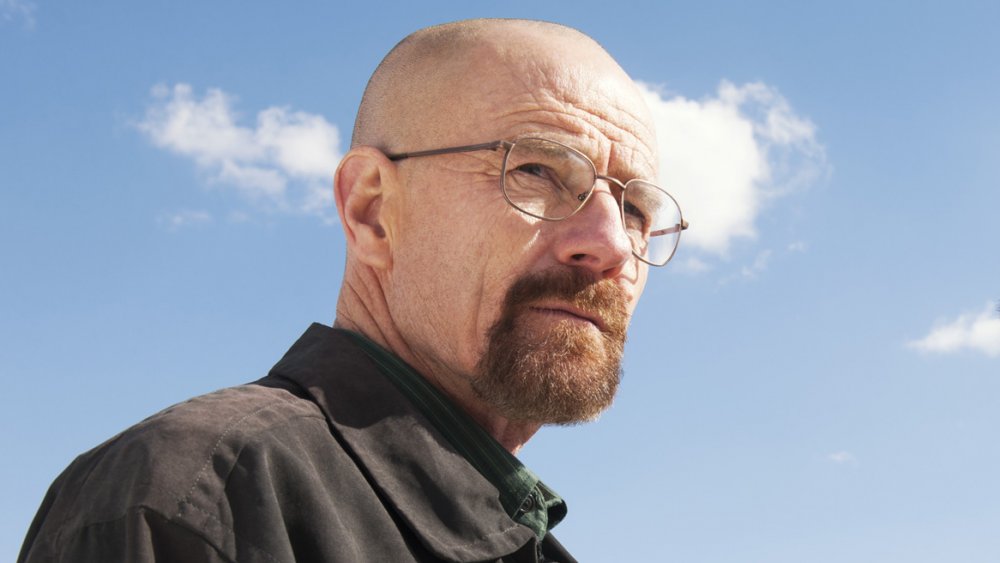 AMC
Could we ever see the long shadow of the infamous Heisenberg cast over a future installment of Better Call Saul? According to Bryan Cranston, you'd better believe it.
During a recent interview with Collider to promote his upcoming Disney+ original film The One and Only Ivan, the Breaking Bad star put a decisive end to the speculation as to whether he would ever step into the shoes of high school chemistry teacher-turned-drug lord Walter White for acclaimed spin-off series Better Call Saul. "I would be in it if [creator] Vince Gilligan and Peter Gould, who are co-executive producers on it, wanted me to be in it," Cranston said "I would do it in a second. But it hasn't happened yet, I can tell you, and we'll see. I don't know. There's one more season to go, and we'll see what happens!"
Cranston's statement shouldn't come as too much of a surprise for more than one reason. Gilligan, by all accounts a creative genius and a class act, is known to command towering levels of respect and loyalty from his stars; Aaron Paul, who portrayed Walter's hapless partner Jesse Pinkman on Breaking Bad, has stated flatly that he "would do anything Vince asked [him] to," and Cranston himself has said that he owes his career as it now exists to Breaking Bad. For that matter, Cranston already returned to reprise the role of Walter White for a brief flashback scene in last year's El Camino: A Breaking Bad Movie, which followed up with the fate of Jesse Pinkman after the events of the series — not to mention the fact that this isn't the first time he's expressed his willingness to appear on Better Call Saul. 
Way back in June 2016, between Saul's second and third seasons, the star spoke on the Rich Eisen Show about possibly returning. "If they were to call me and say, 'We have this idea, we'd like...' I would say, 'Yes, you don't have to finish the pitch. I'm there, what do you want me to do?'" Cranston said at that time. "I know how careful they are and proprietary they are with those characters and those storylines, and it wouldn't be something, 'Oh, isn't that kind of a stunt casting kind of thing.' It would be something kind of unique and obscure and creative, and I'm all in."

Bryan Cranston could return to the Breaking Bad universe in a different capacity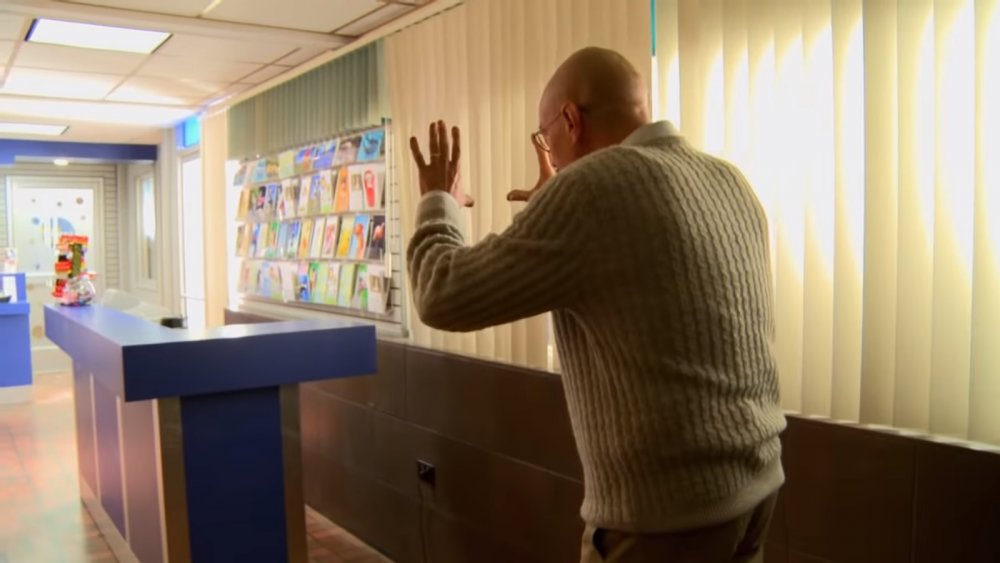 AMC
Casual fans might not have been aware, but Cranston actually directed three episodes of Breaking Bad, and hardcore fans will be quick to tell you which ones: Yhe season 2 premiere "Seven Thirty Seven," the season 3 premiere "No Más," and the ninth episode of season 5, "Blood Money." This was no mere lark for the actor; he directed several episodes of Malcolm in the Middle during that show's run, plus episodes of Big Day, The Office (yes, really), Modern Family, and Sneaky Pete. He's even helmed a pair of features, 1999's Last Chance and the 2006 TV movie Special Unit, and as long ago as that same 2016 chat with Eisen, he's made known his desire to helm an episode of Better Call Saul.
It's an itch that he reiterated his need to scratch in this latest interview, wherein he revealed that Gilligan has been trying to get him on board to helm an episode since the series began. "I have been asked to direct an episode every single season, and it just didn't work out because of a commitment to doing a play or doing a movie or something, so I wasn't able to section out the times available," Cranston explained. "But I do love the show. I think it's a fantastic show."
Let's hope that the stars align for this to happen, because Gould, who knows a thing or two about Cranston's directorial style, stated in his own sitdown with Collider this past June that he thinks it would be a match made in TV heaven. "I'd love to have Bryan direct an episode," Gould said. "I got to write an episode [of Breaking Bad] that Bryan directed, and I was on set with him every day, and it was a wonderful experience. He's a magnificent director. He's one of the few directors who has a facility for the lightest comedy and the darkest drama. He's remarkable."
Somehow, that doesn't surprise us. The sixth and final season of Better Call Saul is expected to air on AMC sometime in 2021.