This Is The Best Breaking Bad Episode According To Fans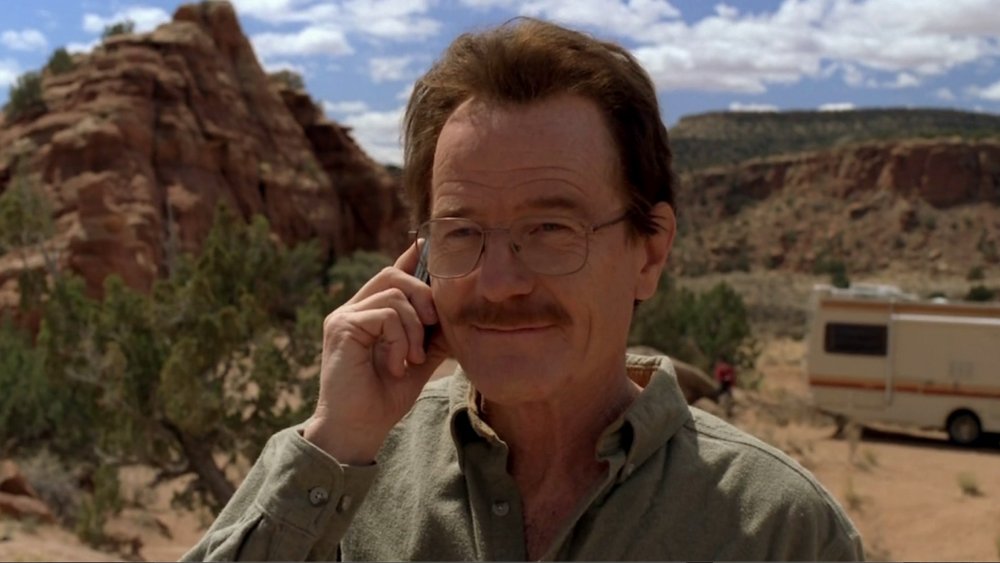 AMC
Five seasons. 62 episodes. That's all fans of AMC's harrowing crime drama Breaking Bad were treated to between the years of 2008 and 2013. And as far as episode runs go for wildly popular TV shows, most would agree that Breaking Bad's was shorter than it might have been, given the popularity. But from that 62-episode run, series creator Vince Gilligan and his crack writing team crafted a singular small-screen masterwork that ranks among the best in television history — one who's monumental legacy will likely never fade.
The story follows Walter White (Bryan Cranston), a mild-mannered New Mexico chemistry teacher who, after being diagnosed with terminal cancer, begins manufacturing crystal meth as a means to provide for his family after his death. What comes after is a shockingly brutal, emotionally-wrenching rise to criminal infamy the likes of which television viewers had never before seen, with Walter unleashing unholy havoc on the lives of any and everyone who comes into his orbit. That list of victims includes small-time drug lords, his long-time criminal partner, full-blown cartel heavies, and the members of his own family. Even in what seemed like a tragically abbreviated run on AMC, watching the fateful rise and devastating fall of Walter White was, for most fans, a satisfying catharsis.
Unlike so many other great shows that sparkle and fade as they age, Breaking Bad was arguably at its very best in its final season. Die hard fans of the series recently took to Reddit to discuss the greatest episode of all time, and several members of the forum agree the season 5 tour de force titled "Ozymandias" is Breaking Bad's best.
'Ozymandias' may well be one of the best episodes of television ever aired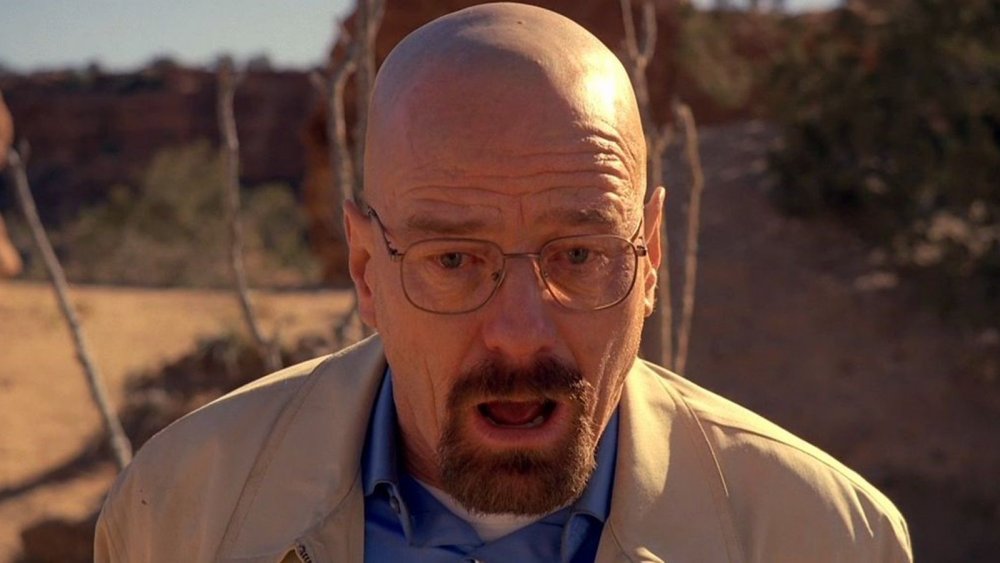 AMC
For the record, Rian Johnson is a big part of the episode's success. And yes, "Ozymandias" was directed by the man behind 2017's brilliant, but absurdly divisive Star Wars: The Last Jedi. 
However you feel about Johnson's take on the Skywalker Saga, the director was at his absolute best with his third and final turn in the Breaking Bad director's chair, imbuing "Ozymandias" with a propulsive, stylish energy both caustically fatalistic and utterly engrossing, a combination which made the episode as sickening to sit through as it was intensely satisfying. Given that the saw Walt's carefully constructed temple of meth crumble to dust, the tragedy unfolds in truly visceral fashion, opening with a heartbreaking flashback, and ending in a place almost too dark to fathom. The soul-crushing moments in between find Hank (Dean Norris) meeting a bloody end, Walt damning his former partner Jesse (Aaron Paul) to a bleakest of fates, forever alienating his family in a brutal encounter as emotionally violent as it was physical, and kidnapping (and later abandoning) his infant daughter. Eventually it sees Walt taking leave of New Mexico with a little help from "the Disappearer."  
Not surprisingly, "Ozymandias" features some of the greatest acting in Breaking Bad history, too, with Bryan Cranston's dexterous turn running the gamut of human emotion. Fittingly, both he and Anna Gunn (Skylar) netted Emmy's for their work here. 
All in all, "Ozymandias" took Breaking Bad's pulse-pounding, lump-in-you-throat formula and turned it up to 11, delivering a towering, sweaty-palmed hour that's as gut-wrenching today as it was when it aired almost a decade ago. And even then, it just felt too big for the small screen. Look upon Vince Gilligan's works, ye mighty, and despair.
Breaking Bad fandom continues to be awed by Ozymandias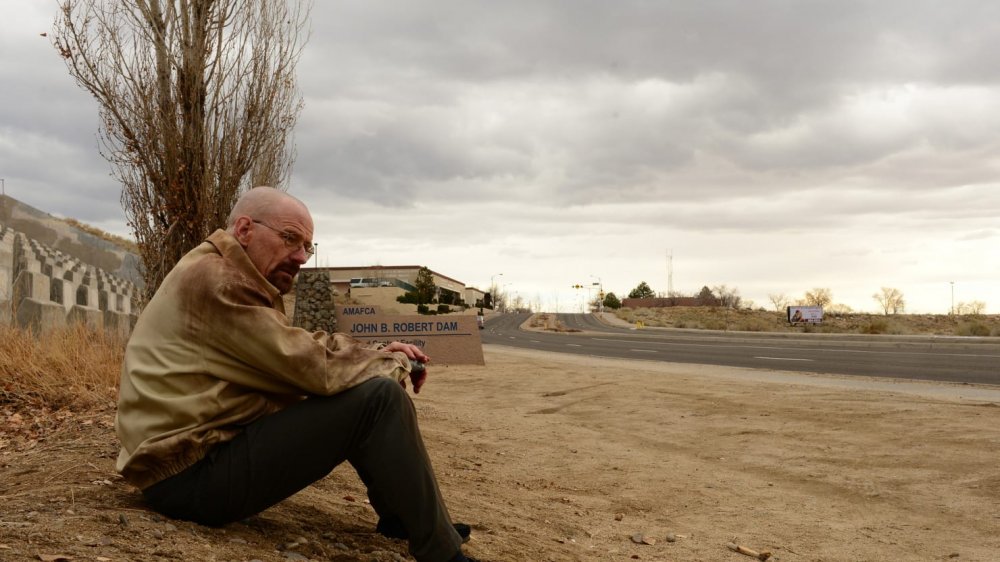 AMC
According to fans, "Ozymandias" is not only the best hour of Breaking Bad, but legitimately ranks among the best aired by any series, period. Their case for "Ozymandias" as the landmark series' finest is actually pretty hard to argue against too, as many positively gush over the episode in the Reddit forum, in a thread titled "Probably the best episode ever made" — but according to RadRadical1, "probably" is an understatement. "This isn't a probably. It is the greatest episode of television ever made. The catharsis of the payoff after 7 years and the impact is has on the SERIES, not just the season, is really unmatched. Watching it live left me stunned."
Rarecandy31 clearly agrees, particularly about the episode's payoff. "If the fallout from everything that came before was not perfect, the entire show would suffer forever. This episode brought the reckoning that had been building for years. Not only is it arguably the best episode of the series, it is the most important." Redditor bri1984 is clearly on board with that assessment too, stating bluntly that, "It's the standard against what all other shows are rated against. Ozymandis is 10/10."
As some fans keying on Walt's showdown with his family, others nod toward the brilliance even of the episode's title (taken from a Percy Bysshe Shelley poem about the fall of Ramesses II's Egyptian empire), the "Ozymandias" praise continues throughout. Heck, even some of the naysayers admit it's crafted of the highest quality, with trevxrbelmont relenting, "i didn't like this episode personally, but objectively it's a work of art."
Somehow, "work of art" still falls short of what Gilligan, Johnson, and the Breaking Bad team accomplish with "Ozymandias," crafting a truly daring hour of television that all but ensured their own small screen empire would never crumble.