The Hilarious Scene In The Boys Season 2 That Always Gets Fans Laughing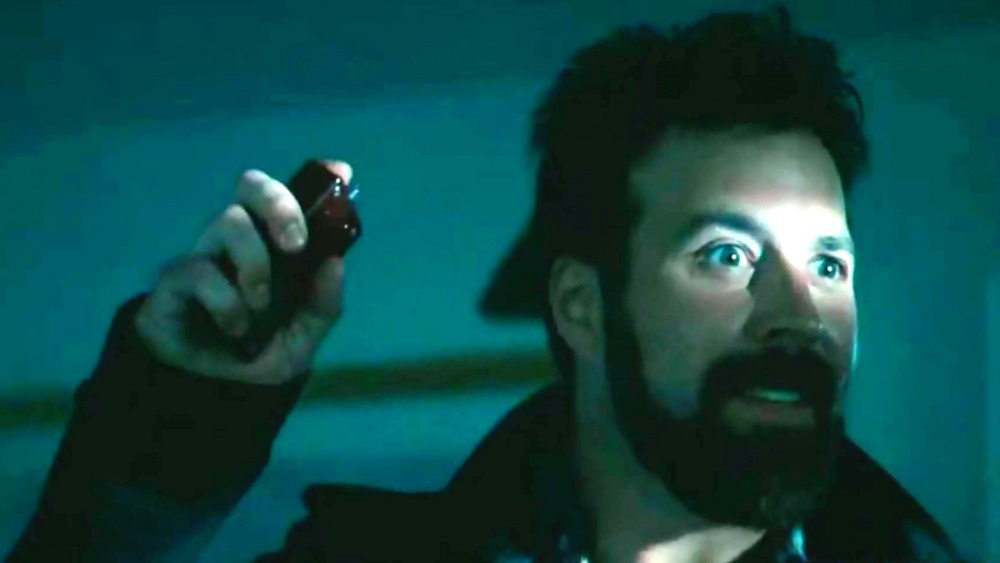 Amazon Studios
The Boys can be dark and disturbing at times, but it can also be really, really funny. 
The Amazon series sets its sights on the zeitgeist's current fascination with anything related to superheroes. From the fact that the actual superheroes star in their own major blockbusters (that also apparently get rewrites from Joss Whedon) to how every aspect of these heroes' lives become commodified to sell products, the show takes no prisoners, either Marvel or DC. Then again, what would you expect with Seth Rogen as an executive producer?
In fact, some of the most hilarious moments on the show come when you least expect them. The season 2 premiere features a sequence flipping through TV stations. Among the channels, you'll spot Rogen himself fondly remembering Translucent, who's just been killed by Hughie and the rest of the Boys. The next clip features what many fans consider to be one of the funniest scenes in the entire show, and it's all thanks to one very committed impression.
Fans love the Billy Butcher impersonator on "A Close Look With Chris Hansen"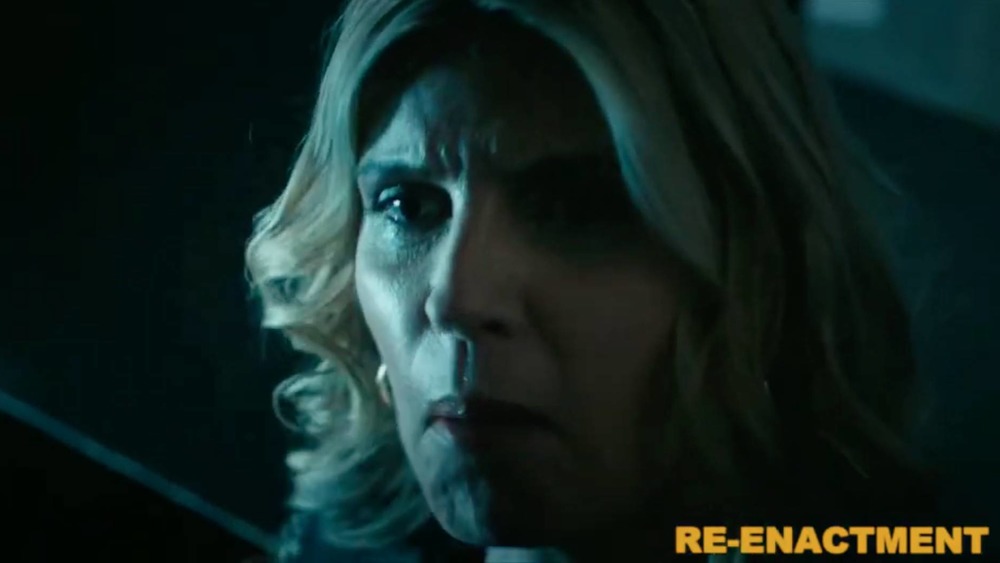 Amazon Studios
The scene in question is quick, but it leaves an impression. It's all part of a fictional TV series called A Closer Look With Chris Hansen. The scene portrays a fictionalized account of what we saw in the last episode of season 1. In actuality, Homelander is the one who killed Madelyn Stillwell, but in this TV program, Billy Butcher does the deed, thereby framing him for one murder he didn't actually commit. 
The clip shows a Madelyn impersonator pleading for her life as a Billy impersonator waves an explosive trigger in her face. In addition to letting the audience know how Billy is now going to be viewed by the public in the upcoming season, the scene also works for just how hilarious it is. For starters, the actor doing an impression of Billy Butcher nailed it down pretty much perfectly. There's also the instantly quotable line of "Shut your trap, you dumb bird, or else I'll bollocks you." While Billy Butcher is certainly known to say "bollocks" from time to time, it's important to point out that's it's... well, not a verb. 
For more laugh-out-loud moments from The Boys, make sure to check out the behind-the-scenes bloopers from the show's first season. It's the perfect way to put yourself in a better mood if you need a pick-me-up.