Seth Rogen And Evan Goldberg Adapting Comic The Boys For Amazon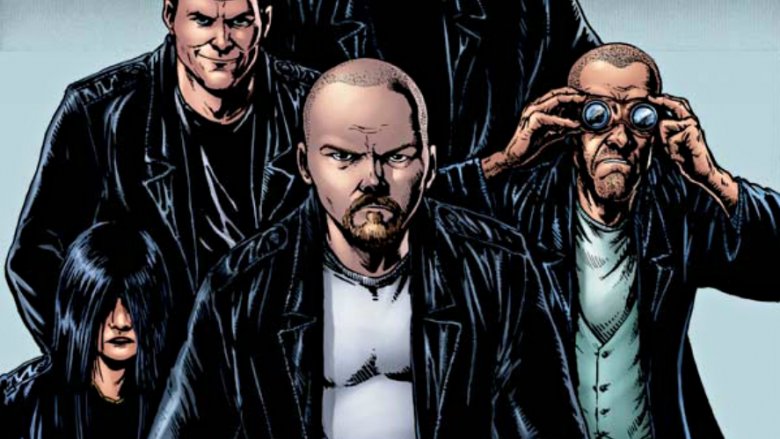 Dynamite Comics
Seth Rogen and Evan Goldberg are about to add another comic book adaptation to their resumes.
Deadline reports that Amazon greenlit the superhero drama The Boys with Supernatural creator Eric Kripke as showrunner and the Preacher duo of Rogen and Goldberg as executive producers and directors.
Based on the comic book by Preacher creator Garth Ennis and Darick Robertson, it's set in a world where superheroes embrace the darker side of their fame. The Boys centers on a group of vigilantes who are on a mission to bring down corrupt superheroes using only their "blue collar grit" and lack of sympathy for their targets. The comic ran from 2008 and 2012 and spanned 72 issues.
"In a landscape saturated with superhero shows, The Boys is the next evolution in this popular genre," said Amazon Studio's Sharon Tal Yguado. "With Eric, Evan, Seth and Original Film all behind this series, we are excited to adapt this popular comic, from the visionary minds of Garth Ennis and Darick Robertson, for television."
Just like Preacher, which took 16 years to make it to AMC, The Boys has been in development for a long time. During the past nine years, a movie has been in the works at Columbia and Paramount, and the TV adaptation was originally set up at Cinemax. 
The series is slated to begin filming in the spring of 2018 and expected to premiere in 2019.
Rogen and Goldberg are also developing Robert Kirkman's Invincible comic for Universal Pictures.