The Greatest Ben Moment, According To Ozark Fans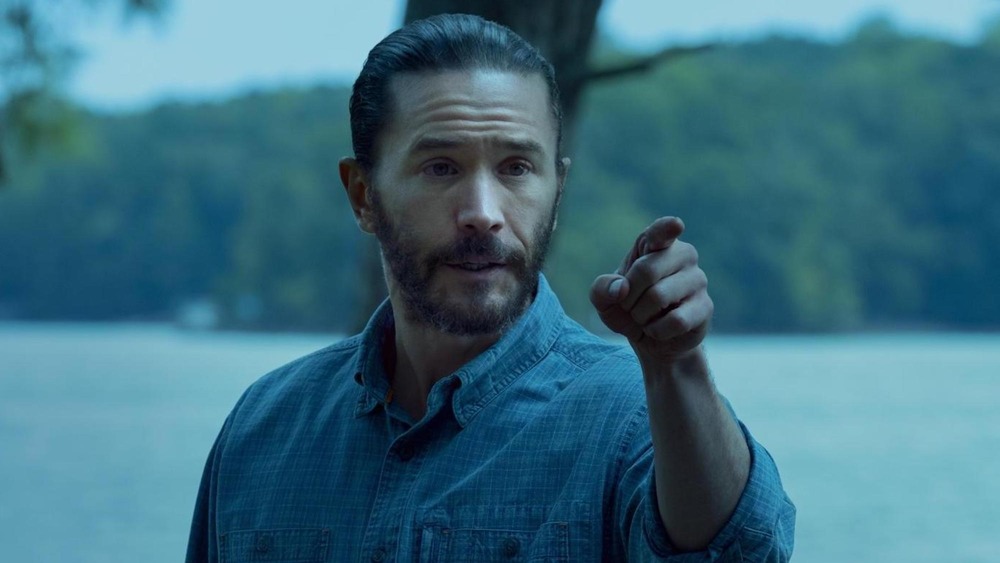 Netflix
Throughout its first two seasons on Netflix, the pitch-black crime drama known as Ozark tested the wills, and frequently broke the hearts of, its fan base. Fans found little solace in the series' emotionally-bruising third season either, and with carnage undoubtedly ahead in Ozark's upcoming fourth and final season ... well, the series may well go down as one of the bleakest in history. That fact will likely remain true even if things don't go quite as bad as expected in Ozark's fourth season, because the season 3 story arcs were beyond bleak across the board, with Marty (Jason Bateman), Wendy (Laura Linney), Ruth (Julia Garner), and the rest of the Ozark crew being tested and tortured in ways no viewer could've anticipated. 
Still, few season 3 arcs were quite as nerve-racking as the one endured by Wendy's troubled brother Ben (Tom Pelphrey). The character made his Ozark debut in the series' third season premiere, and proceeded to complicate matters in dramatic fashion for the Byrdes, Ruth, Helen Pierce (Janet McTeer), and pretty much anyone else he encountered along the way. So much so, in fact, that his demise was actually set in motion by his own sister.
Needless to say, Ben's time in the Ozark narrative was the very definition of tumultuous. So too was the work of the actor who portrayed him, as the tricky role required Pelphrey to stretch his skills further than he ever had before. En route to wreaking havoc in the Ozarks, the actor also inspired some truly memorable moments for many of the show's key players. He even delivered a couple of the season's best himself, with many pointing to Ben's cab ride meltdown as a high-water mark for the entire series.     
Ben's cab ride reminisce is easily the character's best Ozark moment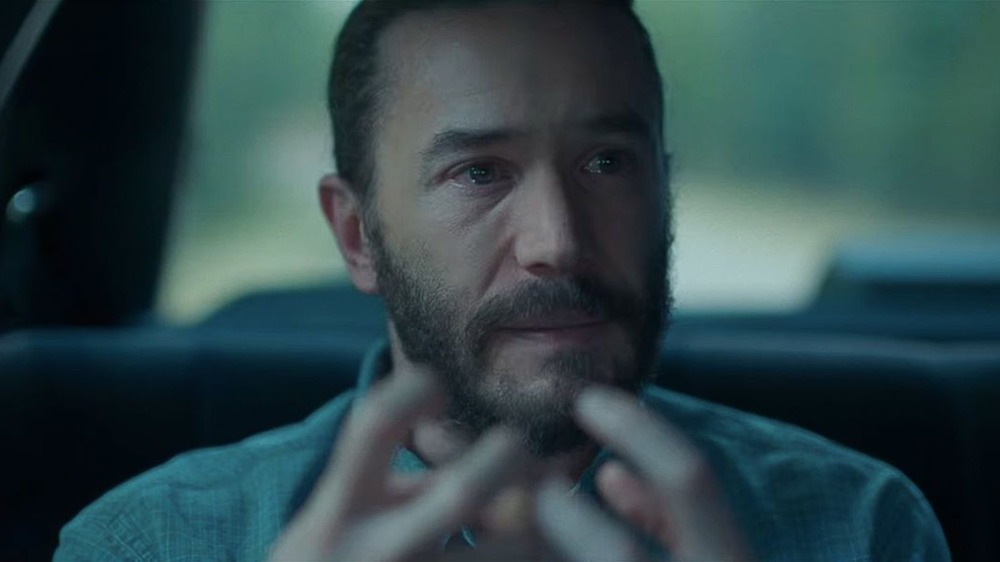 Netflix
That moment was one of several listed by an Ozark die hard in a recent Reddit post praising the work of the series' entire cast over its first three seasons on Netflix. And if you've seen the scene in question, there's little question of its potency, with Ben — long off his meds, fresh out of a psych ward, and entrenched in a devastating downward spiral — running a gauntlet of emotions, as he bestows his entire life view upon a near silent cab driver. 
To add to the moment's impact, we never actually see the cabbie's face as the entire scene is focused almost entirely on Ben in various forms of close-up. That approach not only forces viewers directly into the feverishly fractured head space of Ben himself, but puts Pelphrey's ensnaring performance front and center. For the record, his work in this moment is nothing short of show-stopping.      
The scene is made all the more heartbreaking when you factor in where Ben is headed in the moment, which is the lakeside home of Helen Pierce (Janet McTee). There, he proceeds to out Helen as a Cartel goon to her teenage daughter (Madison Thompson), and once that foolhardy deed is done, Ben's fate is sealed in ways that cannot be undone (though rumors persist that his demise has been greatly exaggerated). 
Ben's fate, of course, led to another of the series' finer moments in Linney's own side-of-the-road breakdown. And while the comments section in that Reddit post is largely concerned with Linney's season 3 work, and that of Pelphrey's other series costars, the fact that both of these key Ben scenes are listed in such prominent company is proof-positive the actor more than left his mark on the oppressively bleak Ozark landscape.