Why Helen And Erin Pierce From Ozark Season 3 Look So Familiar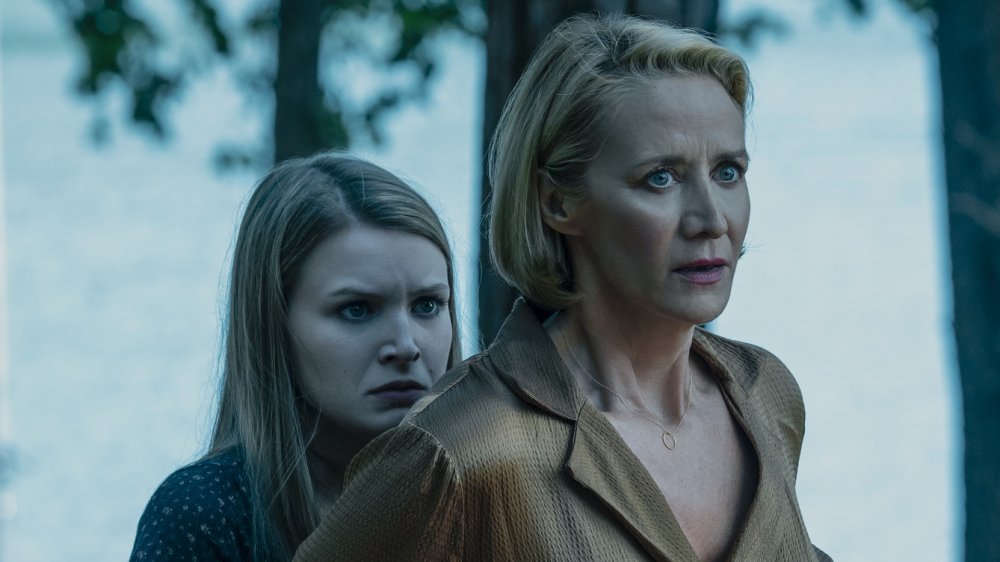 Netflix
Ever since Netflix transitioned from a DVD delivery service to a fully functional streaming platform, it's been producing some pretty incredible original projects, from dramas to comedies to documentaries. Starting with buzzy shows like House of Cards and Orange is the New Black, which brought in experienced directors and showrunners to spearhead these daring new projects, Netflix has always been willing to take big risks, and many of them have paid off handsomely. Shows like Stranger Things, Russian Doll, Master of None, and The Crown have garnered Emmy nominations and awards, and the streaming service has become bigger than ever.
Throughout, Netflix has produced several antiheroes in the vein of greats like Tony Soprano, Walter White, and Don Draper. These include the Underwoods on House of Cards, Danny Rayburn (Emmy winner Ben Mendelsohn) on Bloodline, and most recently, the Byrde family on Ozark.
Thanks to Netflix's excellent reputation when it comes to original content, the platform is capable of drawing some pretty big names, and Ozark is no exception. With Jason Bateman and Laura Linney starring as Martin "Marty" Byrde and Wendy Byrde, a couple who moves to the Ozarks to help launder money for a Mexican drug cartel, Ozark is full of complicated and unsympathetic yet gripping characters, even beyond the Byrdes. In the show's second season, the Pierce family entered the picture, and by the time the third season premiered on March 27, 2020, they were front and center along with the Byrdes.
Most viewers are pretty familiar with faces like Bateman and Linney, but Janet McAteer and Madison Thompson, who play Helen and Erin Pierce, respectively, might be harder to place. Here's where you've seen both of these actresses before.
Janet McAteer is an established British actress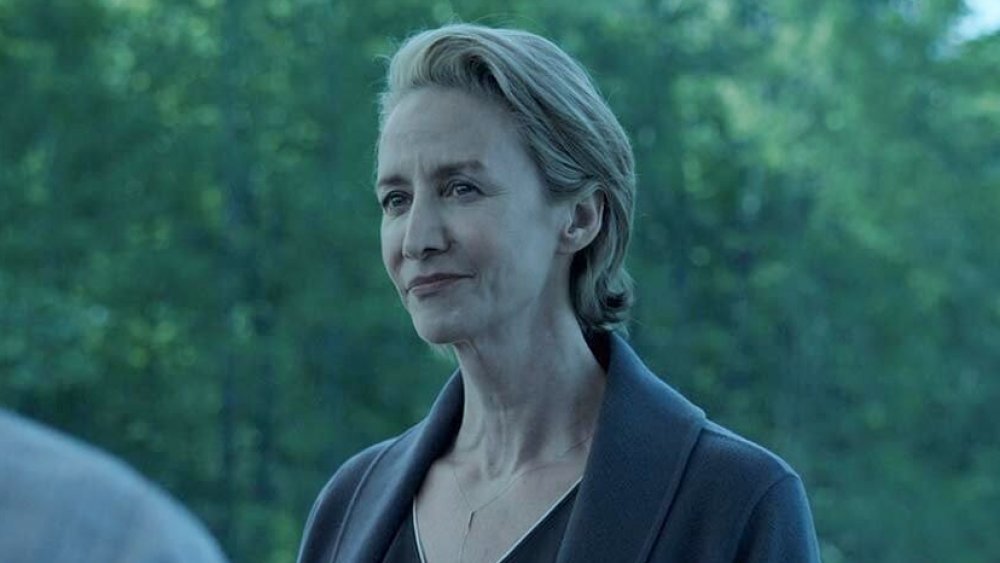 Netflix
Ozark is home to some pretty established supporting performers, including names like NYPD Blue's Esai Morales and Emmy winner Julia Garner, but Janet McAteer has one of the longest resumes of the group. As Helen Pierce, McAteer plays a lawyer who represents the cartel throughout two seasons of Ozark, but by the end of the third season, Helen has found herself in a dangerous situation from which there may very well be no safe way out. Throughout the season, Helen ingratiates herself to the Byrdes and keeps an eye on them for the cartel, but in contrast to her seemingly impenetrable tough exterior, the attorney ends up befriending Wendy, joining the matriarch of the Byrde family to sit outside, drink, and smoke while keeping watch over the family.
McAteer, an established stage actress who won a Tony for her breakthrough 1997 performance as Nora in A Doll's House, was awarded an OBE by the Queen in 2008, marking her status as British acting royalty. Just a few years later, she earned her first Academy Award nomination for Supporting Actress for her role in Tumbleweeds, a feat she would repeat in 2011 for her role in Albert Nobbs; she's also been nominated for several Emmy Awards for roles in shows like The White Queen and miniseries like Into the Storm.
A frequent collaborator of Glenn Close — the two appeared in both Albert Nobbs and Damages together — McAteer has also appeared in buzzy projects like Netflix's Jessica Jones (in the show's second season), Sorry For Your Loss, Maleficent (as the narrator), Me Before You, and more. Helen is definitely a complicated character, but McAteer is more than up to the challenge.
Madison Thompson is a promising young newcomer
After briefly appearing in the second season, Helen Pierce makes a grand return to the Ozarks in the show's third season, and this time, she brings her young daughter Erin with her after her messy divorce. A spirited young girl, Erin ends up in legal trouble when she gets caught at a party drinking underage with her boyfriend, but by the time the third season ends, she returns to her home in Chicago in disgust when she realizes that her mother isn't on the right side of the law after all.
Earning a featured role alongside an established actress like Janet McAteer must have been a huge get for Madison Thompson, a relative newcomer to Hollywood poised to book even bigger roles going forward. Thompson, who booked Ozark at just nineteen years old, has a pretty limited resume, starting her career with small guest roles on shows like Major Crimes and American Housewife in 2016. 2018 saw an uptick with a multi-episode arc on Kevin (Probably) Saves the World alongside star Jason Ritter, but it wasn't until 2020 that Thompson finally struck gold with Ozark.
If you want to follow along with Helen and Erin's journey this season on Ozark, the entire third season is available to stream on Netflix now. Ozark season 4 is currently unconfirmed, but after season 3's shocking ending, fans will want to see what the Byrdes do next.