Alison Brie Offers GLOW Fans A Tiny Bit Of Hope For The Future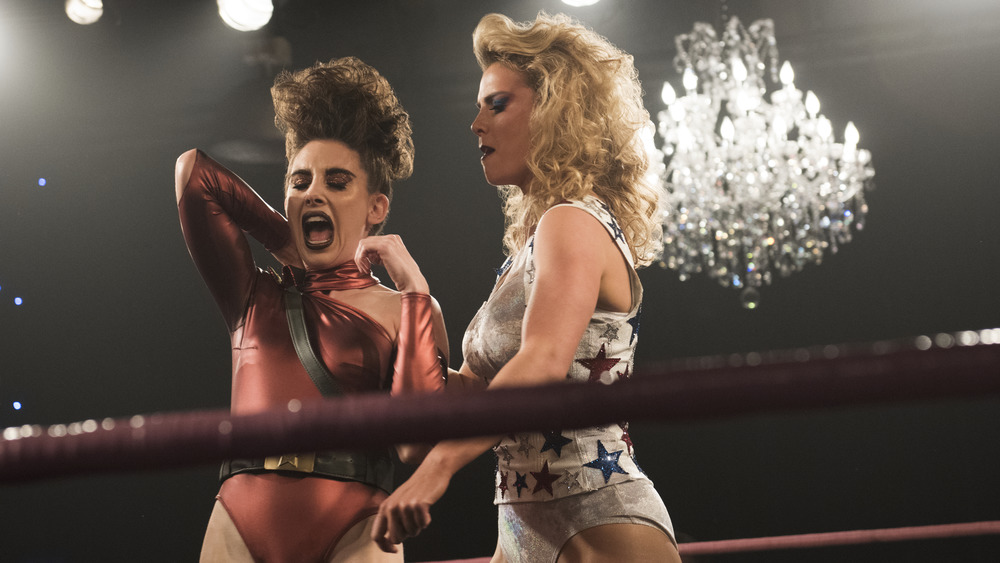 Netflix
Despite being a supremely unique show focused on women wrestlers, Netflix's GLOW — which first premiered in 2017 — found a huge audience, making it one of the streamer's biggest original series. Starring Alison Brie, Betty Gilpin, Marc Maron, and an extensive cast of talented actors, GLOW was repeatedly mentioned as a favorite of critics and audiences. 
Set in the 1980s, the show revolves around the Gorgeous Ladies of Wrestling, a syndicated women's professional wrestling program. Brie stars as Ruth Wilder, known to many as her wrestling alter ego, Zoya the Destroya, while Gilpin's character Debbie, also known as Liberty Belle, is usually the hero of the wrestling narrative. Maron plays Sam, the creator and director of the program, based on the real life creator of Gorgeous Ladies of Wrestling, Matt Cimber. 
Sadly, even GLOW couldn't survive the effect COVID-19 has had on Hollywood. Netflix announced the cancellation of the show in October, after previously renewing it for a fourth and final season. The series joins a slew of Netflix series surprisingly cancelled in 2020, with quite a few having been previously renewed as well. This has obviously been a huge blow to the creators and cast of GLOW, as well as fans who wanted to see more ... or at least, see the series get a fitting ending. 
Recently, Brie spoke about the cancellation, and the possible hopes of there being a final GLOW movie. If it happens, it seems, audiences might have to wait a while.
Alison Brie hints at a GLOW movie, but warns it could take a long time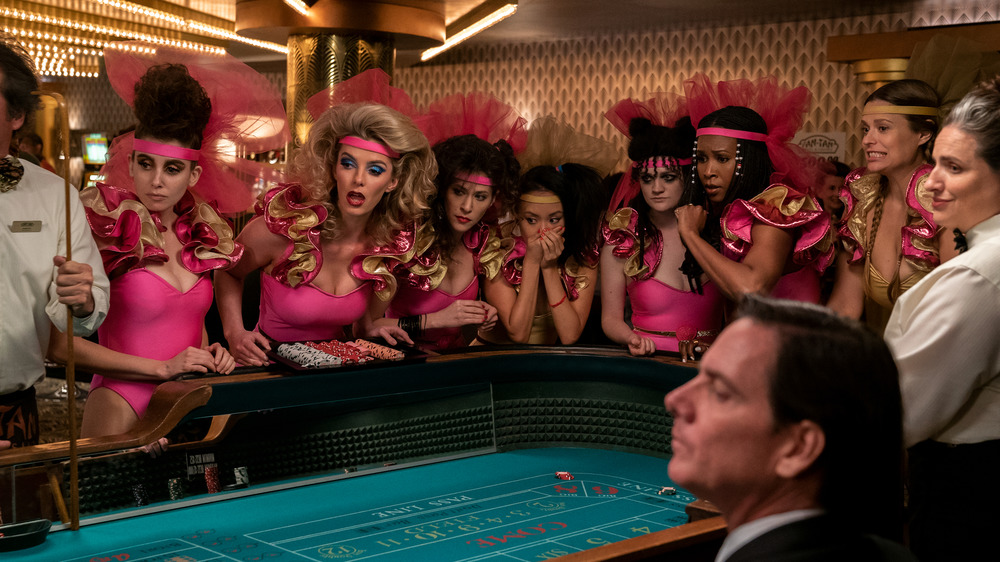 Netflix
In an interview with The Playlist for their The Fourth Wall podcast, Brie addressed GLOW's cancellation, and in particular, the hopes of a future movie to tie up plotlines, as suggested by co-star Marc Maron in a recent Instagram live. Maron proposed that Netflix give the show a two-hour finale to allow the show to wrap up its story, while also saving the streamer money.
Brie supported the idea of a movie being a great way to finish the show, saying that GLOW's creators, Liz Flahive and Carly Mensch, "are incredible writers. And they're so devoted to these characters that they created." But she remains wary about the real likelihood that it could happen, referencing "everything that's gone on this year and how difficult it is to get anything back into production with COVID." Considering Netflix has cancelled more shows than usual, to cut costs, it seems unlikely they'd so easily agree to this.
Along with GLOW, Brie is also a member of the cast of Community, another comedy series with a cult following that has "been trying to get a movie going for six years." 
Netflix has previously granted one cancelled series a two-hour final movie, in the case of Sense8 — after extensive protests in the face of the show's cancellation. They also offered a film to the team behind The OA, via Collider, but that particular team declined. Summing up her thoughts on a GLOW film, Brie said to fans, "Don't hold your breath because if it does happen, it might take a minute."