The Truth About Lagertha's Fate On Vikings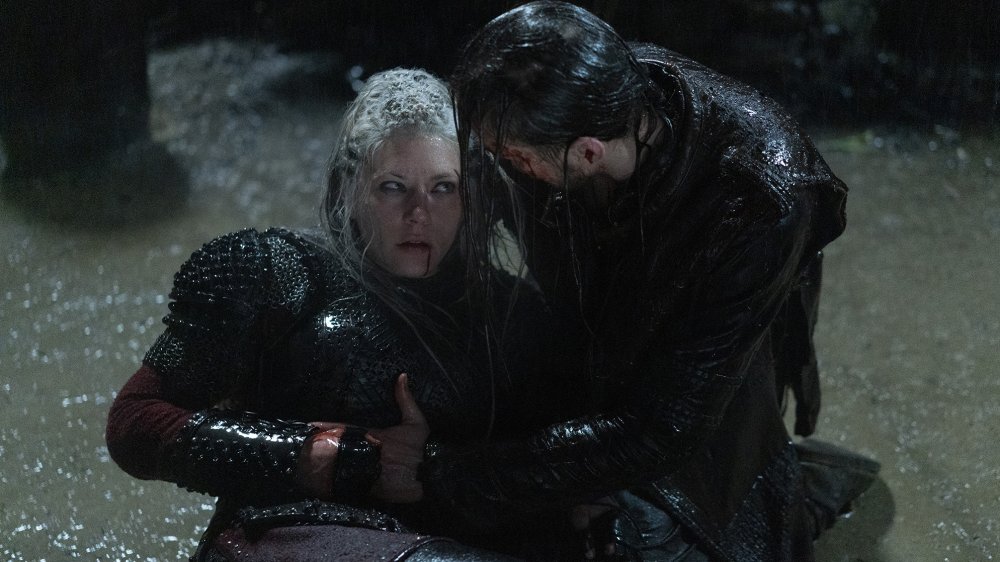 History Channel
Just like real Viking battles, the History Channel's popular series about these ruthless warriors has a high body count — and it doesn't play favorites.
Vikings' lead character and patriarch, Ragnar Lothbrok (Travis Fimmel), met a grim end in a pit of snakes, just one episode after his wife Aslaug (Alyssa Sutherland). And in the first half of season six, it was Lagertha (Katheryn Winnick) — former queen, current Earl, fierce shield-maiden (and, by the way, the reason Alyssa Sutherland left Vikings after season 4) — who joined her ex-husband in the afterlife, after Ragnar and Aslaug's son Hvitserk (Marco Ilsø) killed her during a drunken hallucination.
Although Lagertha's death was the toughest Vikings scene Katheryn Winnick ever shot, thanks to the rain, cold and emotional impact, she later agreed that that scene and the subsequent funeral made for a fittingly dramatic send off for Kattegut's bravest warrior. As Winnick told Entertainment Tonight, "As hard as it was emotionally, it also felt the timing was right [...] I felt I pushed her storyline as far as I can possibly take her." She also said that she told creator Michael Hirst, "as long [as] he'd give me a really epic death, something that people won't forget, I would be happy to be able to say goodbye to her."
But while she felt that Hirst ultimately delivered, the two didn't always see eye-to-eye over Lagertha's story. 
Lagertha wasn't supposed to be a central character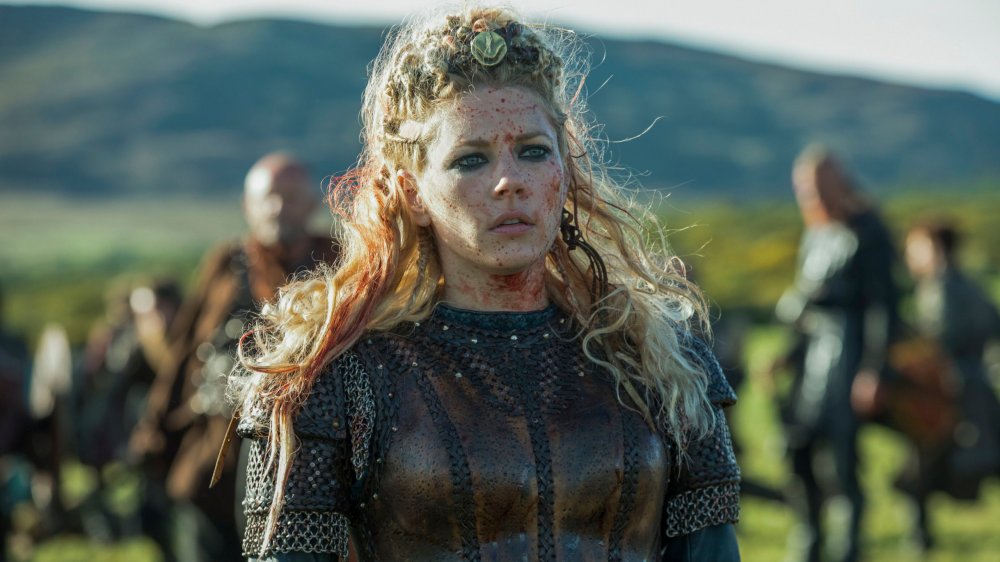 History Channel
Lagertha became a fan favorite, especially among female Vikings viewers looking for women warriors among all those burly, bearded dudes. But when Michael Hirst first envisioned the show, he didn't see a spot for Lagertha and other Viking ladies. 
In January 2020, Winnick told TVLine that when she first signed on to the series, she was told that Lagertha would probably only be around for a few seasons. "Michael Hirst made it clear that it's a show about the sons of Ragnar, it's a male demographic show, it's on History Channel, they're mostly males that watch it," she said. However, echoing her character's fighting spirit, Winnick added, "but I fought my way through, and they made creative choices with Lagertha that weren't even really written so much in the earlier years."
Winnick also credited her fans for making sure Lagertha lasted longer than many of the show's other original characters — even Ragnar. "I've been so fortunate to have such loyal fans that it made it almost impossible to kill me," she said. Variety reported that some fans even took that Viking attitude a bit too far, and sent Hirst death threats over his decision to kill off Lagertha.
For Hirst's part, it seems that he's had a change of heart over the importance of female characters in the show. In 2020, he told Variety that when he was thinking of how to kill Lagertha, he knew, "it had to be a standalone moment because so often in the show Lagertha has been with the collective: She's been in the army or she's fought with her son. She was the queen of Kattegat. I wanted her to have her own story".
Winnick and Hirst disagreed over another storyline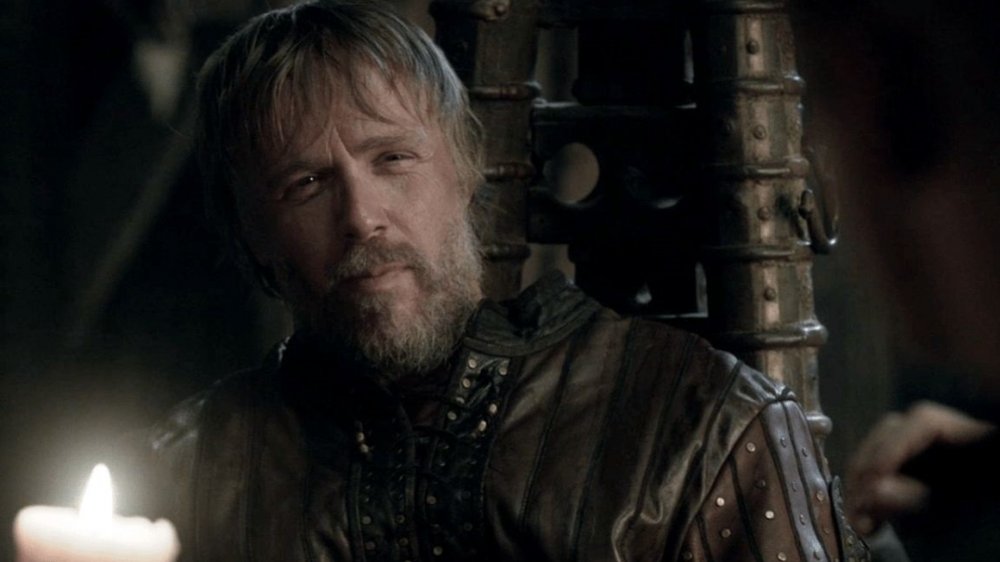 History Channel
Lagertha's death, though, wasn't the first time that she and Hirst had debated over the character's story. 
The day before the first part of season six aired, in December 2019, Hirst told Variety that he and Winnick had had a long discussion over his decision to pair the character with her abusive second husband Sigvard (Morten Suurballe). Winnick didn't like the idea of fiercely courageous Lagertha — who had already fought alongside male warriors and killed men who tried to attack her — submitting to a violent husband at home. But Hirst felt that it was an important storyline, especially to female viewers. "But a lot of very intelligent, capable women are involved with or married to abusive men," he said. "That was a storyline that many women would understand and identify with."
It appears that Hirst came to understand that Lagertha was especially important to Vikings' female fans. In an interview with Variety, published the day her death scene aired, he said, "She has a huge fan club and for a lot of women, she is a role model. I was very aware of that." And despite their early disagreements, Hirst and Winnick came to respect each other as collaborators, and shared responsibility for determining Lagertha's fate. Speaking about saying goodbye to Lagertha, and the show, Winnick told Entertainment Tonight, "I have a very strong and close relationship with Michael Hirst. It was always a conversation together of when we're going to let go of Lagertha".
Lagertha's story is over, but Winnick is ready to rejoin the world of Vikings behind the camera for Vikings: Valhalla, after making her directorial debut in season six of the show — because real Vikings never quit.