Why Zack Snyder Thinks DC Won't Work With Him After The Snyder Cut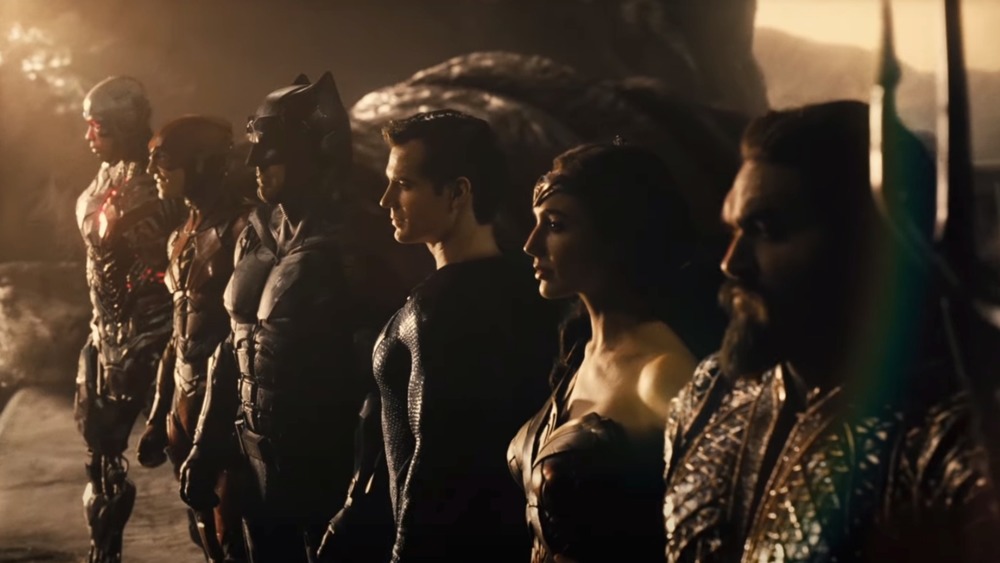 Warner Bros./DC Entertainment
Fans have been waiting since 2017 to see the legendary Snyder Cut of Justice League. The response to years of petitions and online chatter finally bore fruit in 2020 when HBO Max announced it would be bringing the Snyder Cut to the streaming service, but this wasn't just going to be another 150-minute movie. Zack Snyder's Justice League will drop on HBO Max as a four-part miniseries filled to bursting with footage yet unseen. 
Snyder has said previously that there's about two and a half hours of unseen footage he captured all those years ago that will go into the project. Combined with the fact that Snyder's moving full-speed ahead on shooting new scenes, some of which will bring Jared Leto's Joker back into the mix, and there are many reasons for fans to get excited. 
With such a heavy investment and so much pent-up anticipation, fans have been wondering whether Snyder could be coming back into the DC Extended Universe in an even bigger way. He's said in interviews he already has an idea of where Justice League 2 could go, and it would give him a chance to bring his five-movie arc to fruition. While fans wait with bated breath for Zack Snyder's Justice League to come out, they should also brace themselves for the possibility that this will be the last Snyder DC film to come out, however, and that scoop comes directly from Snyder himself.

Zack Snyder believes his time in the DCEU is done after finishing Justice League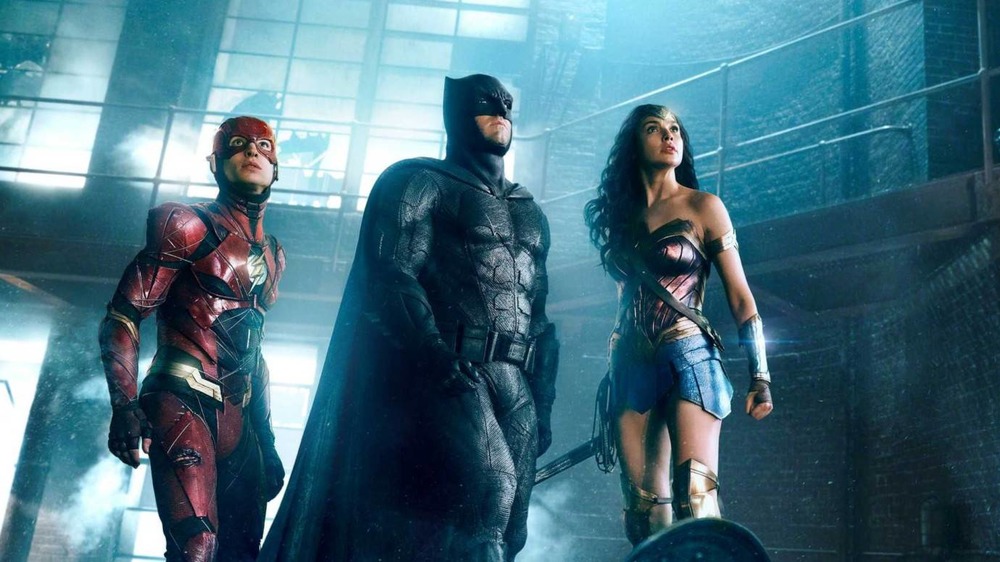 Warner Bros./DC Entertainment
Zack Snyder is a real director of the people, making regular virtual appearances to answer questions and build the hype for his version of Justice League. He recently sat down with Ping Pong Flix to discuss the project. At one point during the interview, he was asked if he would come back to direct another DC superhero film if offered the opportunity. While it sounds like he'd be up for another trip to the DC universe, he firmly thinks his time is done. 
He said of the possibility, "My honest answer is that I don't have any expectation that there would be more movies than this. If that happened, that would be amazing, but that bridge is far away and it is what it is." Snyder's time in the DCEU began with 2013's Man of Steel. He followed it up with Batman v Superman: Dawn of Justice, which began laying the groundwork for what was supposed to be an epic storyline following the Justice League as they take on Darkseid. While the film we got in 2017 wasn't exactly the step Snyder intended to take, it looks like he's finally in total control for the upcoming HBO Max series. 
Snyder could be playing his cards close to the chest, but it sounds like he's not expecting to play with Superman, Batman, and the rest of the Justice League any time soon. By the sound of it, there are no hard feelings, and he's just glad he had the chance to inspire other filmmakers to work with what he created. He went on to say, "Listen, you have Wonder Woman, you have Aquaman, you have this new Flash movie. All of it is — they're all branches from a tree that I just — that I planted a long time ago. And I couldn't be prouder."
Regardless of how directly or indirectly Snyder is involved with the DCEU going forward, his influence and ideas will continue inspiring other filmmakers for years to come as these characters grow and develop. For now, fans can just look forward to finally seeing Zack Snyder's Justice League in all its glory when it comes out in 2021.