The Real Reason Zack Snyder Agreed To Finish His Justice League Cut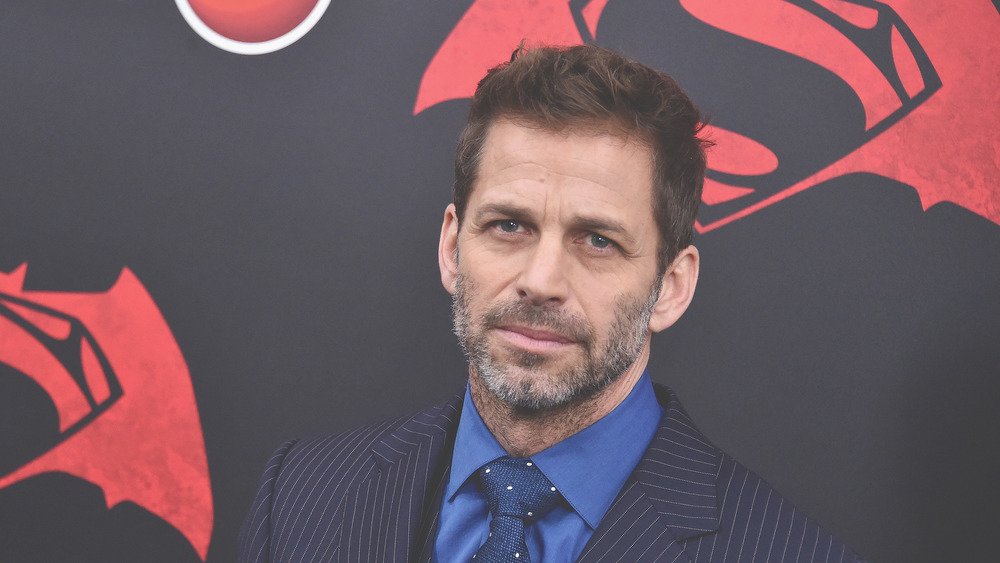 Mike Coppola/Getty Images
2020 has been a rough year for Warner Bros.' DC comics-based cinematic ventures. February's Birds of Prey (And The Fantabulous Emancipation of One Harley Quinn) severely underperformed at the box office and with moviegoers, and to make matters worse, the highly anticipated Wonder Woman 1984's December 25, 2020 premier grows increasingly unlikely. On top of that, production on many of its future projects, like The Batman, for example, has stalled time and time again thanks to the COVID-19 pandemic, putting even more strain on the release slate.
However, a major silver lining amid all of this chaos came in the form of Zack Snyder's Justice League, which actually emerged as a viable project after years of online and in-person campaigning from DC fans across the globe. The announcement came from Snyder himself in May of 2020, letting viewers know that they could enjoy his pricey vision for the superhero team-up movie — free of any studio interference — exclusively on the HBO Max streaming service. It's currently slated for release in 2021, and that deadline has yet to be adversely affected by the current public health crisis.
While many attribute its long-awaited arrival to the persistent fan crusade urging Warner Bros. to #ReleaseTheSnyderCut, at the end of the day it was the Zack Snyder's call whether or not to sign on to finish the film he began three years ago. The studio reached out to him a number of months ago, and he accepted their offer for one key reason that he recently saw fit to share.
Snyder wanted to keep his verbal commitment to the cast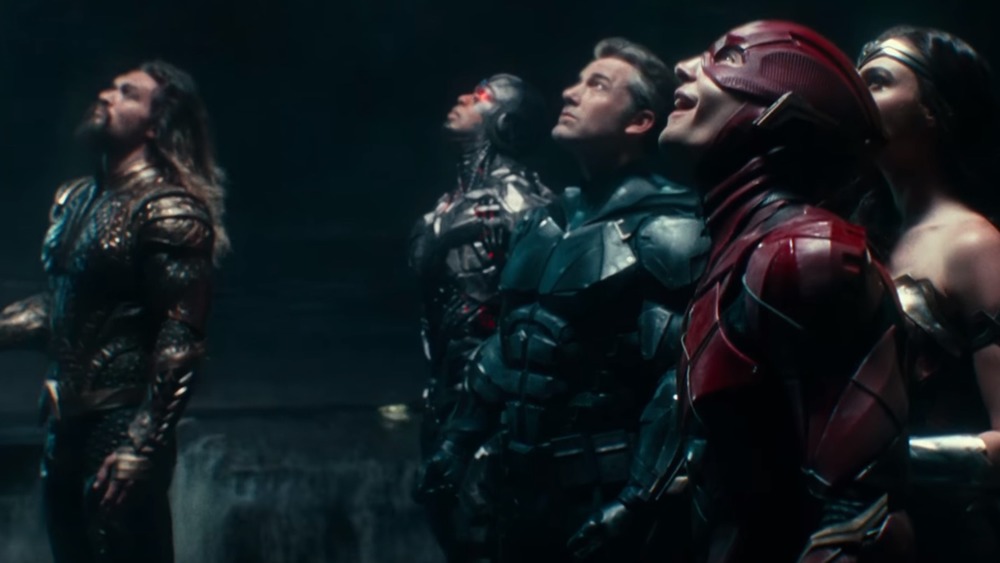 Warner Bros./DC Entertainment
Zack Snyder recently sat down with Grace Randolph of the Beyond The Trailer YouTube channel to promote his upcoming Justice League rendition, during which he discussed the circumstances that led to his return. First, he recalled that during his time shooing Batman v. Superman: Dawn of Justice, he prioritized keeping the cast in the loop about his larger, overarching plans for the DC Extended Universe. "I pitched them the movie, I go 'This is who you're gonna be, this is where it's going,'" adding that he intended to take them on a long-term journey, and that he didn't get to finish of his liking, at the time.
He then followed up with an account of the day one of Warner Bros.' executives brought up reviving the Snyder Cut, and his initial thoughts on the offer, saying "When this opportunity arrived and came to me, I got this call, and Toby Emmerich called me to say 'Hey, is this something you'd be interested in doing?' and it was shocking. Frankly, I wasn't ready, but I thought about it." From there, Snyder stated that in his deliberation, he knew how badly he wanted to make good on the promise he made to the Justice League cast back in 2016, which ultimately led to his comeback.
"In thinking about it, one of the things that got me to say 'Alright, this is a huge job, it's crazy' but it was that commitment I made to those actors about 'Lets finish this, let me put it back, let me honor what we talked about creating," he said, proving how much he values the bond between himself and Justice League's actors as well as his desire to complete his story. In that same vein, he also touched on the dissonance between his and Joss Whedon's narrative, and how it fueled his desire to rectify that through his work, mentioning "Famously I've never seen the theatrical cut of Justice League, but I could only imagine that it is not what we talked about."
Regardless as to how audiences perceived his previous DCEU ventures — 2013's Man of Steel and the aforementioned Batman v. Superman — it's admirable that Zack Snyder remains devoted to both his creative vision and the group of on-screen talent he promised to realize it with. Hopefully when it hits streaming in 2021, Zack Snyder's Justice League will prove worth the wait.