Kevin Costner Teases The Future Of Yellowstone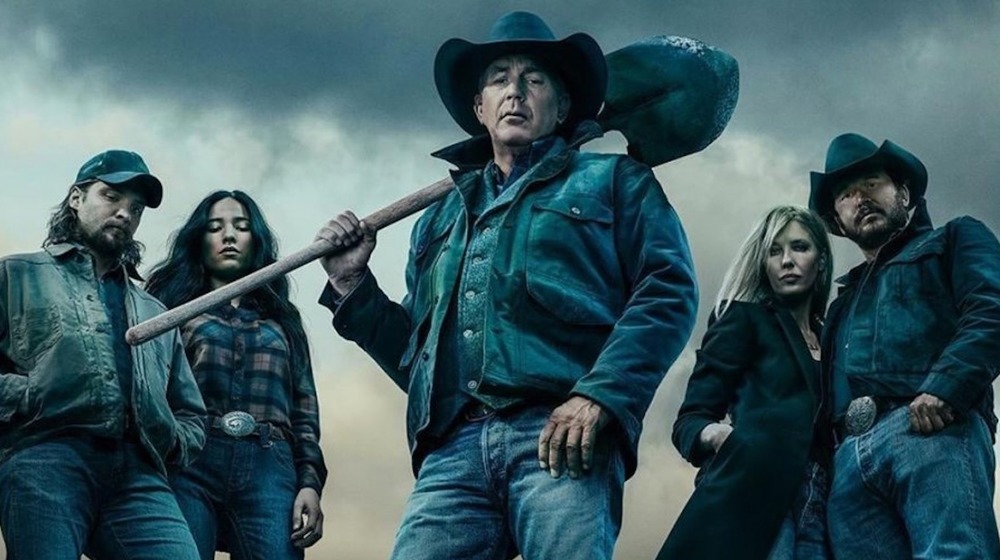 Paramount Network
After capping three bracing seasons on extended cable with a head-spinning season 3 finale, Paramount Network's surly neo-Western melodrama Yellowstone is barreling toward its fourth season premiere with the fearless, unpredictable ferocity of a stampede. 
That premiere won't actually happen until sometime in 2021, of course, but rest assured that it will happen, because even in spite of the pandemic hurdle, the entire Yellowstone crew has been hard at work in Big Sky Country for weeks, and is on the verge of wrapping. Even as mystery surrounds the fates of John Dutton, his Yellowstone Dutton Ranch faithful, and a growing slate of foes, the one certainty is that their tragically intertwined narratives will be more tangled than ever moving forward.
Of course, in the wake of those finale shockers — which found the Duttons violently under siege on every front — John's own fate is little murkier than most Yellowstone fans ever would've predicted. And while series star Kevin Costner continues to struggle with the uncertainties about Yellowstone creator Taylor Sheridan's path to an endgame for his beloved character, the actor clearly understands that a happy ending simply may not be possible for the cantankerous John Dutton. 
Costner admitted as much in a 2019 interview with IndieWire, answering candidly when the publication asked if John could find any sense of satisfaction by series end, "I don't see that path."
Given how things have gone for Dutton so far on the series, it's hard to argue with Costner's logic. And given where things were left at the end of season 3, one can only imagine that if John and Co. somehow manage to keep both their ranch and their lives, the cost will be heavier than anyone could've imagined.
Yellowstone fans will find out soon enough how things end for the Duttons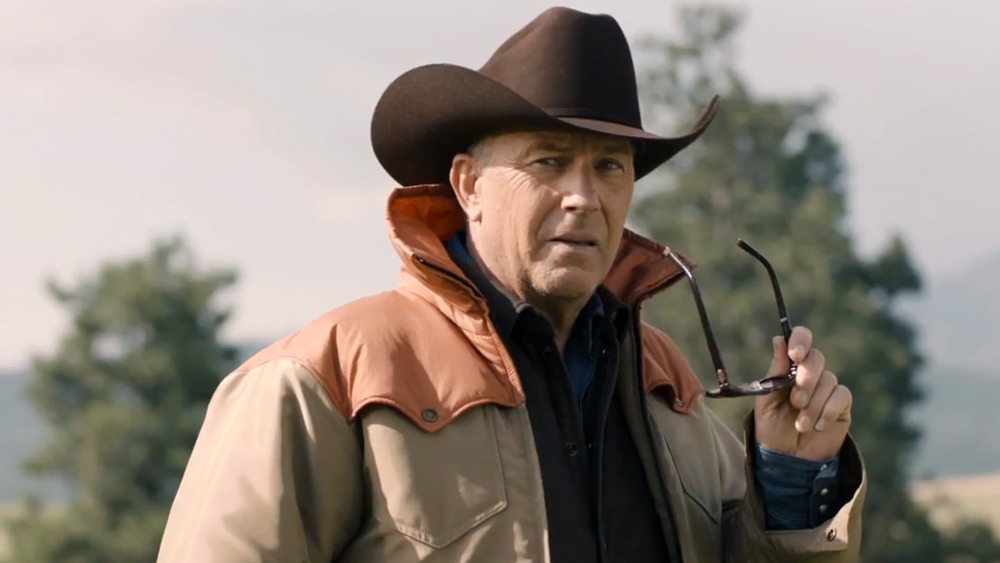 Paramount Network
As it is, Costner is clearly putting as much faith in Yellowstone creator Taylor Sheridan as he has any prior collaborator. While the Yellowstone mastermind hasn't clued Kevin Costner in to what bittersweet fate likely awaits John Dutton or anyone trapped in his tempestuous orbit, he claims to not only know how Yellowstone will end, but also when.
Though he continues to keep narrative details about Yellowstone tightly under wraps, Sheridan recently touched on the hows and whens of a possible series finale via a 2020 Deadline interview. Most importantly, Sheridan confirmed he's determined to plotting a straight line towards that ending, thus ensuring Yellowstone doesn't fester in narrative oblivion. 
"Well, I know how it ends. I know how the series ends, and you have to move in a straight line toward that end," he said. "You can't walk in circles, waiting to get there, because the show will stagnate. So, you have to keep moving forward, and there have to be consequences in the world, and there has to be an evolution toward a conclusion."
While Sheridan claims he hasn't had any firm conversations with his Paramount Network bosses about ending the show, he also seems to think six seasons might be enough for Yellowstone to reach such a conclusion. "Can that be another two seasons beyond this? It could. I don't see this as a procedural show. So, it's not something that we could extend indefinitely. I don't think anyone would want to do that; you'd cheapen the product."
The whole of Yellowstone fandom can no doubt attest that to date, the show has been anything but cheap, so it's heartening to know Sheridan wants to keep it that way. We're as fascinated as anyone to find out where things are headed.